Total Mileage – 74.2 miles
I guess that there were mixed feelings amongst the riders this morning as this was our final day together on our Ride The East tour with America By Bicycle. We had travelled over 1,700 miles together over the past three and half weeks and now we were about to set off on the final 74 miles to Jacksonville, Florida.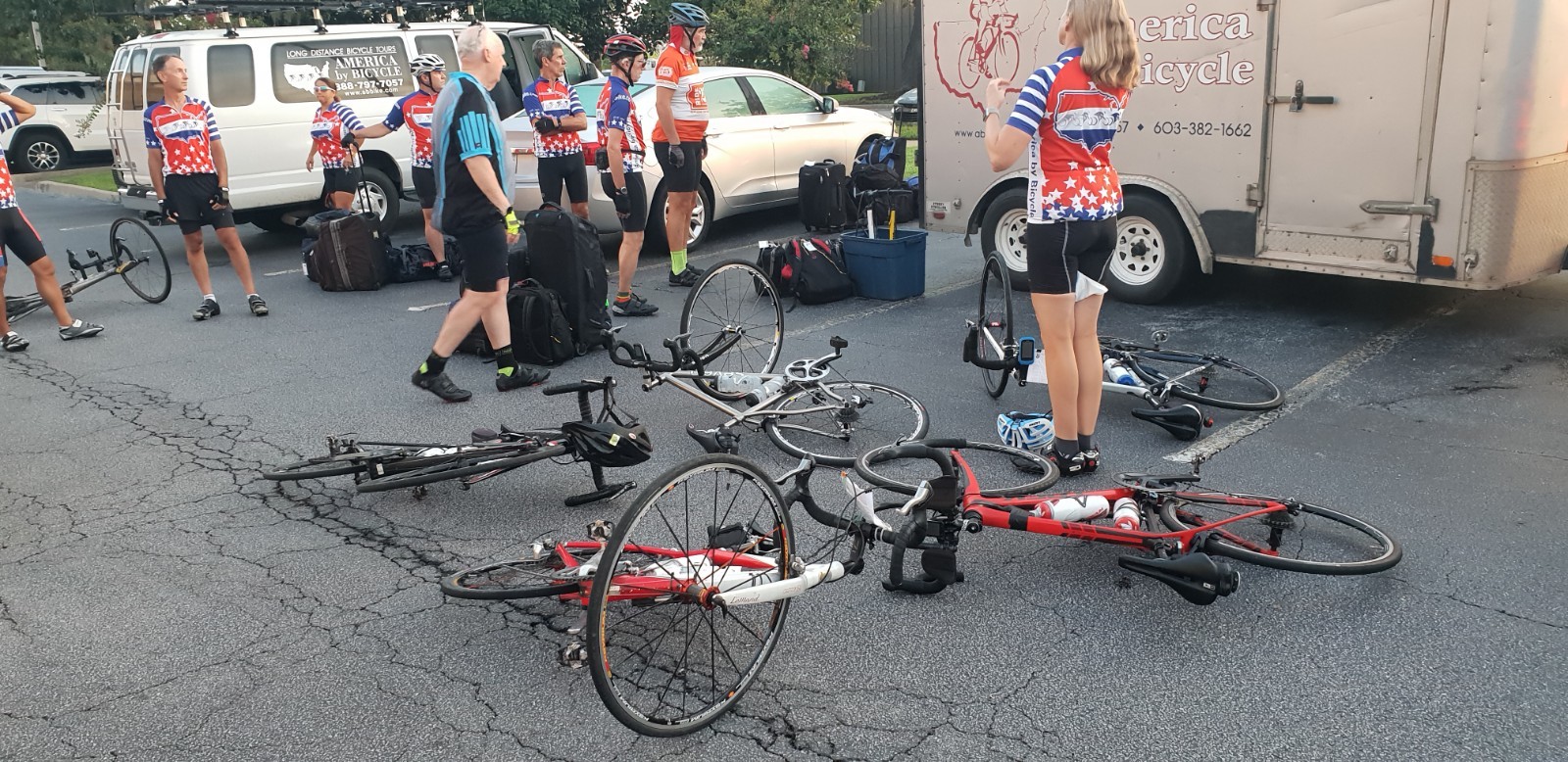 Just for a little variety this morning we loaded at 07:15 (we haven't loaded at this time all tour as far as I can remember) and set off south towards journey's end. The first few miles got us out of Brunswick via back roads before we picked up RTE 17S once again and headed over a massive bridge that took us high over the Fancy Bluff Creek. It was a little scary as we were cycling quite close to the edge of the shoulder and the guard rail wasn't particularly high. I've seen Tour De France riders crash over higher guard rails than this so I took particular care not to make any stupid mistakes at this late stage in the tour!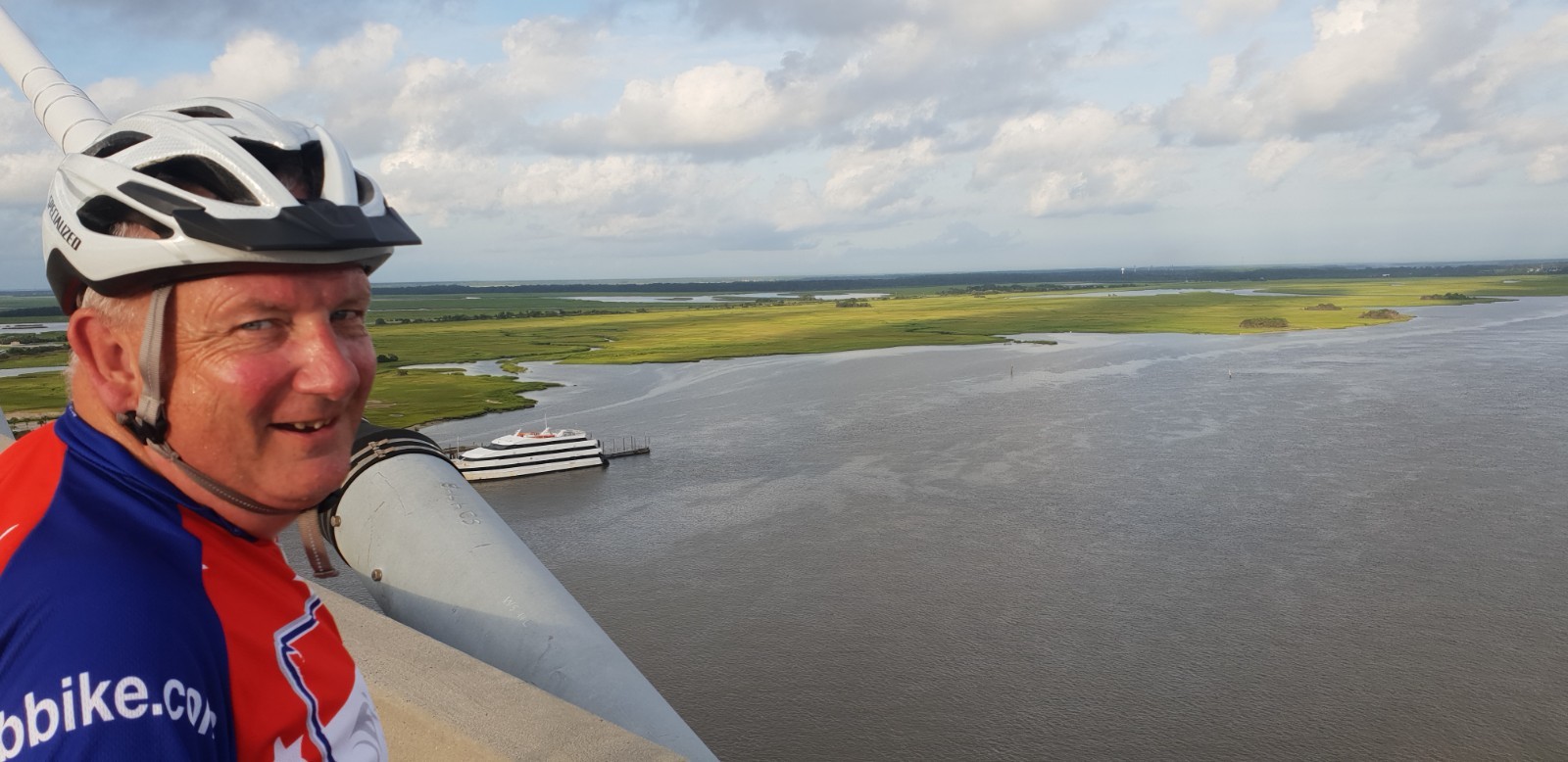 Once over the bridge the speed picked up and a pace line formed. I initially rode the line but then decided to drop back – we were excited that this was the last day of riding but tired from many days of hard grafting so it's on days like today that silly crashes happen that could ruin what had been a very enjoyable tour. Several of us must have been thinking along the same lines because the pace line soon broke up and John, Dan and I cycled to the only SAG of the day together at mile 33.8 at a sedate pace. As we pulled into the SAG there were several riders still there enjoying the refreshments that had been so ably provided by Karen and Judy over the period of the ride. We stopped for about 20 minutes and then headed out for the remaining 40 or so miles of today's ride.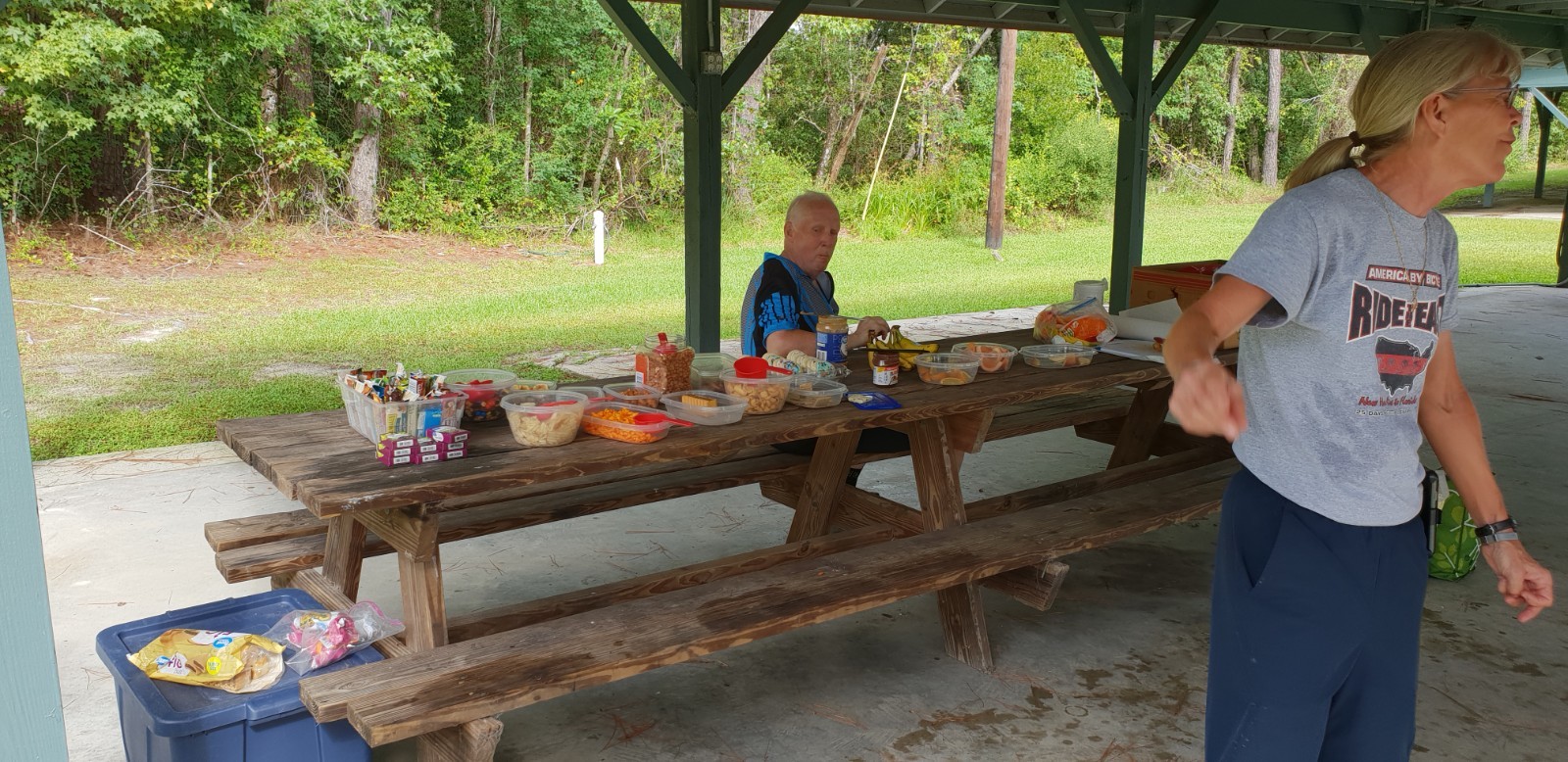 The roads were similar to yesterday, long and straight and there was a resemblance of a slight headwind. We each took it in turns to hit the front and at mile xx we arrived at the Georgia/Florida state line. Fortunately there was a state sign for Georgia on this occasion so we took the customary photograph that we had missed a couple of days ago coming into Georgia. Mike was there in the van and we had a group photograph of me, Harry, Mike and Dan before heading over the bridge to have the same photograph taken standing beneath the Florida state sign. We were now in our final state with around 25 miles to go to Jacksonville.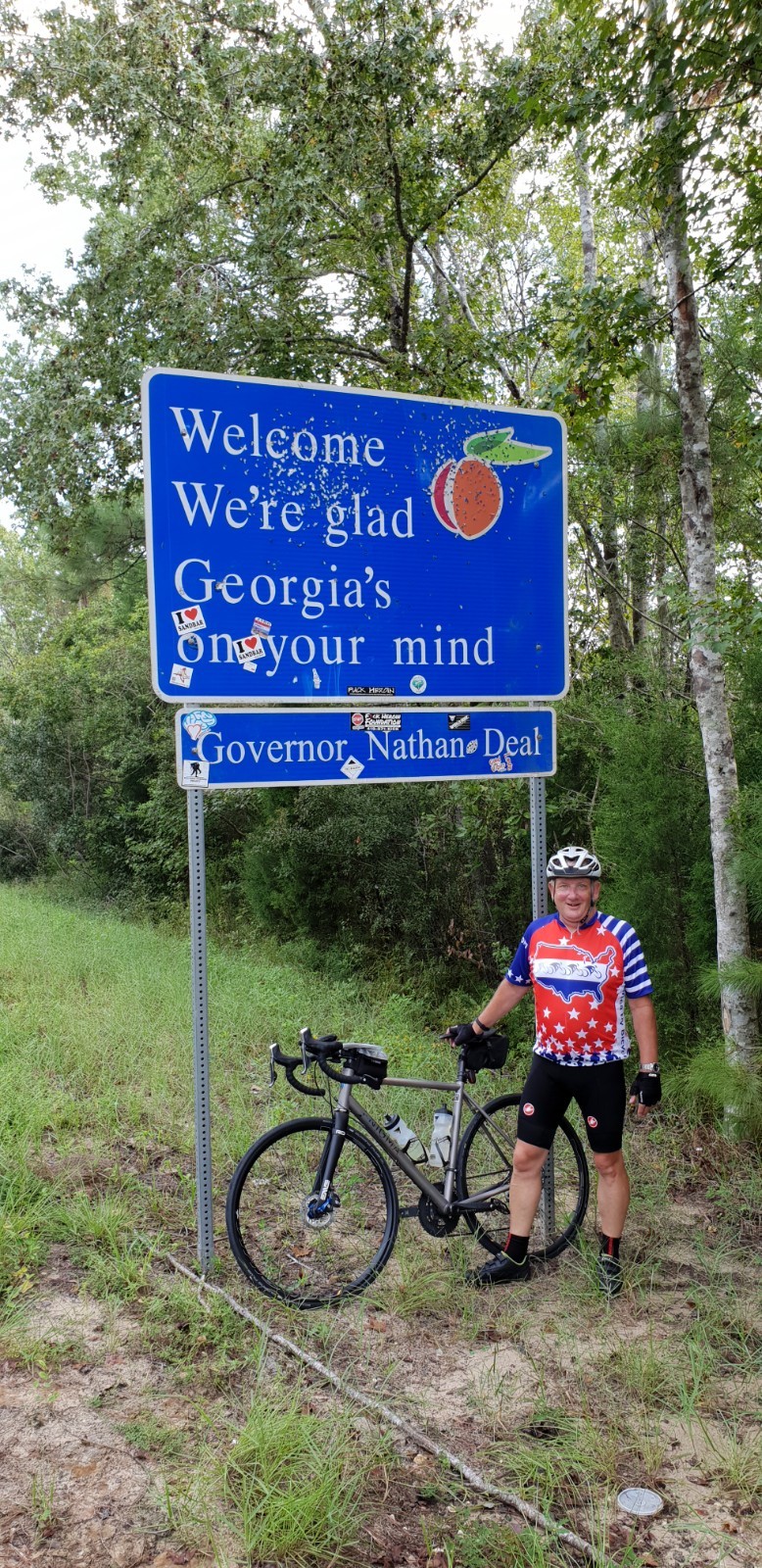 I initially led the group but after about 8 miles I needed to stop to take a breather. It was hot and humid and I felt very tired. After resting a little, John took the lead and pulled for the rest of the day. We came across a gas station with just 14 miles to go and refuelled our bodies, Mocha and water for me before heading out once again. We counted down the miles left to ride and with less than 3 to go we came across a Dairy Queen and stopped for a shake and a well earned rest. The final 3 miles were bitter sweet and as we arrived at the hotel, Dan and I rode in together, side by side, arms aloft. We had reached our final destination and congratulated one another on our achievement.
After checking in there were lots of jobs to do including packing my bike ready for the journey back to the UK tomorrow. Mike the tour leader helped ,me to dismantle what I needed to do and we had tha job done relatively quickly. Most riders were staying at the hotel this evening so we celebrated with one final meal together at Ruby Tuesdays before returning to the hotel and saying our farewells to one another.
It has been a great tour and I have thoroughly enjoyed myself and made many new friends. Tomorrow I have several hours to kill as my flight up is not until late afternoon so will write some final thoughts before signing off this blog.