Mileage – 105 miles
A day of mixed emotions – the ride is going well and I am enjoying the experience immensely but today is our 35th wedding anniversary and the first time that Sarah and I have not been together in all of those years.  We spoke this morning on the phone and wished each other 'happy anniversary' but somehow it was just not the same.  We had given each cards before I left and I enjoyed opening mine from Sarah this morning and reading the words she had written – will look forward to a glass of bubbly in a couple of weeks to celebrate the occasion.
A long ride today but the gods have been with us on tour and we had a good tailwind for most of the day.  Rik the Crossroads mechanic arrived back last night and he is fun to be around and he set off with a small group of us this morning at 07:15.   Like most mornings I like to get the first 30 miles or so under the belt and this morning was no exception.   After a relatively easy going start, Rik and I set about upping the pace, stupid I know trying to mix it with a very experienced and fit rider like Rik but nevertheless I enjoyed the experience and after coming across Mary and Larry on the road I reached the first SAG at mile 32.0 first.  Tracy and Mack were in attendance and a nice dish of whipped cream , nuts and oranges was served whic went down a treat.   Heading off, I decided to take the rest of the day easy although saw Mary (the bagel lady) a short way up the road and managed to catch her just a little way before the bridge that would take us across the Illinois river.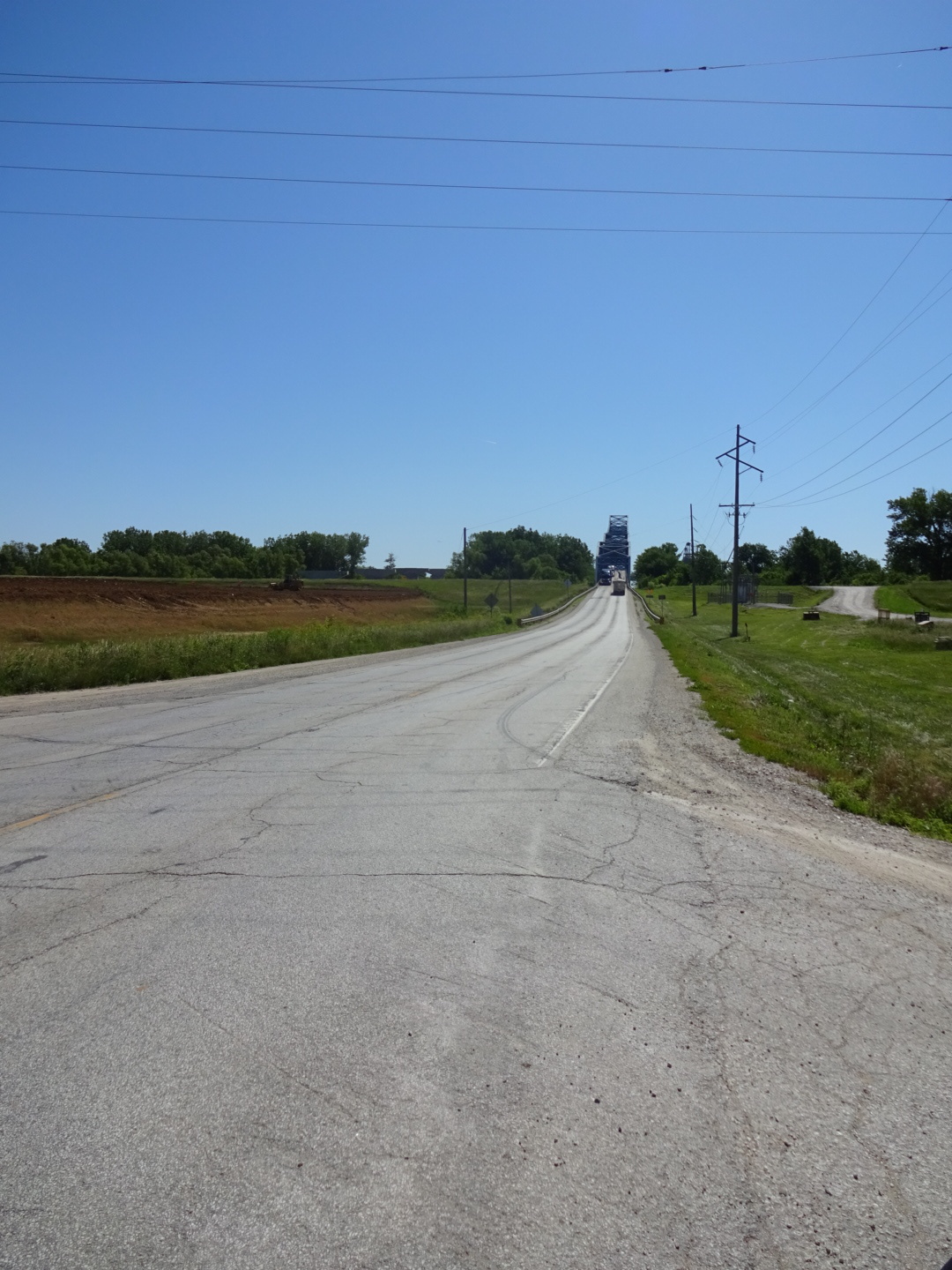 Again we had been warned that there was no shoulder on which to ride, just a busy two lane carriageway across the river.  Tracy was in attendance just before the bridge and when a few of us arrived performed a tactical blocking move behind us as we rode across the bridge.  As we reached the other side, Mary and I found a small store and had our first cold Starbucks Mocha of the day sat outside on a bench watching the other riders pass by.  After a short stop we headed on and caught up with Lois just short of mile of 50 and the three of us spent the rest of the day riding together.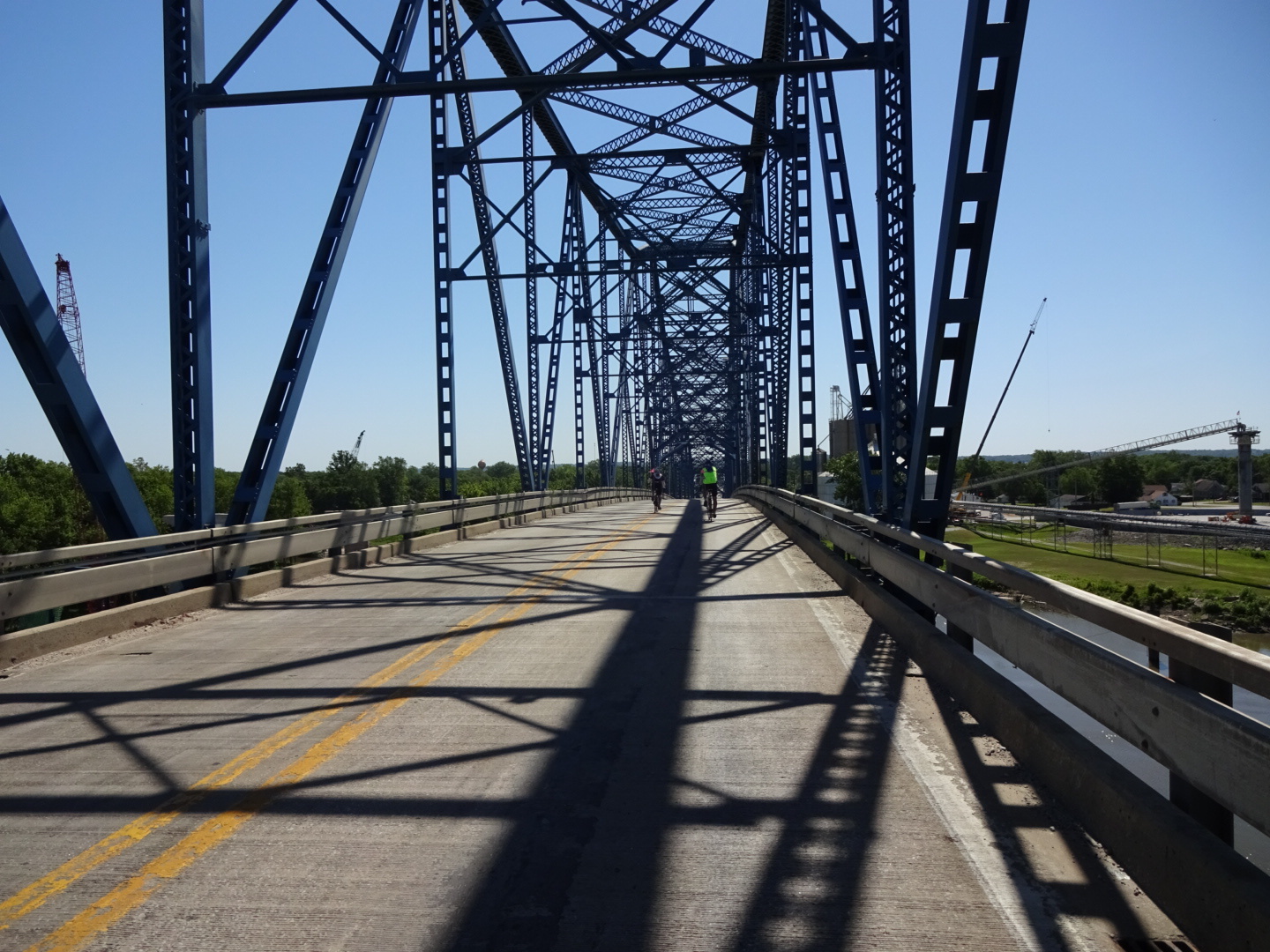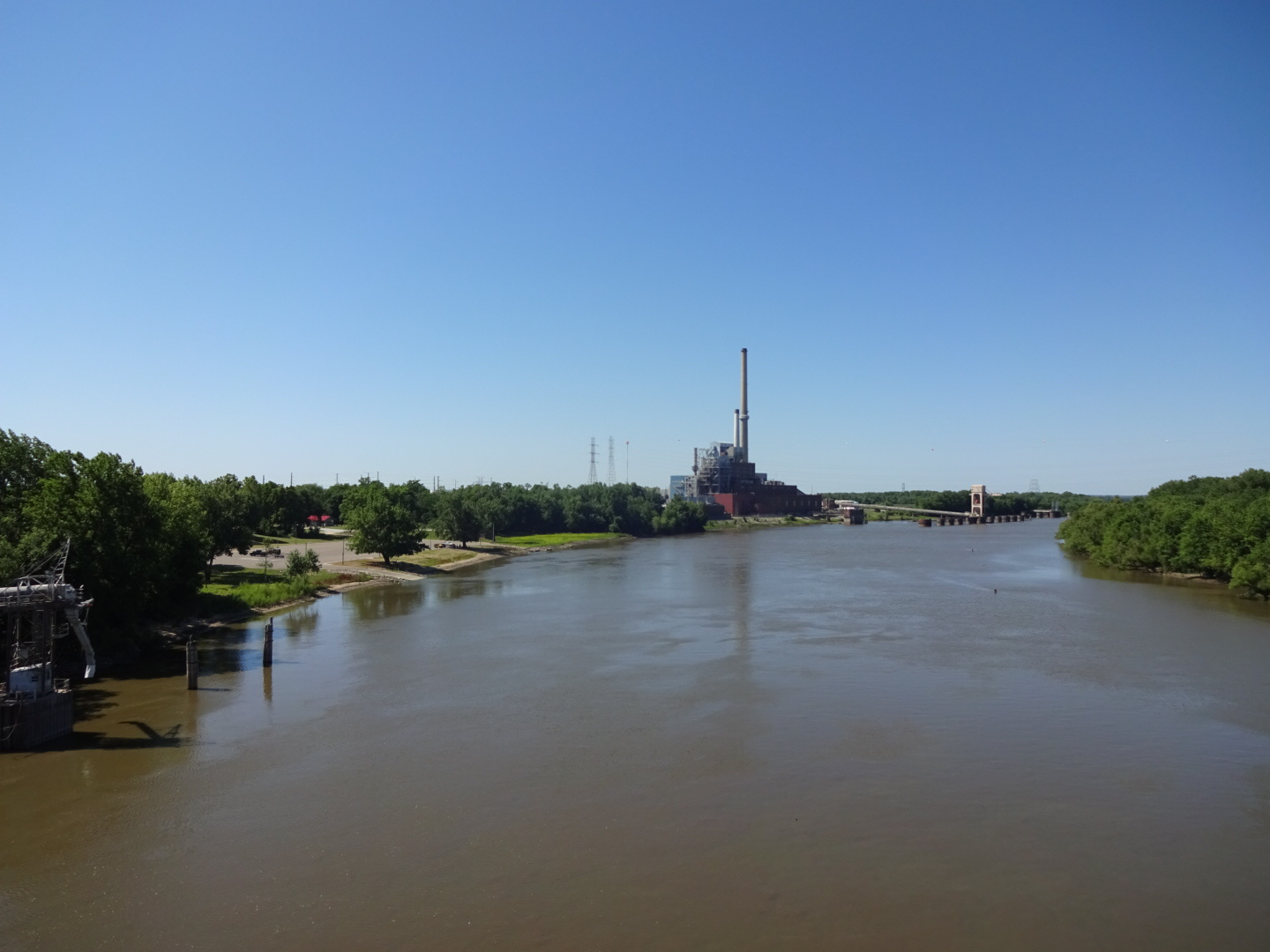 Today was easy riding, good shoulders, flat roads and a nice tailwind.  We stopped a couple more times for liquid refreshments and as we reached the second SAG at mile 67.4 found Tracy just finishing packing all the stuff away having been told that all riders had passed through.  Being a great person that she is all the food was unpacked for us and we spent a good 30 minutes or so sat on the grass chatting away and generally enjoying each other's company.   We were now quite a long way behind the other riders and with just under 40 miles left to ride headed off towards Springfield.
With flat roads and a rewarding tailwind we formed a pace line and worked together over the remaining miles, often riding at speeds in excess of 24 mph.  We stopped once for a chocolate milk at yet another local store, got lost when we hit Curran and did an extra 5 miles or so, but arrived at the Drury Inn and Suites, Springfield, tired but happy that we had had a most enjoyable day.
Sadly though at RAP tonight we were told that Tracy was flying back to Denver for spinal investigation but that she would rejoining us later on in the tour.  There is no doubt that she has been in considerable pain over the past few weeks but has always had that cheeky smile on her face, masking the obvious discomfort that she is in.  She will be missed, that is for sure, but she has a wonderful team working for her and we all know that we will remain in good hands whilst she is away.  Hope all goes well Tracy, you are an inspiration to us all and we all want you back with us to share in this wonderful journey you have created for us.
Dinner tonight was at Bob Evans just across the road from the hotel.