Rest Day
After a long hard week in the saddle it was lovely this morning to turnover and go back to sleep for a couple of hours.  Eventually surfaced at 08:30 and made it to breakfast by 09:00.
Tomorrow is funny hat day so spent an hour this morning touring the local shops to find something appropriate to dress my hat with.  Then back to the hotel and a photo shoot for my two charities, Dorothy House and Naomi House & Jacksplace.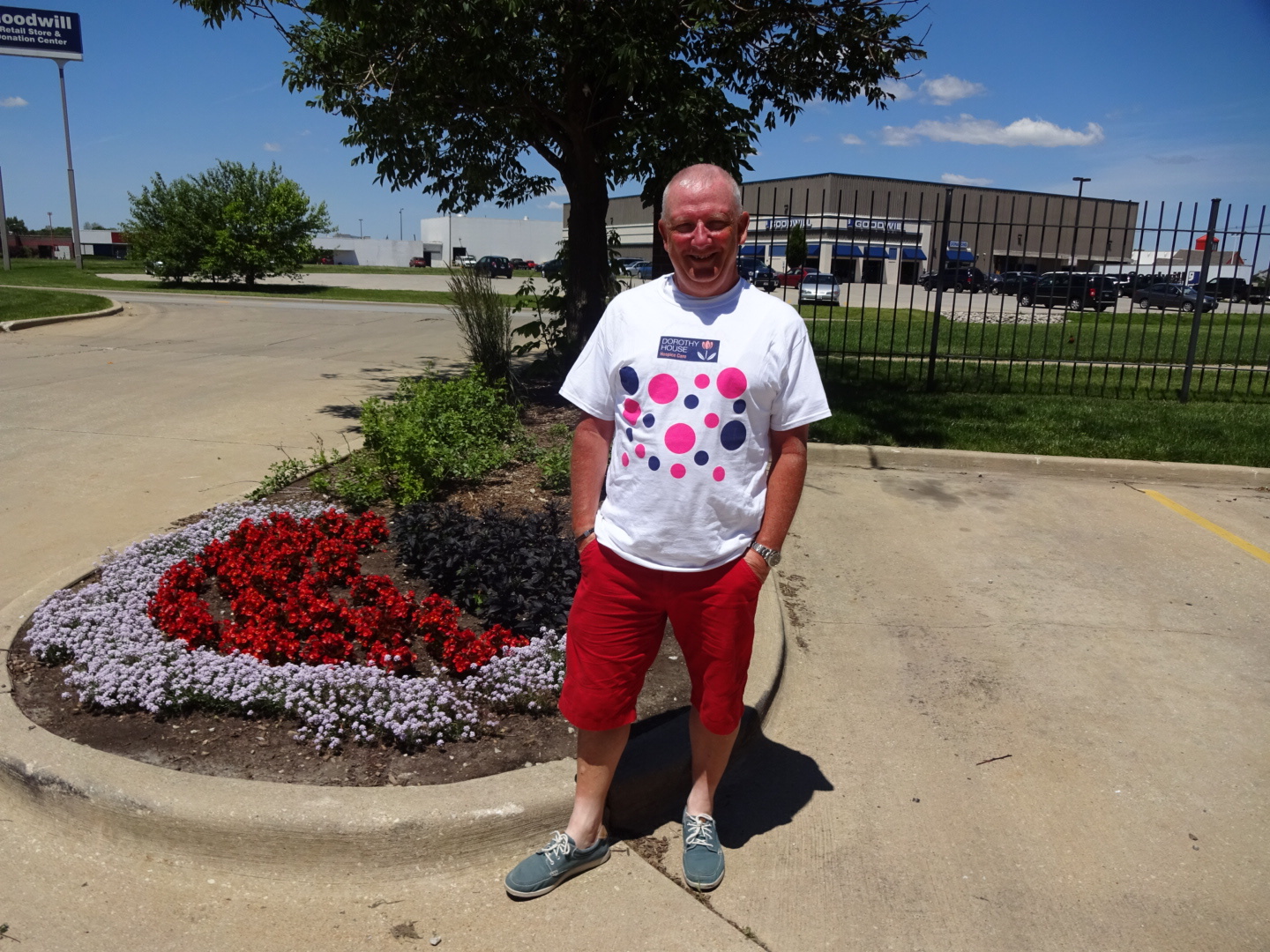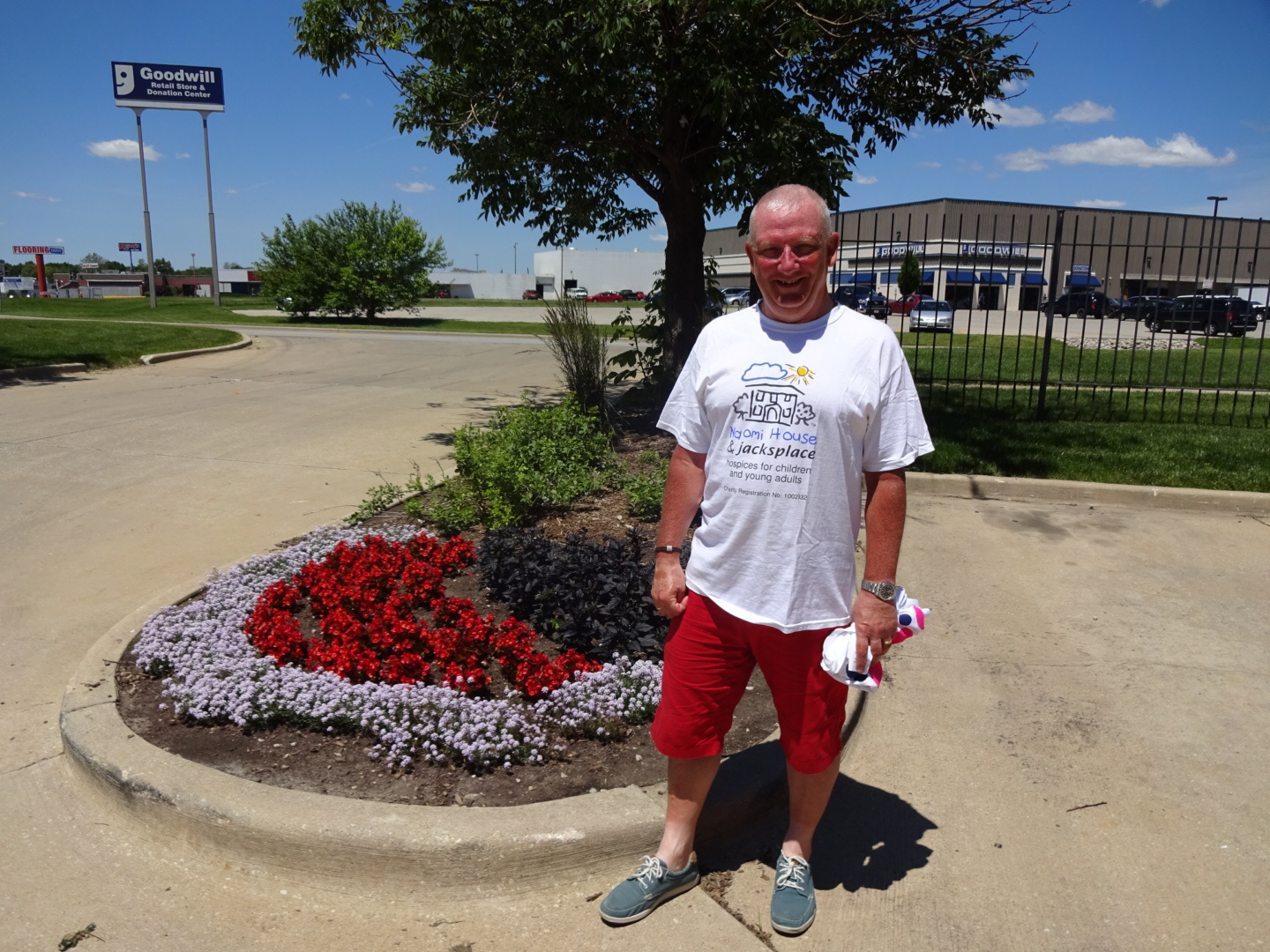 The charity donations continue to trickle in and I am now confident that I will reach my personal target of £5,000 which will be a wonderful achievement and I am so grateful to all those that have helped by sponsoring me.
Later I noticed an AT&T office just a few blocks away so put on my AT&T cycling jersey and with my bike headed across the road for another spontaneous photoshoot.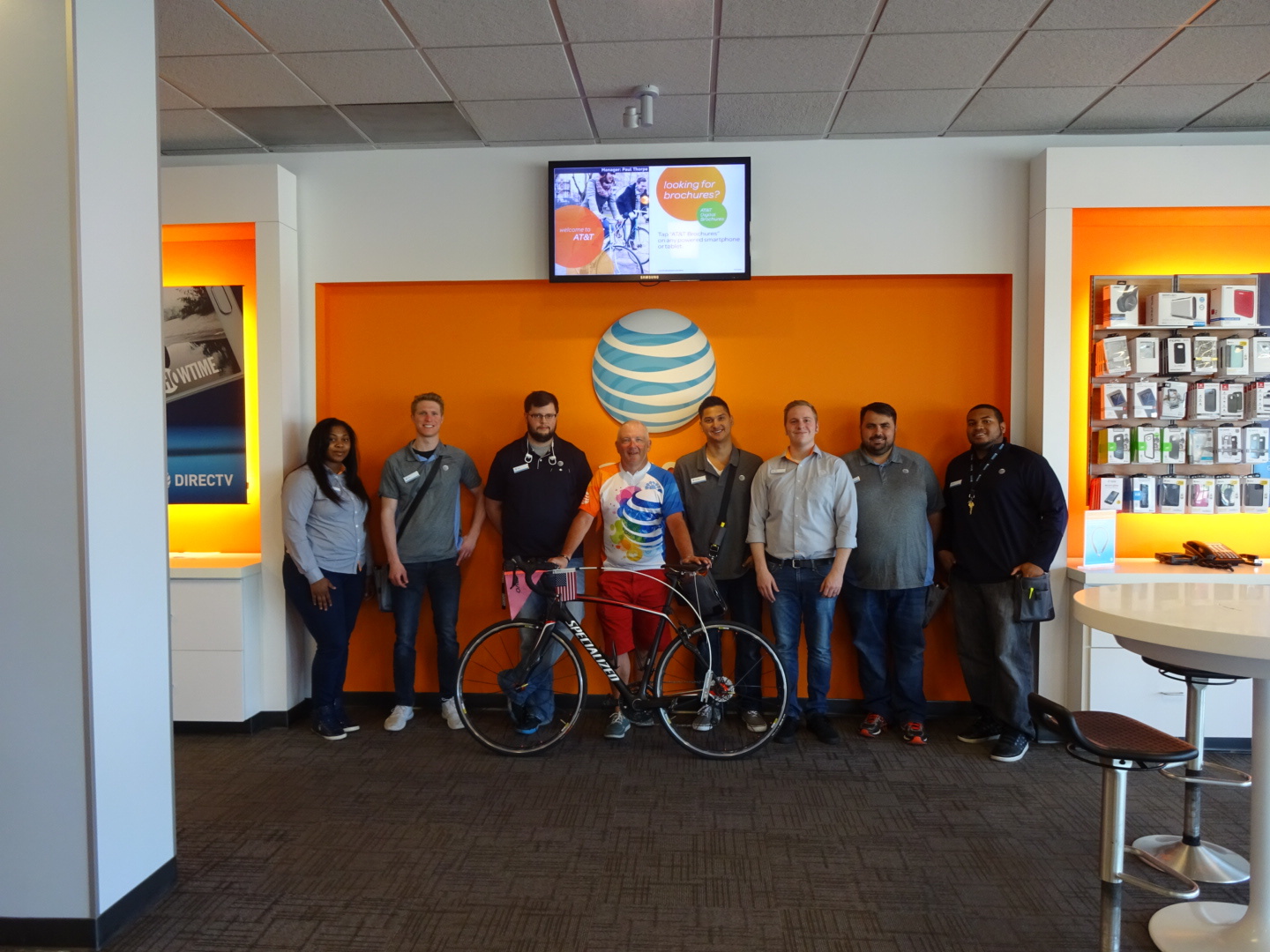 As I write this blog I am sat next to the pool, sun is shining, coffee in hand and life is so so good. Tomorrow will see the start of another heavy week of cycling that will take us to Erie, PA for our final rest day of tour.  It is amazing how quickly the time has passed but that is life and all good things must eventually come to an end.  However, this journey will stay with me for the rest of my life and I am so grateful that I have had the opportunity to experience something like this.