Mileage – 79 miles
And so into the final week of tour and the home run into Boston.  Todays ride would take us along the shores of Lake Erie and northwards into the state of New York.  Just the mention of New York sends shivers down my spine in that it is located on the east coast which has been our ultimate destination since leaving the west coast just 6 weeks ago.   We are nearly there and a final push over the next week will see us wheel dipping for the second time in the Atlantic.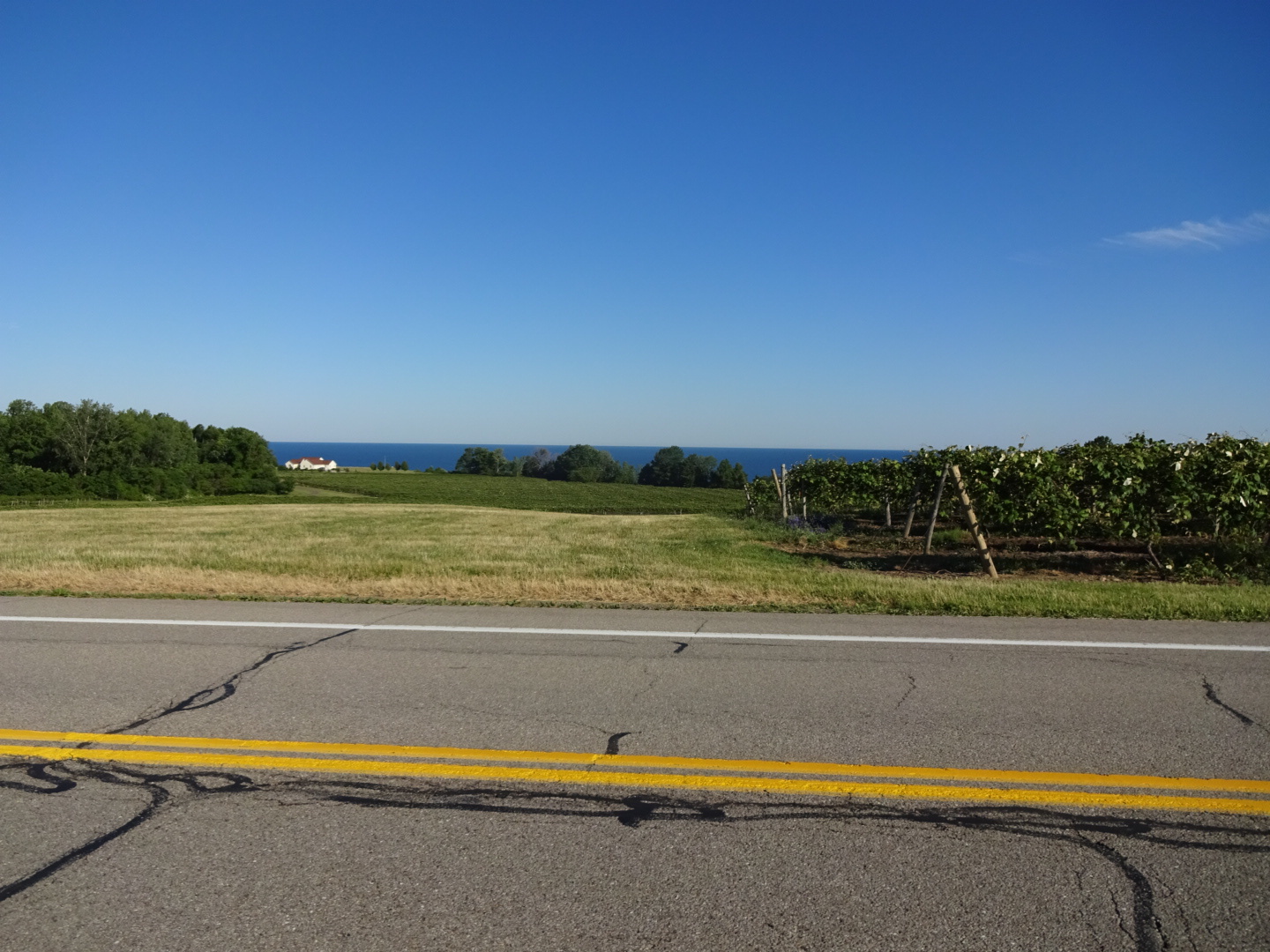 Usual start time today and after a relatively easy few miles winding our way out of Erie the terrain became a little rolling – again nothing serious but just enough to check the legs were still working after rest day.  Lake Erie was visible through the green lush trees and the water was a dark blue colour that matched the cloudless skies that we experienced all day today.  I rode with Chris for a few miles and at mile 19.5 we crossed over into the state of New York where we sprinkled and took the now mandatory photographs.   The shoulders were wide and it was very pleasant riding conditions today.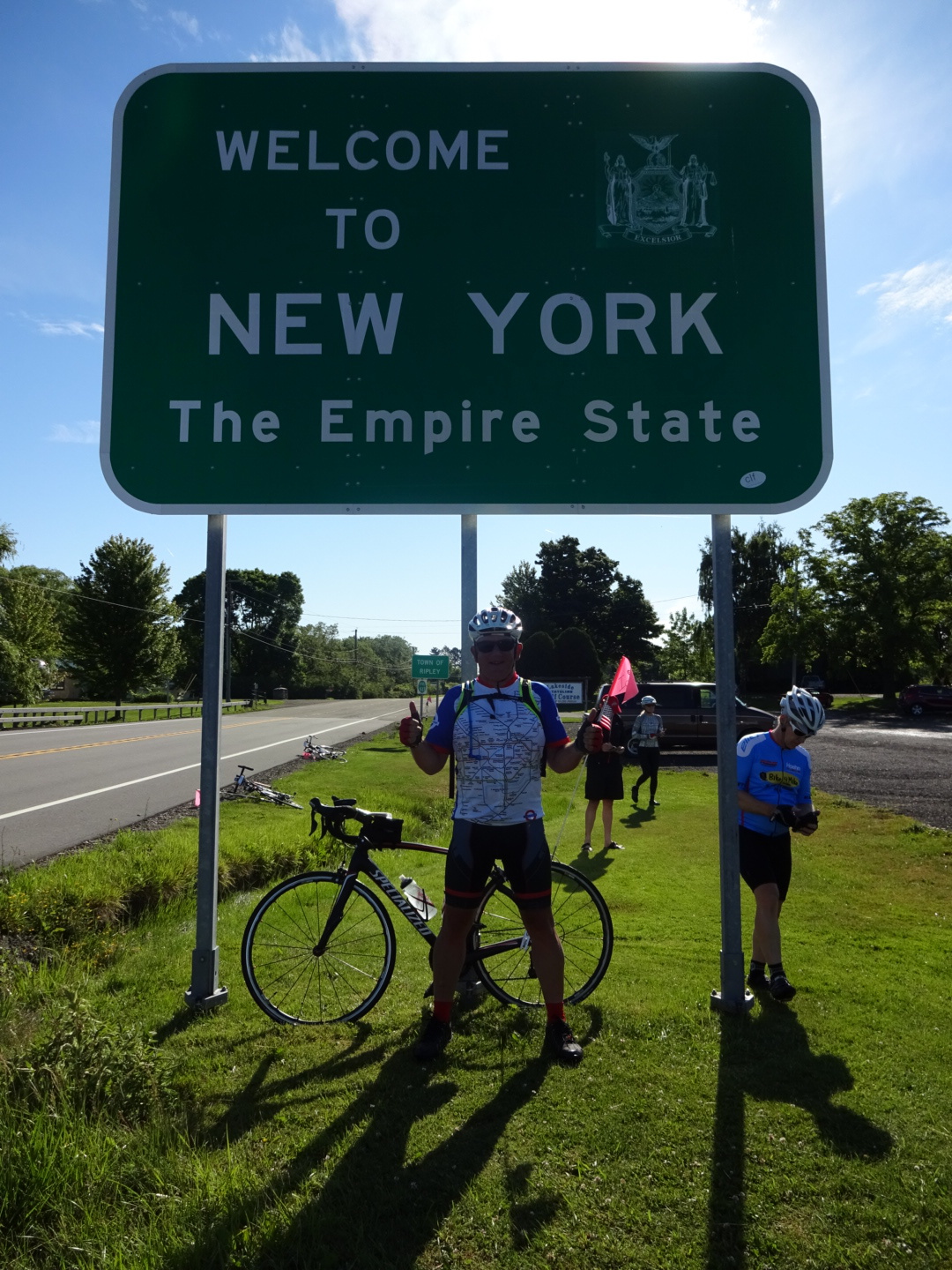 The only SAG of the day was at mile 42.0 and after that I found myself riding by myself for the remainder of the day.  It was a great opportunity to reflect on the past 6 weeks and to think about how the whole experience had given me a new outlook on life.  I am so glad that I have been able to follow my dream and have been blessed with good health. Life is all too short and sadly some people never have the opportunity to follow their dreams or to explore the beauty of this planet on which we live.  At the moment it is very difficult to find the exact words that best describe this whole experience and the wonderful people I have met and the friendship l have found.
At mile 59.1 I came across a Subway and stopped for lunch – it was great to take a break before the final run in to Hamburg.  The last few miles were relatively easy and just after 14:00 I found the Holiday Inn Express in Hamburg, signed in and then enjoyed a nice relaxing swim in the pool.
Dinner tonight was at the 'Waterstone Grill' and during the meal the topic of the final days ride came up in the conversation.  I was sat opposite Lois and Janel was running through the logistics of how we would ride to the beach in Boston.  I know that we both felt the emotions of the prospect of that last ride as 'Crossroads 2016' but we would also relish the sheer enjoyment and pleasure of riding to the beach together as one big happy family.