Rest Day
Having cycled over 600 miles in the last 7 days it was great not to have the alarm go off at 05:15 this morning and I enjoyed an extra couple of hours catching up on sleep.  Rest days are designed for catching up on laundry, servicing the bike and generally chilling out and preparing for the next bout of cycling.  I had done my laundry last night so everything was clean, just airing in my room and Other than the bike cleaning I had nothing else planned for the day.   That was until an email came in from Mary Clare asking if anybody wanted to go for a 25 mile ride to Presque Isle State Park which I could clearly see from by hotel bedroom window.  So by 08:45 I was in the lobby and shortly after, Mary Clare, Barbs and me set off.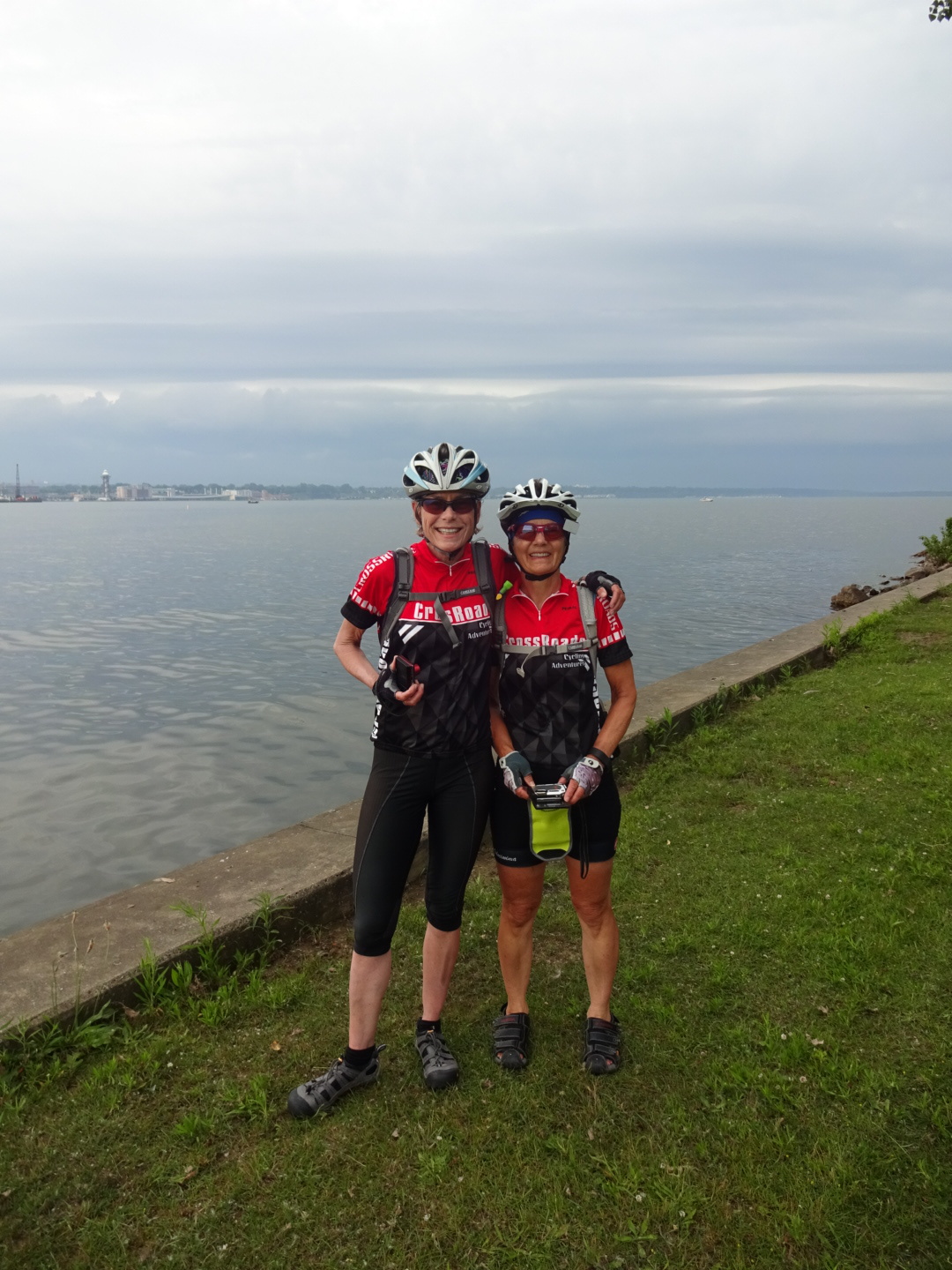 it was a very pleasant ride, flat with no hills and once on the island there were cycle paths on which to ride.  The weather was the only concern as thunderstorms were forecast late morning and early afternoon.  As we reached one of the island heritage lighthouses the storm hit and we took refuge, leaving our bikes in the lighthouse garage and sheltering in the lighthouse itself.  We spent over an hour waiting for the storm to pass and enjoyed the hospitality of the local volunteers learning a lot about the history of the lighthouse.  Arriving back at the hotel we had clocked 25 miles which I was very pleased with.  A quick bike clean and service followed and then I headed for downtown Erie to pick up some bits and pieces for the next few days.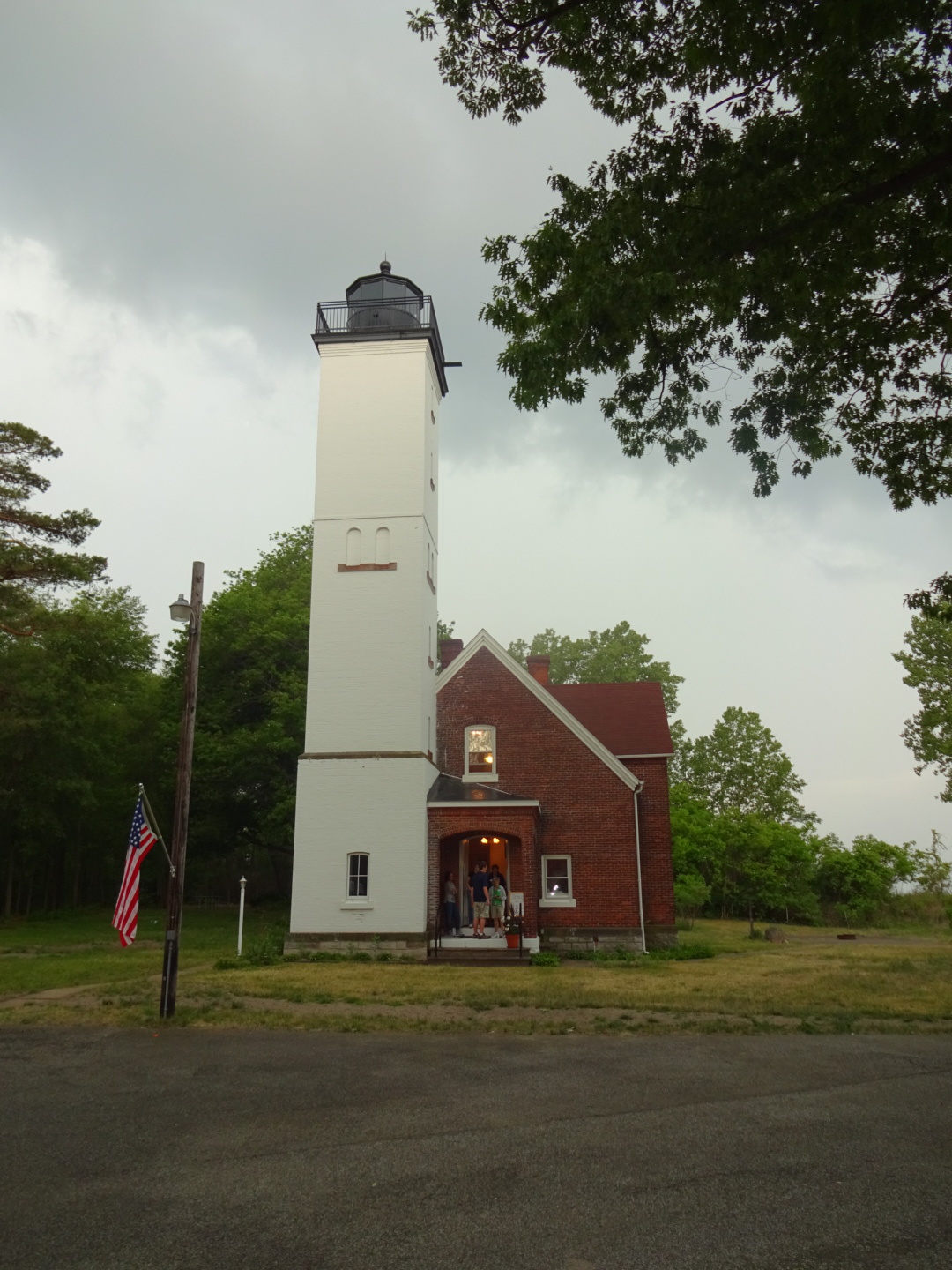 Apart from the lake, there is not a lot that Erie is famous for and the town itself is a little dismal if I am honest.  I got back to the hotel, packed my bags and spent the afternoon just chilling in my room.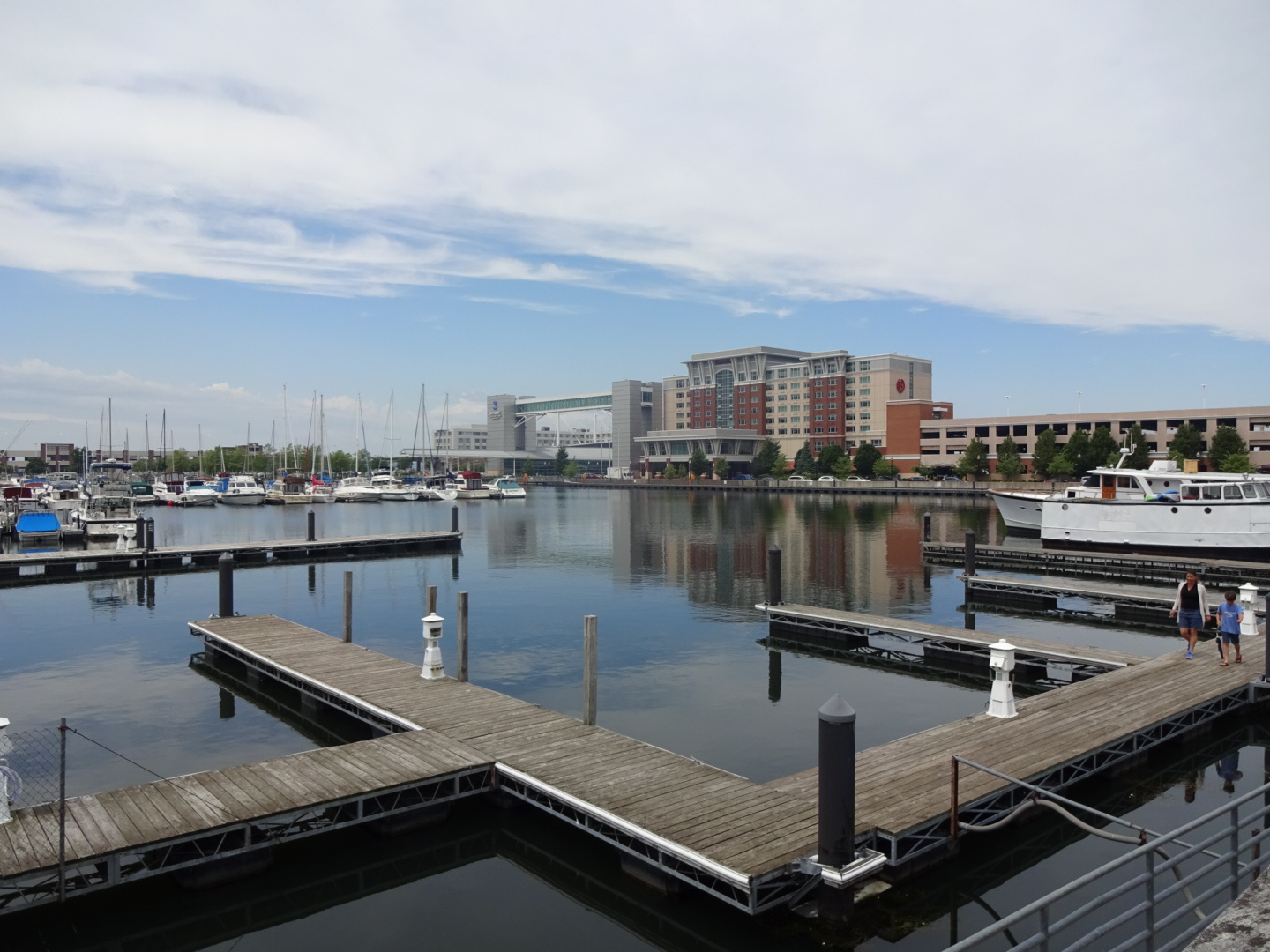 Tonight, a group of us ate at 'The Smugglers Wharf'.
We now have just over 500 miles left to ride and this coming week will take us through the states of New York, Vermont, New Hampshire and finally Massachusetts, arriving in Boston on the 24th June. We are all excited that we are closing in on our destination but sad that our journey is coming to an end.  At dinner tonight there was talk about reunions and arranging other tours so that we could get together again and hopefully, some of these discussions will develop over the coming days.