Mileage – 89 Miles
Get through today and tomorrow is rest day in Erie which we were all looking forward to, but two things were strange this morning which really hampered the routine that we had all come accustomed to over the past few weeks.
Firstly, this was the only hotel on tour that would not allow us to sleep with our bikes in our room but instead the bikes had been stabled overnight in a different part of the hotel.  Not being able to follow my normal morning routine of fitting GPs, back light, cue sheet and finally water bottles to my bike before going down to the lobby felt unnatural and I had to rethink my approach to ensure that I had not forgotten anything.  The second strange thing was that it was raining outside and so we all had to locate wet weather gear that had not been seen for the best part of a month when we were entering New Mexico.  The good news however was that it was not hard rain and after about 5 miles it had stopped and remained dry for the rest of the day.
As usual, Kevin T set off shortly after we had left the town but Chris and I soon caught and passed him and then came across Lois and Ron cycling together.  We teamed up for a while and hit the first SAG at mile 33.8 very much together.  Leaving the SAG, Lois and I rode together for the rest of the day and after a few miles came across an old wooden bridge where we stopped for a photo opportunity.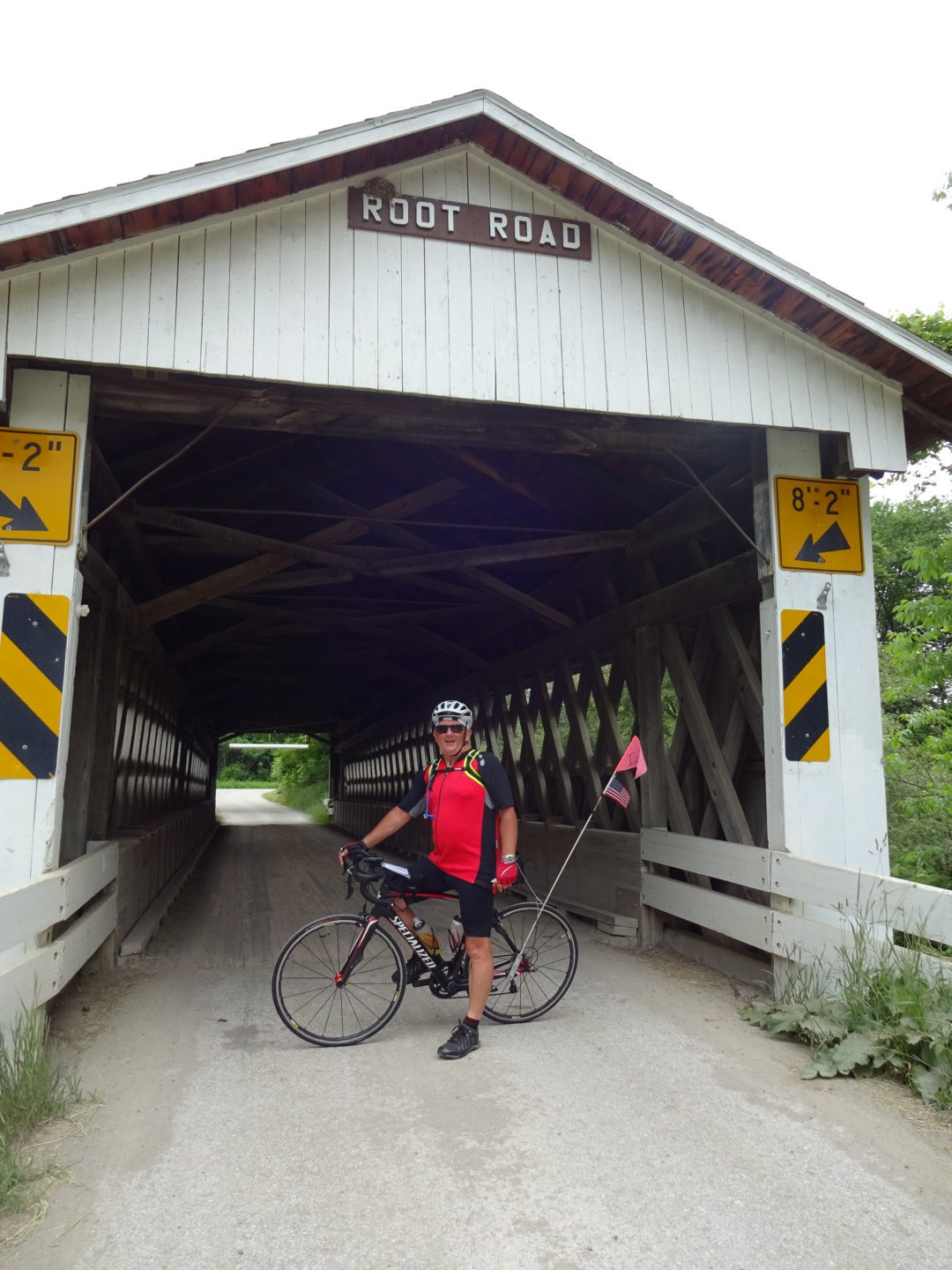 Shortly before reaching the second SAG at mile 60.7 we entered the small town of Conneaut where we found several riders talking to the local fire brigade.  The Assistant Chief used to be in the US Navy and had visited Portsmouth back in the 1980's so we spent a little while chatting about the UK. Next to the station was a bell which had been erected to remember all those who had died in the various conflicts including Desert Storm and I was permitted to ring the bell which was cast by Buckeye Foundry in 1906.
The second SAG was only a mile down the road and was at a Rootbeer stand where I had a rootbeer floater and cheeseburger which I really enjoyed and needed.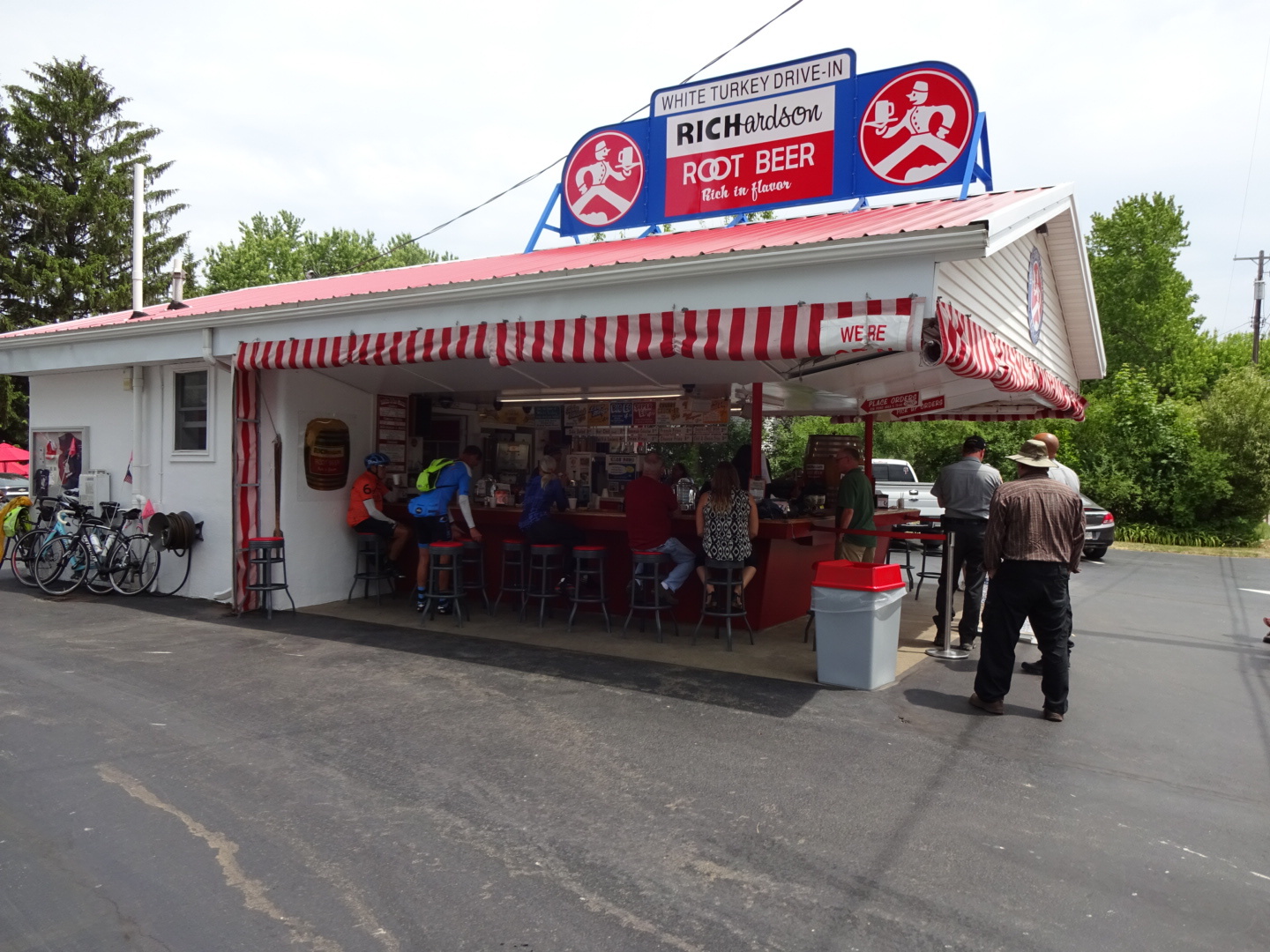 Leaving the stand we rode to our 10th state line crossing, sprinkled and moved into the state of Pennsylvania.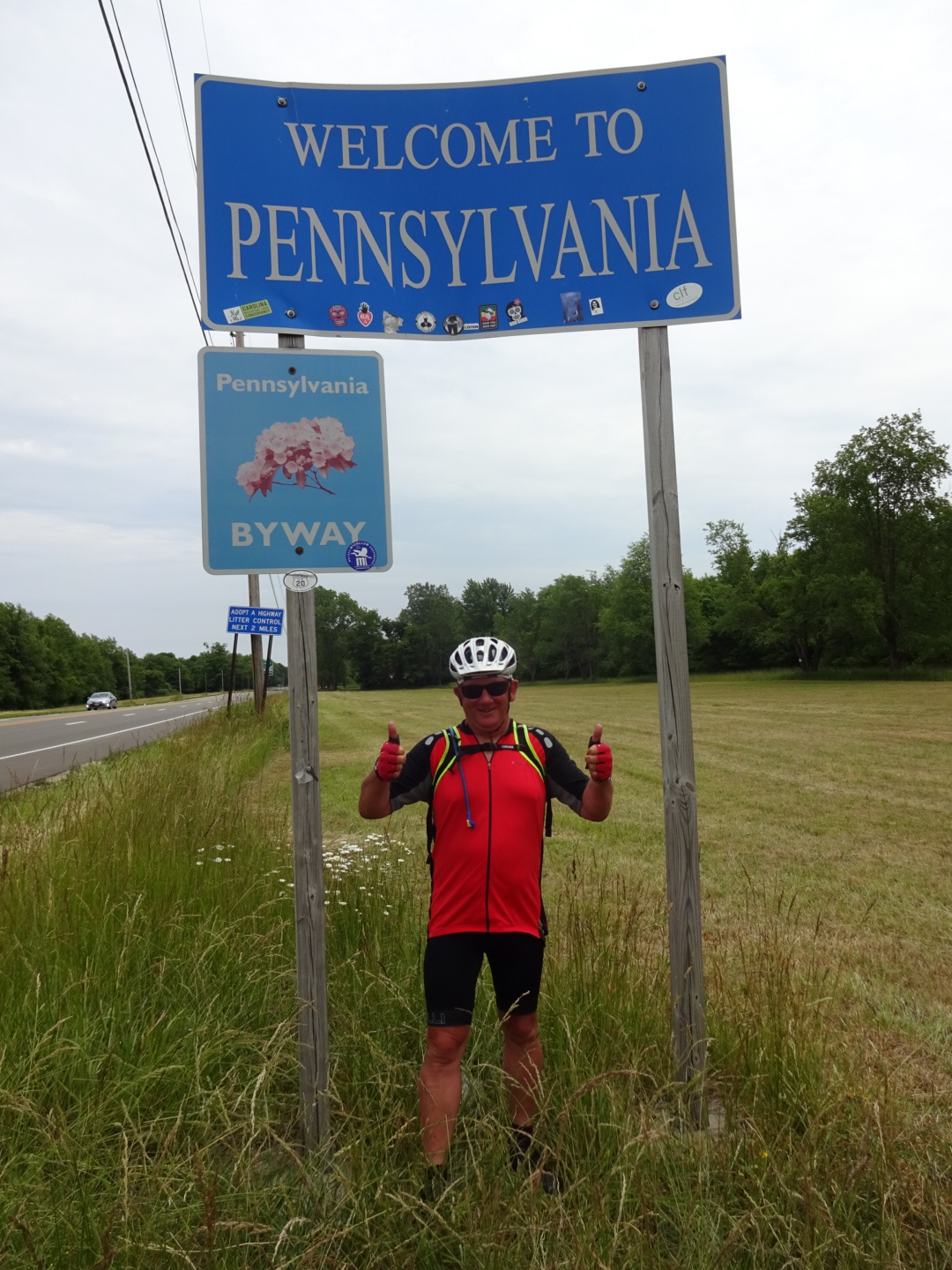 The final few miles of the day were on a road that ran parallel to Lake Erie which we occasionally glimpsed sight of.  As we reached the town of Erie we came across several other riders who had located an Irish pub and once inside I managed to consume a couple of pints of Guiness and sheppards pie before heading to the Sheraton hotel situated right on the edge of Lake Erie.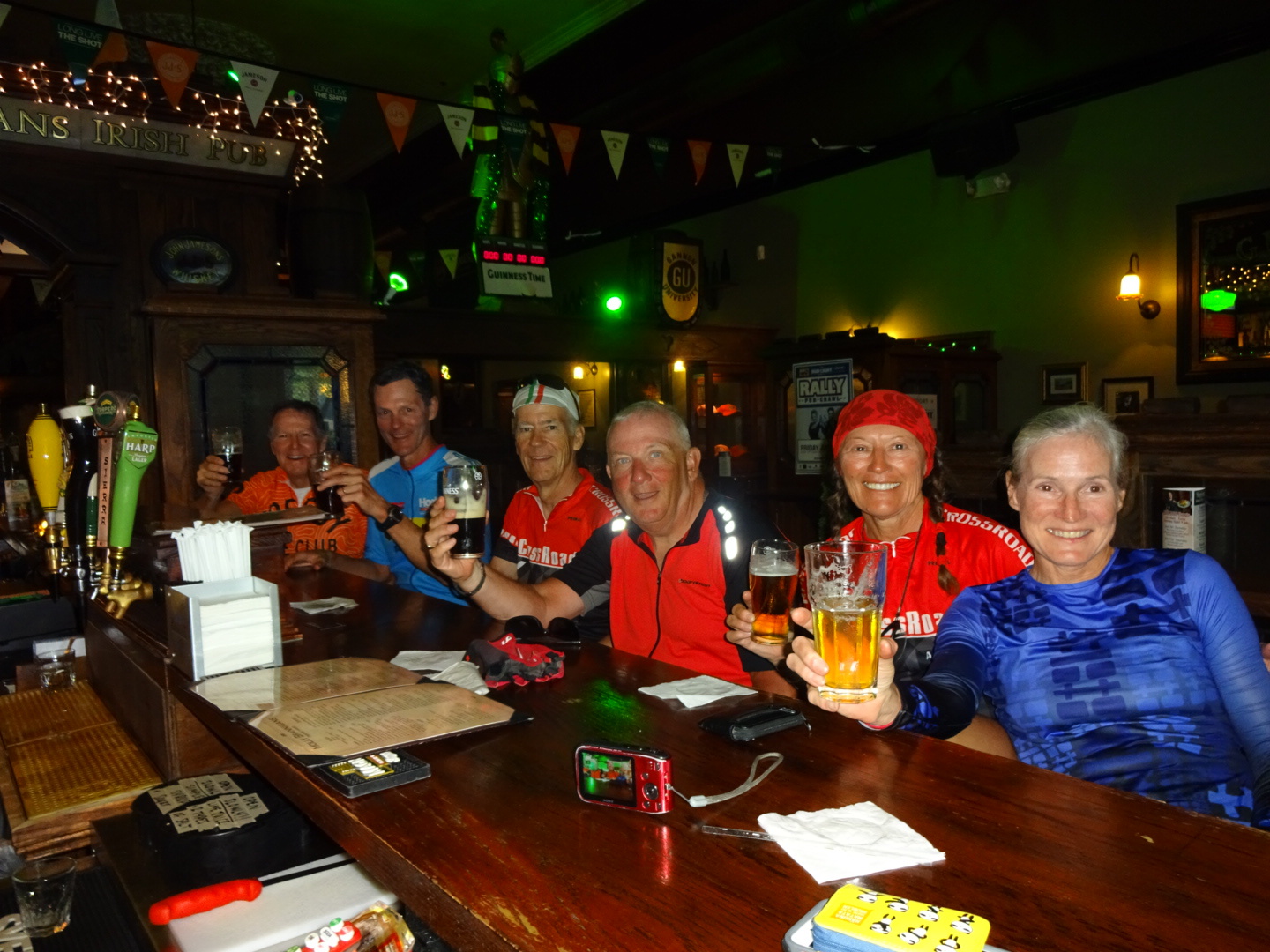 After a long hard week it was great to get to the hotel this evening and my room is located on the 5th floor and directly overlooks the lake.  This tour is very quickly heading towards Boston with just one more week of riding and thoughts are now turning to going home.  Sarah and Ben will fly to New York on Saturday and will meet me next Thursday just outside Boston which I am really looking forward to. It has been a long time apart and I am missing them both immensely so in a strange sort of way Thursday cannot come quick enough although we still have one final great week of riding ahead of us.
Laundry done this evening, bike clean tomorrow morning and then the rest of the day is mine to chill and relax.