Mileage – 68 miles
After yesterdays fast ride, today was definitely a day to take things steady.  With a relatively short day it was time to chill, relax and generally just enjoy the scenery and company.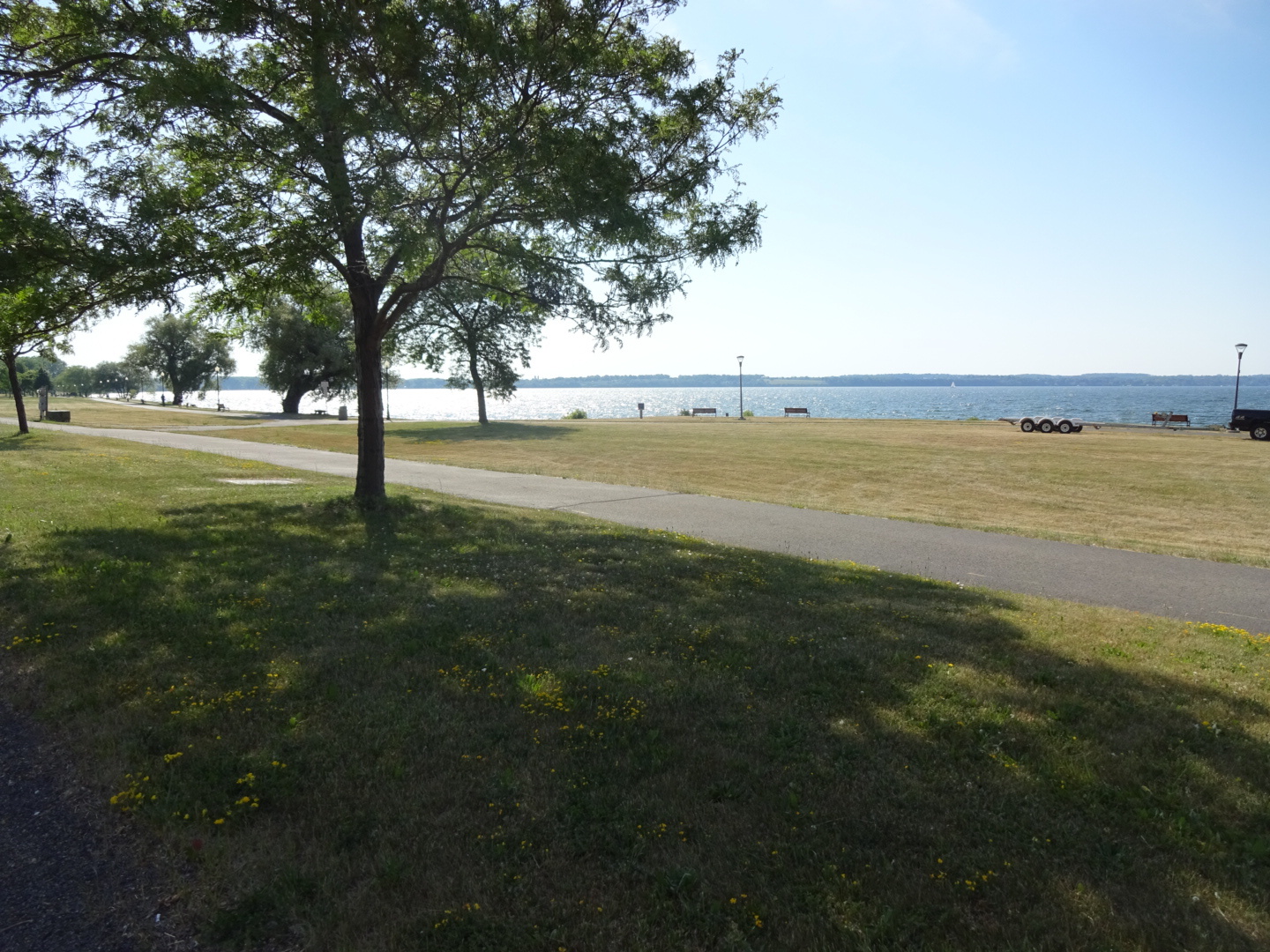 For the first few miles I cycled by myself, through the town of Geneva with its' really impressive lake and then onto Waterloo, the birthplace of Memorial Day in 1866.  The only SAG of the day was at mile 38.5 which I reached reasonably comfortably having met up with Lois on the way there.  The SAG was significant but it marked the 3,000 mile point of our journey, just 6 weeks after leaving Los Angeles.   We had photographs taken and stayed at the SAG for quite a long time whilst Lois had her gears inspected and repaired by Tracy.  Janel was also giving out massages so I took the opportunity to have my weary limbs sorted and Lois and I eventually left together, last in the group of riders.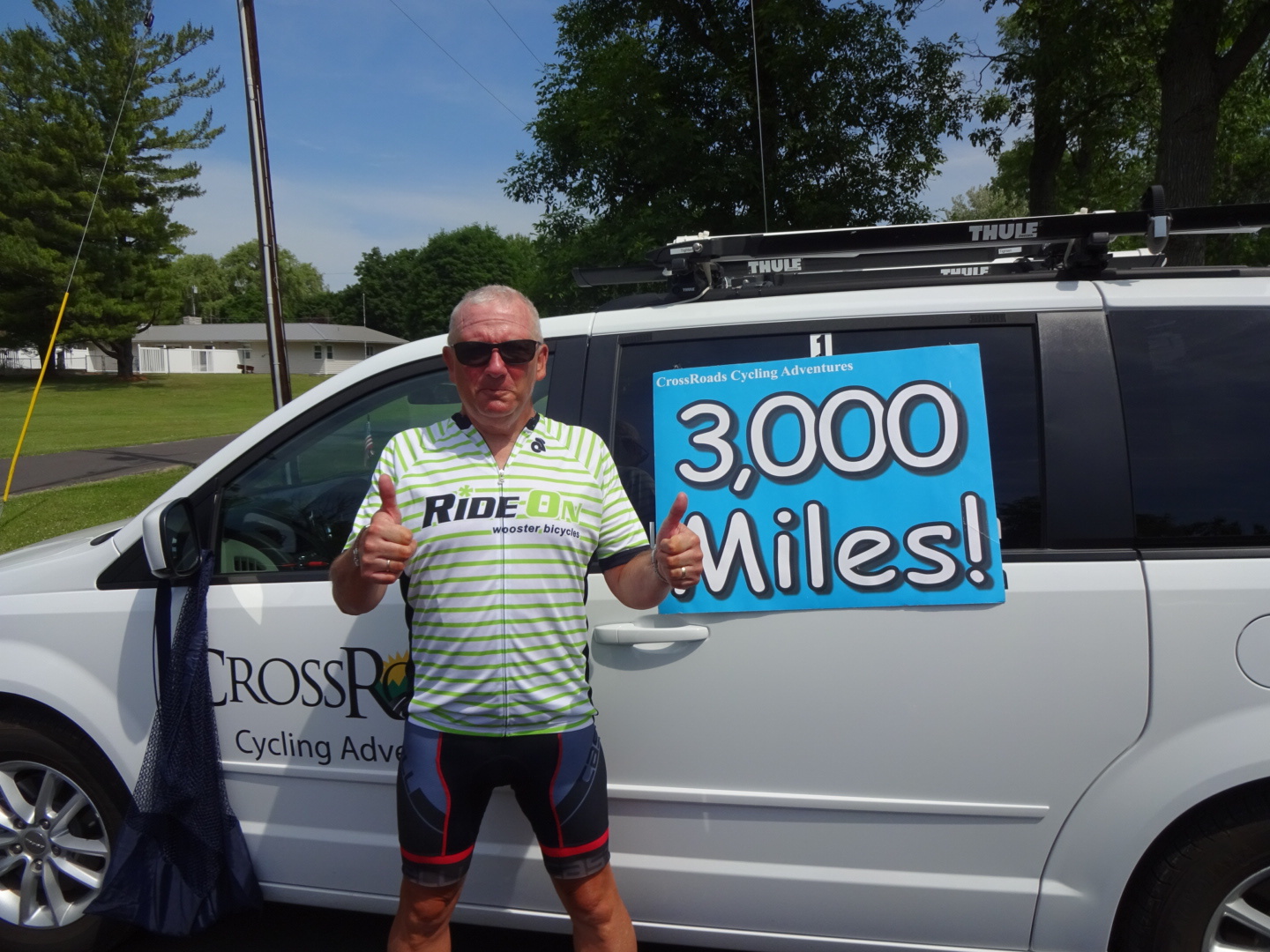 We agreed that at some stage over the next 30 miles we would find a coffee shop or some sort of liquid refreshments and after climbing a long hill came across Mary (the bagel lady) at a gas station.  We grabbed some icy Starbucks drinks and then proceeded to find a field at the back of the station with some welcoming trees providing much needed shade from the rising afternoon sun.  We stayed for about an hour, relaxing and chatting and if I'm honest my eyes closed on several occasions and I could have easily nodded off!  However, with a further 15 miles or so to ride we needed to get to the hotel so forced ourselves back on our bikes and headed home.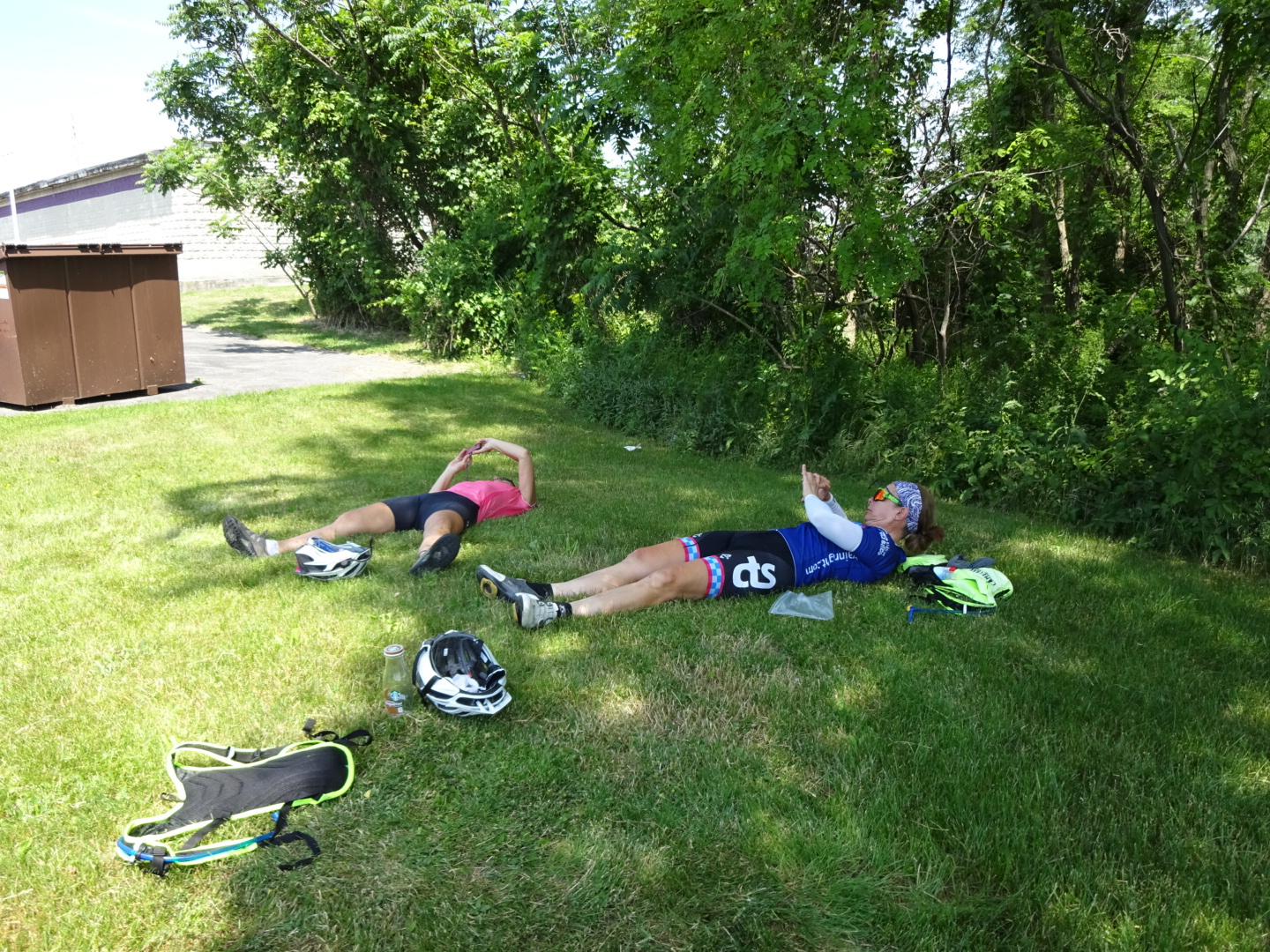 The ride into Syracuse seemed to take for ever but just short of the Hampton Inn hotel we came across a ice cream parlour and you've guessed it, I managed a strawberry milkshake which was badly needed.  Dinner tonight was at 'Tully's Good Times' and I had a wonderful portion of meatloaf.