64.5 Miles
After yesterdays tough day I decided that I was going to ride my own pace today regardless of what anyone else was doing. I felt more confident negotiating using my sat nav which had been preloaded with the routes at orientation.
Started off from the hotel shortly after 07:30 and negotiated our way out of Worcester.  The first climb of the day came at mile 4.5 and we had been warned that it was up to 12% in places but flattened out near the top to a modest 9%.  It was very aptly called 'Dead Horse Hill' and although only 1 mile in length I certainly felt like a dead horse once I got to the top!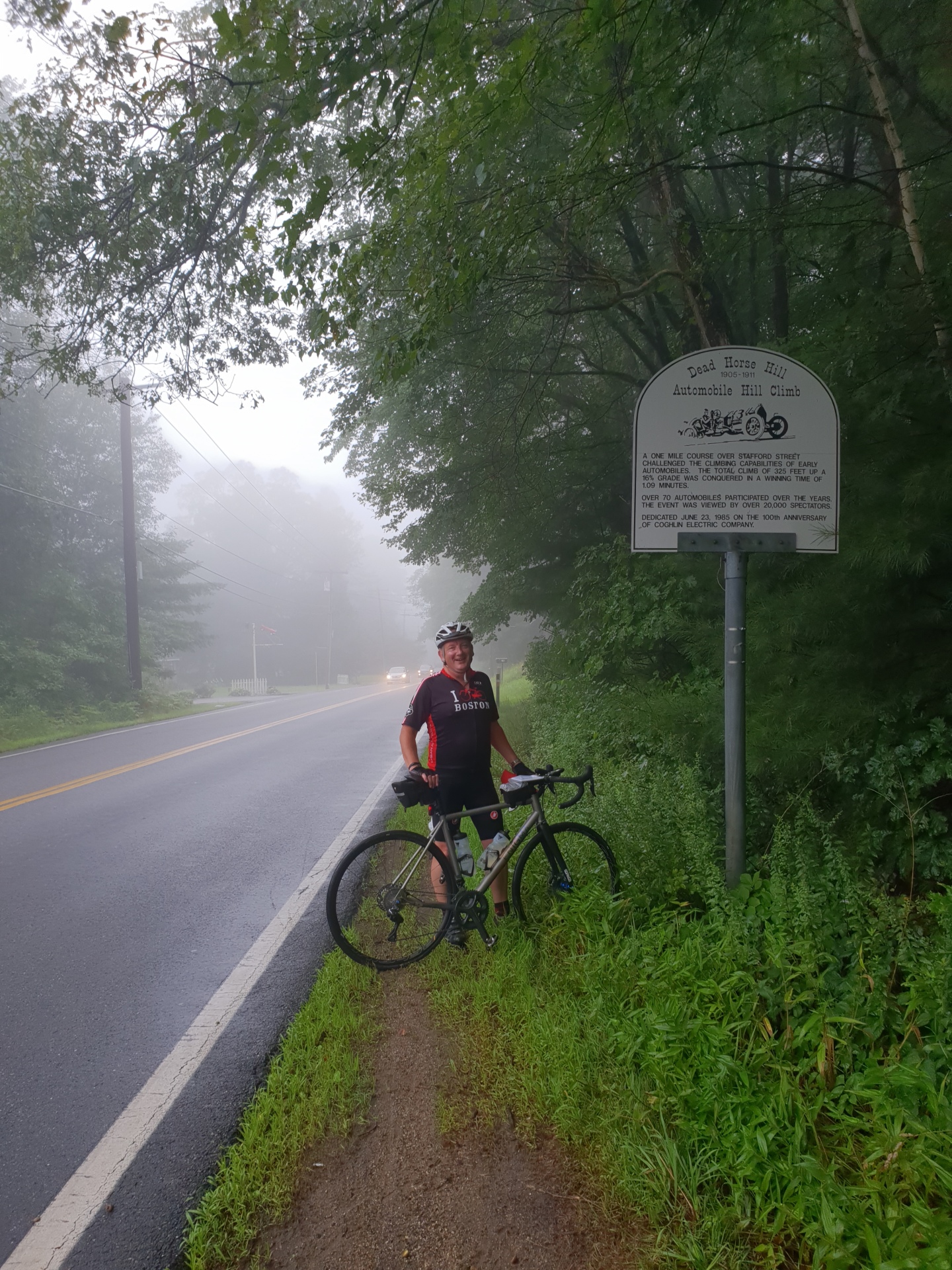 The road then continued to roll for a further 15 miles where the first SAG of the day was located at a gas station.  Now I know this is what many have been waiting for but today I had my first strawberry milk shake of the tour and it was so very refreshing.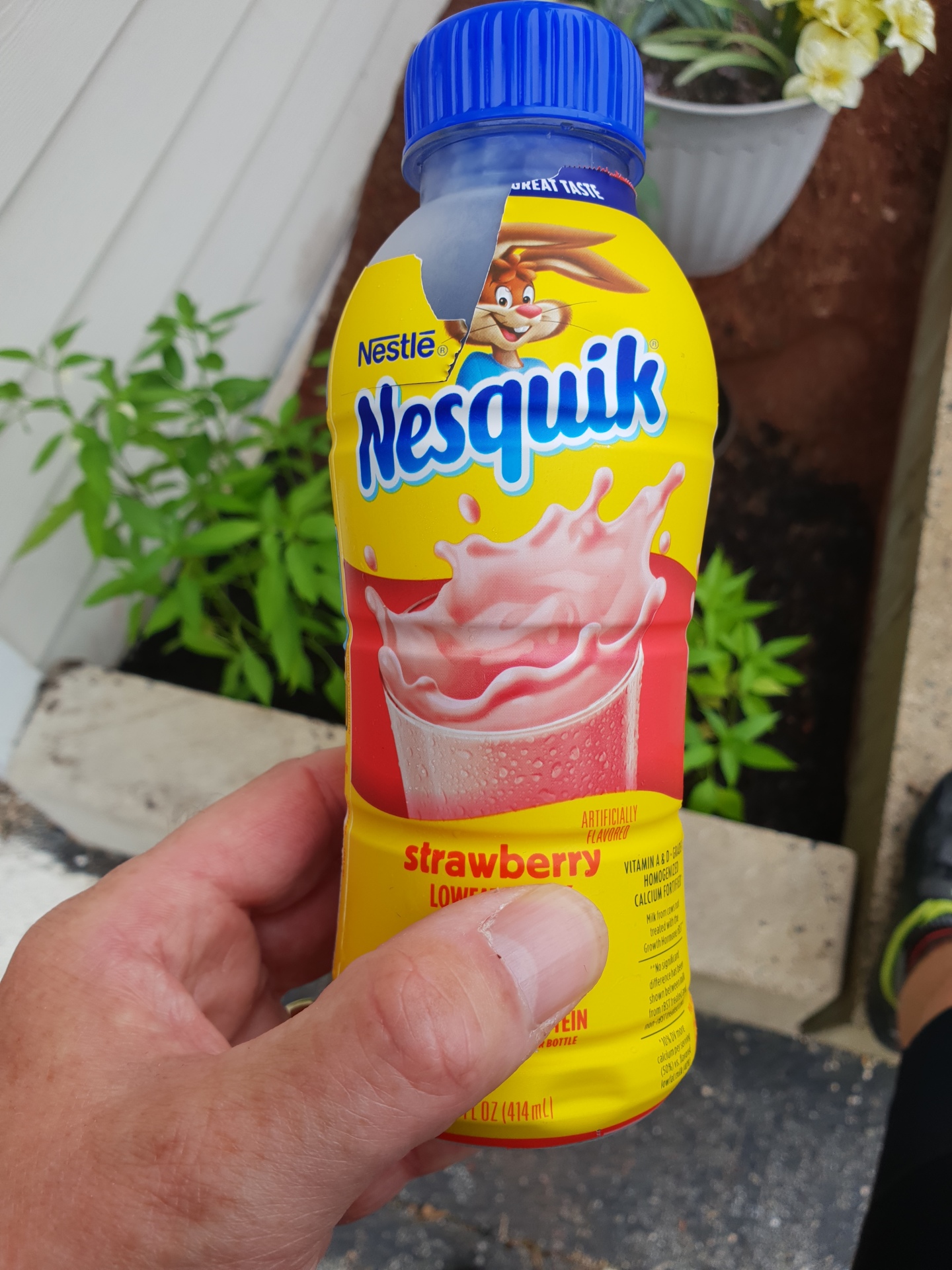 The weather today was so much better than yesterday, no sun but just pleasant cycling conditions and the miles rolled along until the second SAG was reached at mile 48.1.  From there, with the hills behind us it was a pleasant down hill ride for the final 15 miles before crossing the Connecticut river and arriving at the La Quinta hotel in Windsor Locks. Sadly the rain didn't quite hold off and the last 5 miles were a wet ride but nothing like the wet ride we had yesterday.
Looking at the sat nav tonight it showed we had climber 3,950′, slightly more than on our route sheets but it was pleasant day and climbing at my own pace made the ride so much easier and rewarding.
I reckon that tomorrow could be the hardest day of tour, 90 miles with over 5,000′ of climbing, but I'm feeling good and get that behind us then we have 3 days of around 70 miles a day with some sensible feet of climbing.
Tonight we ate at ………………..