Distance – 77 miles
Oh how I am looking forward to Saturday and rest day, I was not made to get up everyday at 05:15.   If I could, it would have been so easy to roll over and go back to sleep for a couple of hours but we had a 77 mile ride ahead of us.
The flat from last night had stayed up so I was fairly confident that I had discovered the culprit, a tiny piece of tyre metal from the trucks that plough the interstate highways.  As I ventured outside, the air was decidedly chilly and I met Mack who informed me he had just finished scrapping ice from the windscreen of one of the support vehicles!   With newspaper strategically placed inside my jersey we set off at 07:00 and it sure was cold.   The great thing about today was that for the first 30.9 miles we would be on Route 66 and what a wonderful ride it was.   Despite having a front wheel flat around mile 15 the countryside was stunning, very little traffic, gently rolling terrain and it felt so good to be alive.  The vastness of the open plains were truly amazing.   Kevin T, Lois and I teamed up and we cruised along at 18-20 mph with very little effort, with plenty of photo stops.   We got chased by dogs a couple of times and boy can some of them run, but with water bottles at the ready and a few sharp words we managed to survive.
​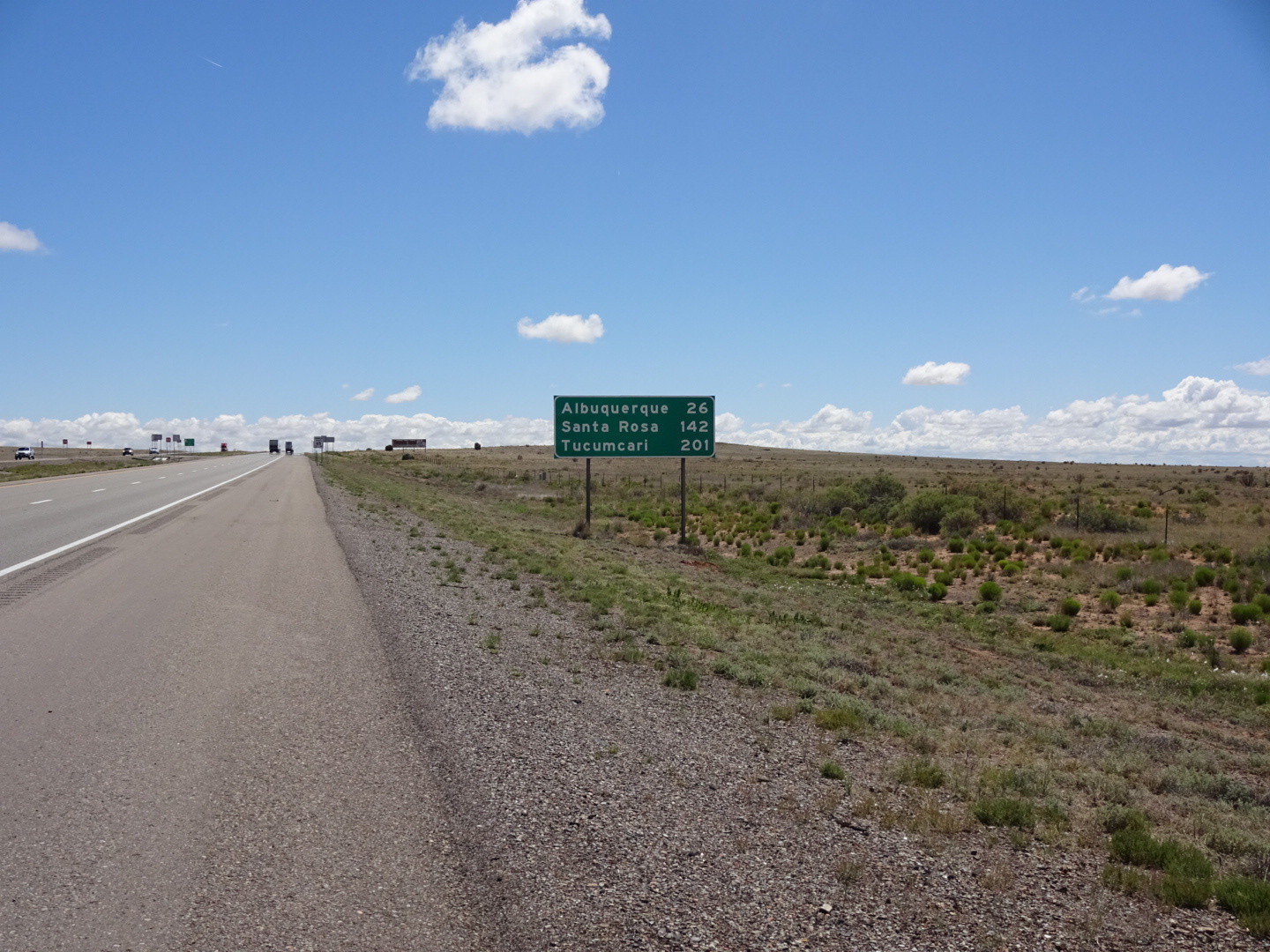 First SAG of the day was at mile 30.9 and after assisting Mary (the bagel lady) with a front flat we once again hit I-40E.   The country side opened up again and we could see for miles and miles and with a wide shoulder it was great to pass away the miles talking with Lois.   One of the nice thing about tour is you get to meet so many interesting people, all with stories and life experiences to share with you.  We cycled together for the next 25 miles before I got my second flat of the day, this time on the rear tyre.  I was busy changing the tube when Mack in the support vehicle arrived, only to inform me that he had heard a rattle snake just a few feet away from where I was working.   I quickly moved onto the shoulder and completed the repair whilst Mack kept a close eye on the bushes.
We hit the second SAG at mile 57.1 and then proceeded to climb for 7.4 miles before a gentle roll into Albuquerque.   There was some wonderful photo opportunities of the city about 5 miles out before a swift descent into town, stopping briefly for photo's as we crossed over the Rio Grande.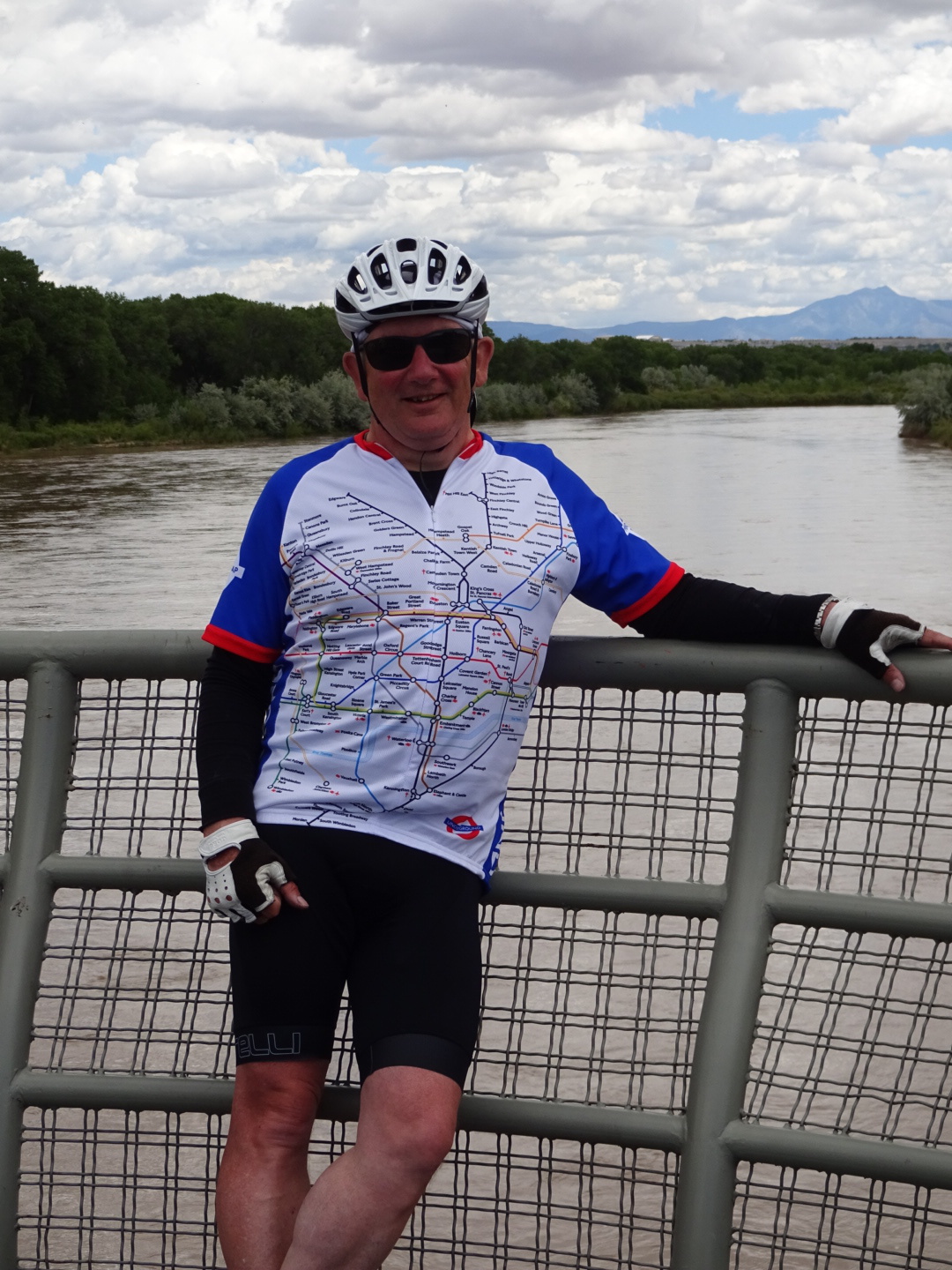 We had a great dinner tonight at the Crown Plazza hotel, next to the Fairfield Inn where we were staying and looking forward to the ride to Santa Fe tomorrow and rest day on Saturday.