Distance – 67 miles
I awoke this morning and got the sense that today was going to be a good day, a tough day yes, but a good day and sure enough it was one of the best so far.
Unlike yesterday which was relatively flat with rolling hills towards the end of the day, today was going to be a day of climbing, 5,400′ of it, as we climbed from Alburguerque to Santa Fe.  Today would also mark the end of the second week of tour and much more importantly, tomorrow was a rest day which we were all very much looking forward to.
After leaving the hotel at 07:00 with Jan from CrossRoads leading a small group of 4 riders, we began a gentle ascent as we made our way out of the suburbs of Alburguerque.   After about 10 miles we took a left turn that led us into the foothills of the mountains that overlook the city and immediately began some serious climbing.   I am not a particularly good climber as I carry too much weight but I am a steady grinder that grinds my way up the mountains.   I found company with Lois and Mary (the bagel lady) and the three of us rode together for the rest of the day.   As we neared the summit of the first major climb of the day we discovered a nice little coffee shop and spent a good 30 minutes relaxing in the warm sunshine and were later joined by Chris and Richard.   I chatted with a couple of locals who were very interested in our journey.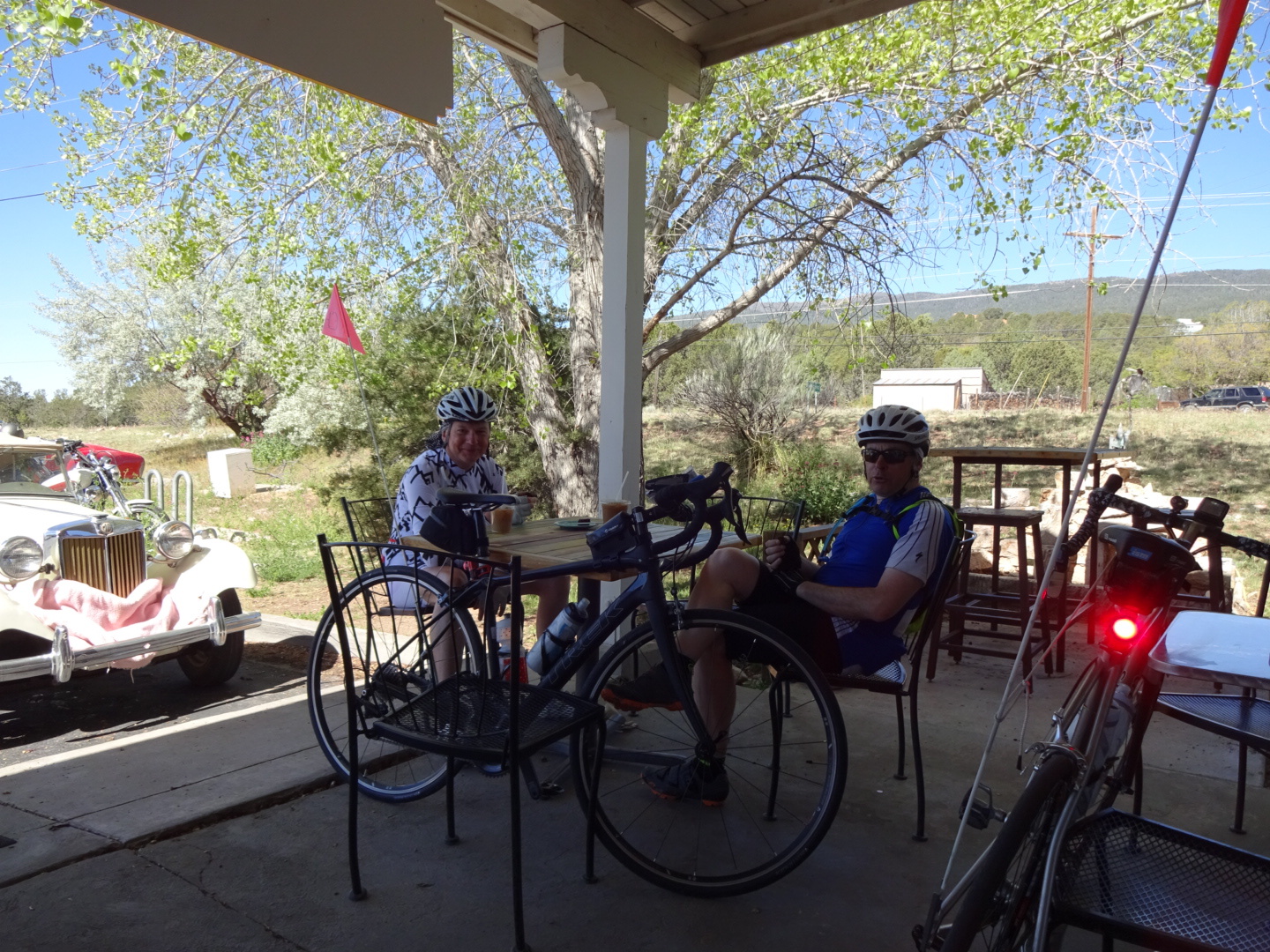 As we crested the summit the next part of the ride was amazing, surrounded by mountains on the right and wide open spaces to the left – you could probably see for 100 miles plus.   The terrain was rolling with long gradual descents followed by short sharp climbs and we stopped on numerous occasions just to enjoy the peace and tranquility and to admire the views.   We met Mack at the only SAG of the day before heading off to the small mining town of Madrid.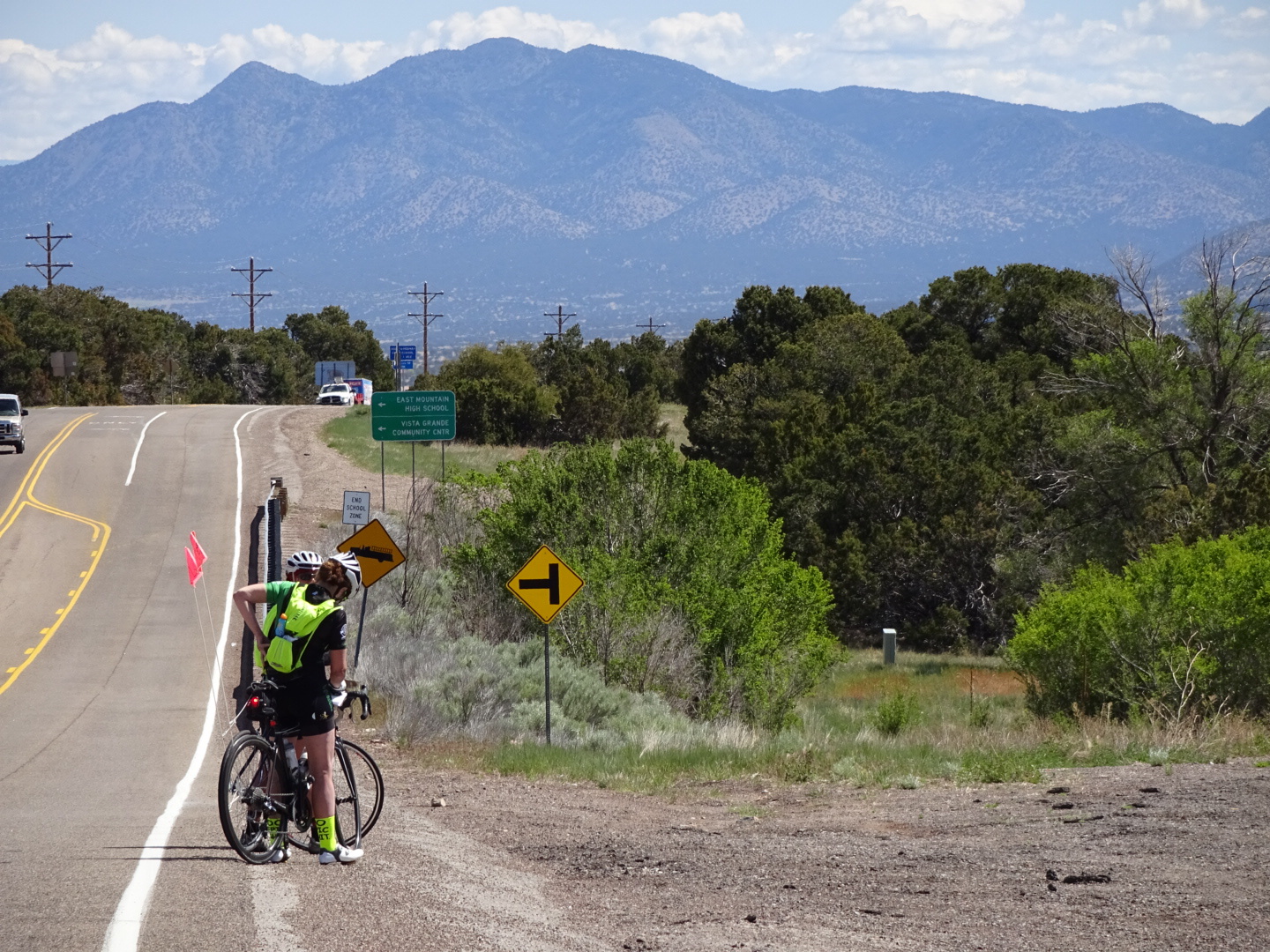 The road to Madrid continued to roll along and it was pleasantly warm with a gently refreshing breeze.  Approximately 6 miles before we hit the town we crested a hill and before us stood this amazing view, mountains on the horizon with vast open space in front.   The three of us stopped for several minutes, transfixed by the beauty that stood before us, all thinking the same thoughts.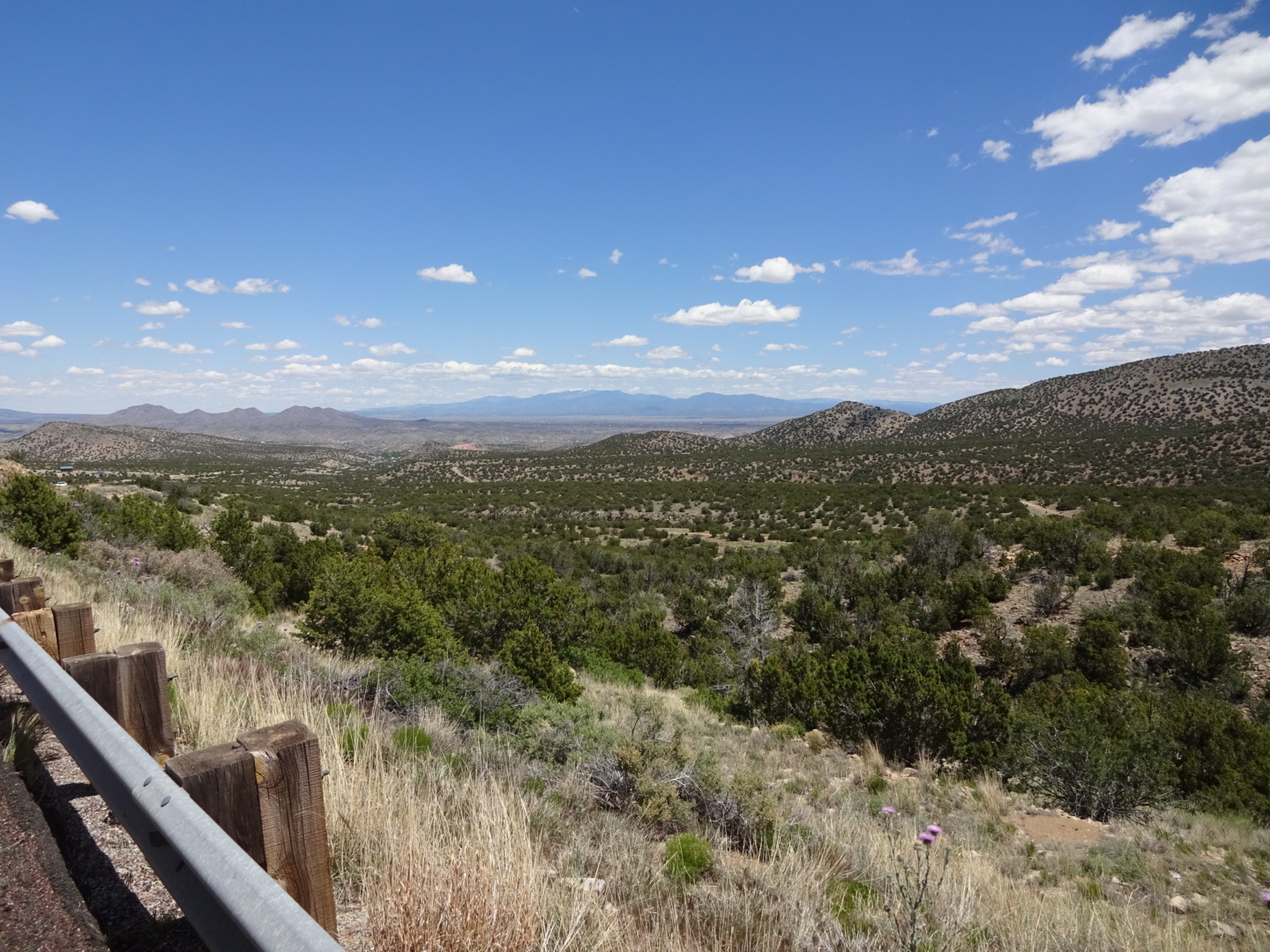 The descent into Madrid was fast and furious but a great reward for all the climbing we had done this morning.  We found a nice little restaurant and spent a good hour enjoying the friendly atmosphere of the place and the excellent cuisine.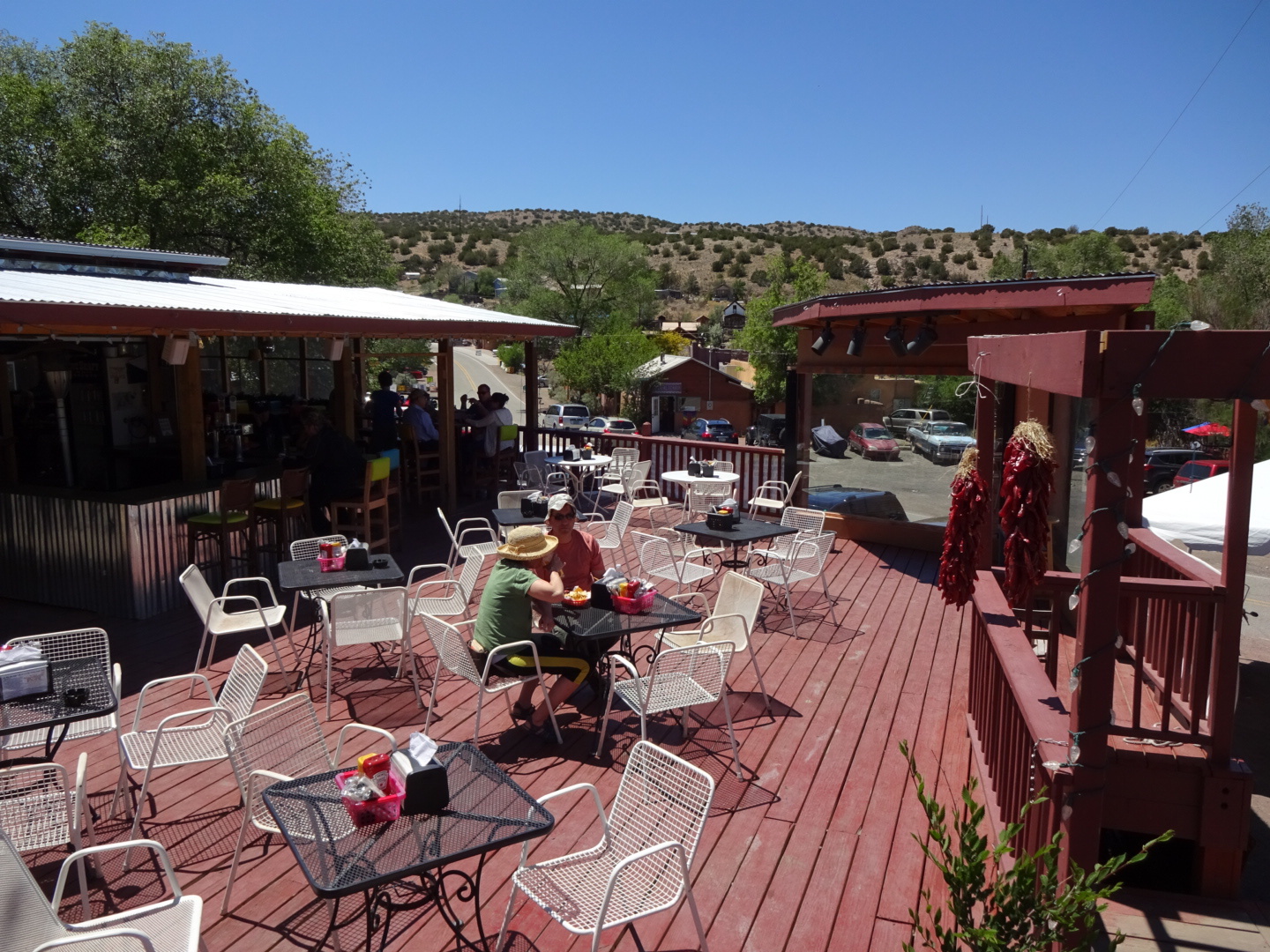 Upon leaving we had approximately 20 miles to ride that would take us to Santa Fe.   It was again rolling terrain and all was going well until Mary (the bagel lady) had a flat about 10 miles from home. Between us we fixed it quite quickly, rewarded ourselves with a cold drink a mile up the road before rolling into Santa Fe and the Marriott Courtyard hotel.
And so ended week two of tour – it's been another tough week but it's been fun and enjoyable.   We are now all part of a big team, each willing to lend a hand when needed and offering encouragement and support when it gets a little tough.   I am feeling good and my body is adapting to the rigours of getting up at 05:15 and facing long days in the saddle.   It's quite funny how I now look upon a 60-70 mile ride as a 'short' day.  My fitness has certainly improved over the last couple of weeks, my butt is less tender and I am really looking forward to week three of tour.