You do not know how much I appreciated not getting up until 08:00 this morning, it was sheer bliss!
Having done all my laundry last night, today was pretty much free to do as I please, except that is to clean my bike and repair yet another rear flat.   Nevertheless, I caught the 09:00 hotel shuttle that took us to the historic old town of Santa Fe and spent the next few hours meandering the streets, drinking coffee, having lunch and generally savouring the atmosphere  of this quaint old town.   We had planned to visit here several years ago on one of our US trips but having got delayed In Chicago on the way out due to thunderstorms in the mid-west, we never made it.   It was a shame as it is a nice little place over- shadowed by snow top mountains.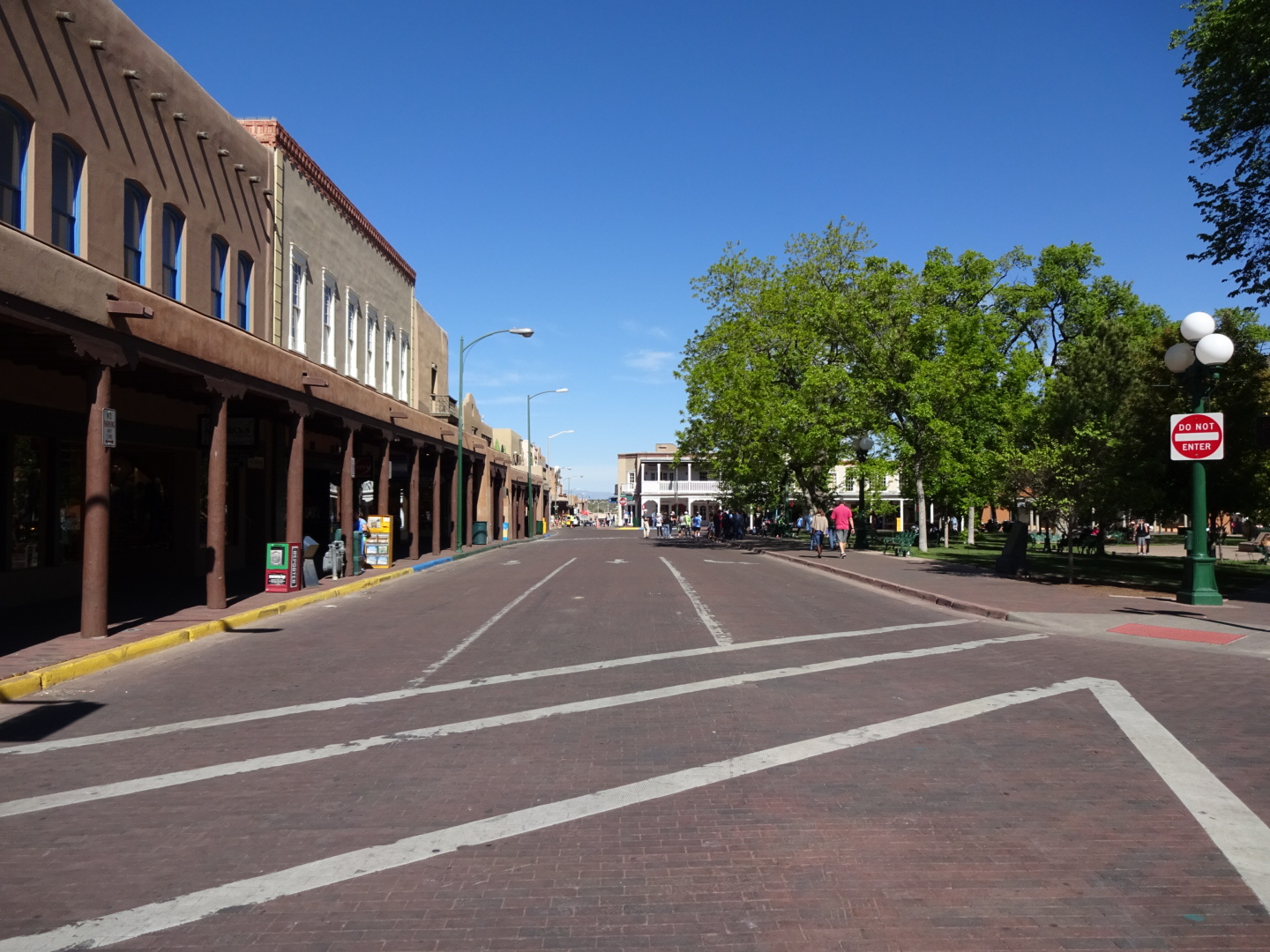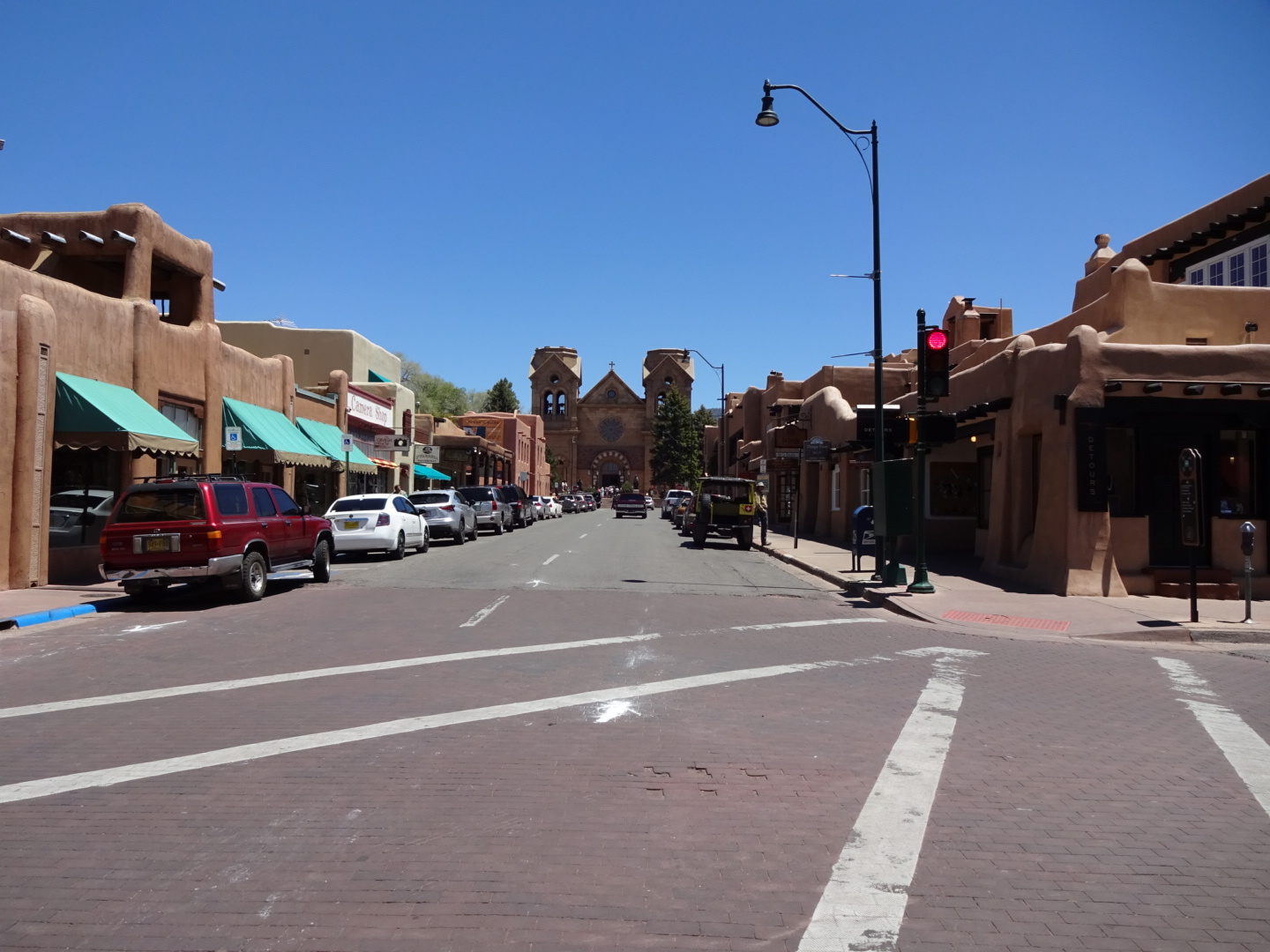 Returning to the hotel, I then set about washing my bike, degreasing and lubricating the various components before having a little well deserved siesta.   Dinner tonight was with a group of riders – burger and chips again (stock piling the calories) before bedding down in preparation of. 9 days of cycling ahead of us that would take us through 4 states and push us towards the half-way point of tour.