Mileage – 71 miles
And so into week 3 of tour and I am now really into the daily routine.   The key to the 05:15 alarm call is to ensure that everything is completely organised the night before – cycle clothing laid out, water bottles cooling in the refrigerator, tyres checked for debris, toothpaste on toothbrush, coffee maker prepared and all bags packed with exception of the soap bag which fits into the predefined space in the non-cycling duffel bag.   It may sound anal but I can assure you it saves a lot of time and prevents any last minute panic, plus it gives me a few extra minutes in bed!
Leaving Santa Fe we began a steady climb away from the town, nothing too stretching but being over 6,000′ in altitude it was noticeable and the breathing was heavy.   At mile 15.5 we entered I-25N, nothing remarkable about that except that this was the last bit of interstate riding on tour. Being a Sunday, the road was relatively quiet and we continued to climb for 5 miles before exiting the interstate for the final time.   As we did so we had reached the highest point on tour at 7,570′ and very conveniently there was a mobile coffee van strategically placed at the roadside which some of us made full use of.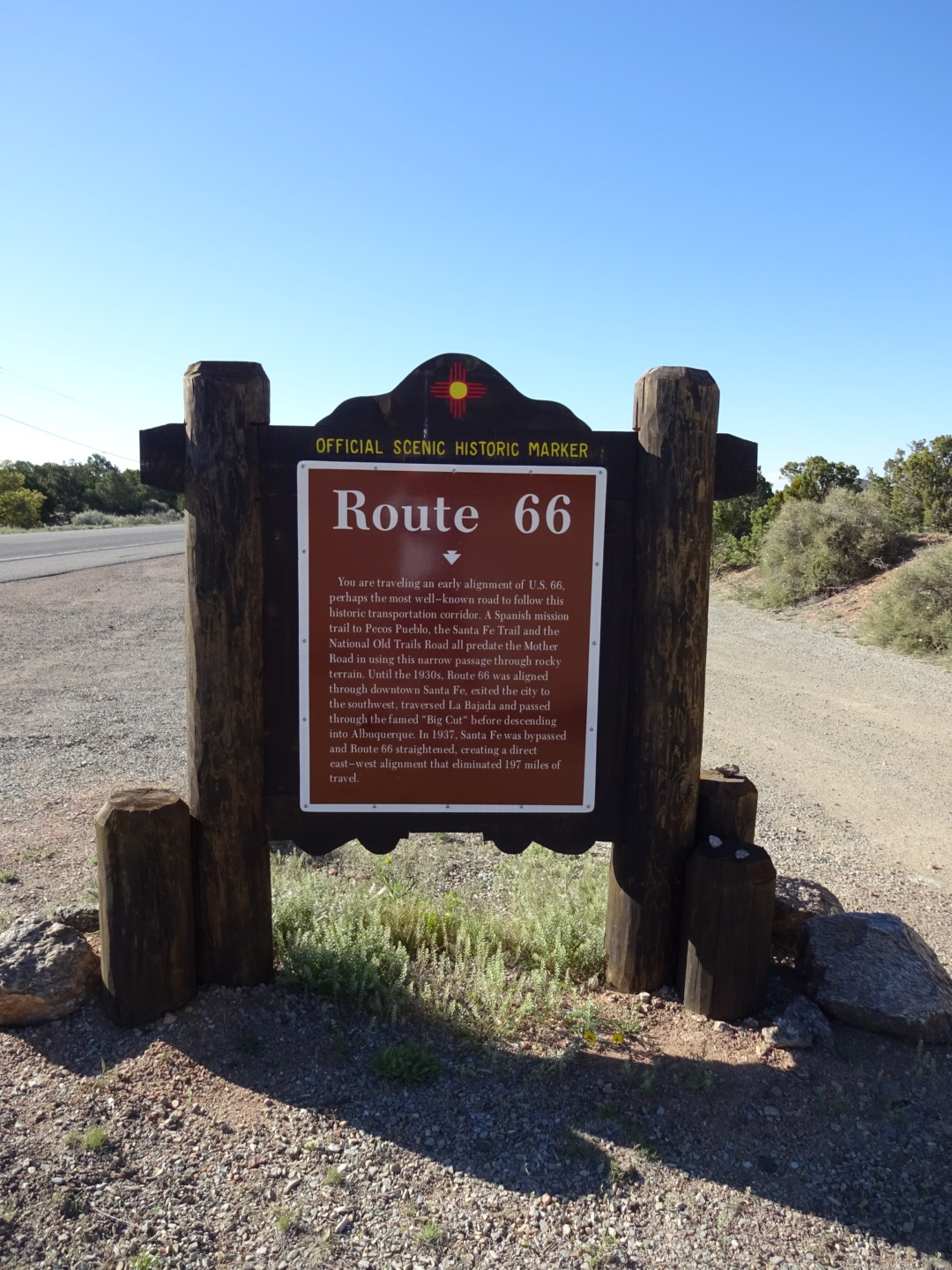 We had been warned that 4 miles down the road there was a dog that each year seemed to take much delight in chasing CrossRoads riders as they passed and this year was no exception.  As we approached we saw the support truck strategically placed at the side of the road with Tracy and Jan keeping a close eye on the culprit.  As we got closer, with my water bottle extracted from the cage, we got the signal to pedal like hell.  Thankfully we got by without incident and regrouped a few hundred yards down the road at a gas servIce station.
At this point the I had the first flat of the day which a small group of riders quickly assisted me in getting repaired.  The frustrating part of most of the flats I have had on tour is that there is seldom any evidence of what hash caused them and this was again the case.
As as we moved on we noticed a remarkable change in the countryside, large rock outcrops with trees and green pasture lands, in some ways resembling the UK.  About 8 miles from the only SAG of the day, Lois, with whom I was again riding had her first flat, quite a rapid deflation.   We quickly replaced the tube with the help of Barbs who was passing by.   Then, just 1 mile from the SAG we came across Barbs, this time with a blown tyre.  The sidewall had torn causing another rapid deflation.  Given we were so close to the SAG we fitted a new tube and Barbs rode slowly and carefully to the SAG where we fitted a new tyre.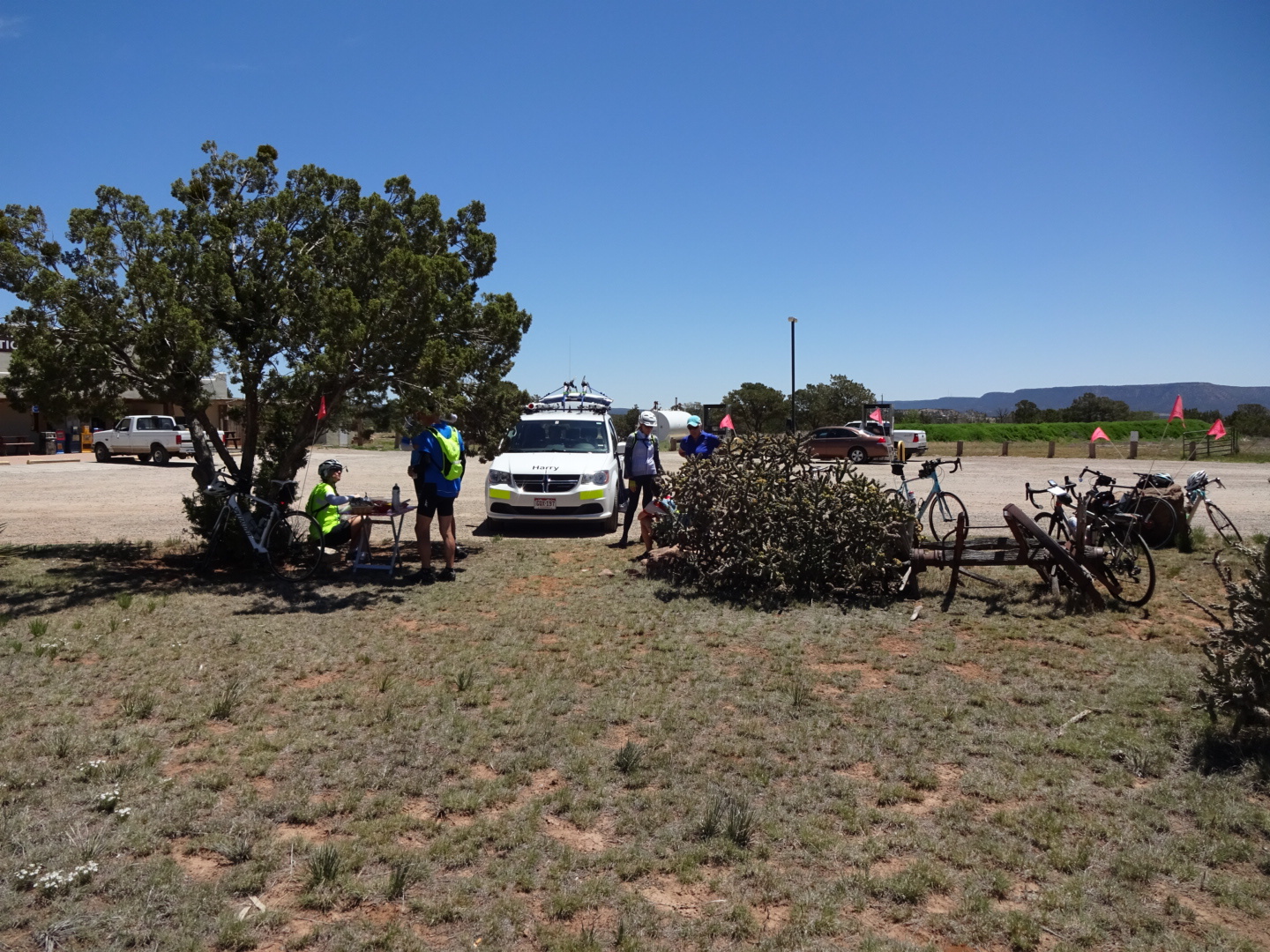 The ride to the hotel was a series of rollers which in a strange sort of way were quite pleasant to ride – conserve energy downhill and then pedal like fury up the other side.  All was going quite well until Lois had another flat about 8 miles before the hotel.   Again it was quite a rapid deflation and on closer inspection we noticed that the wheel tape was somewhat deformed, thus exposing some of the sharp edges inside the rim.  We straightened what we could using our tweezers and made a temporary repair using electrical tape which thankfully held until we got to the hotel.
​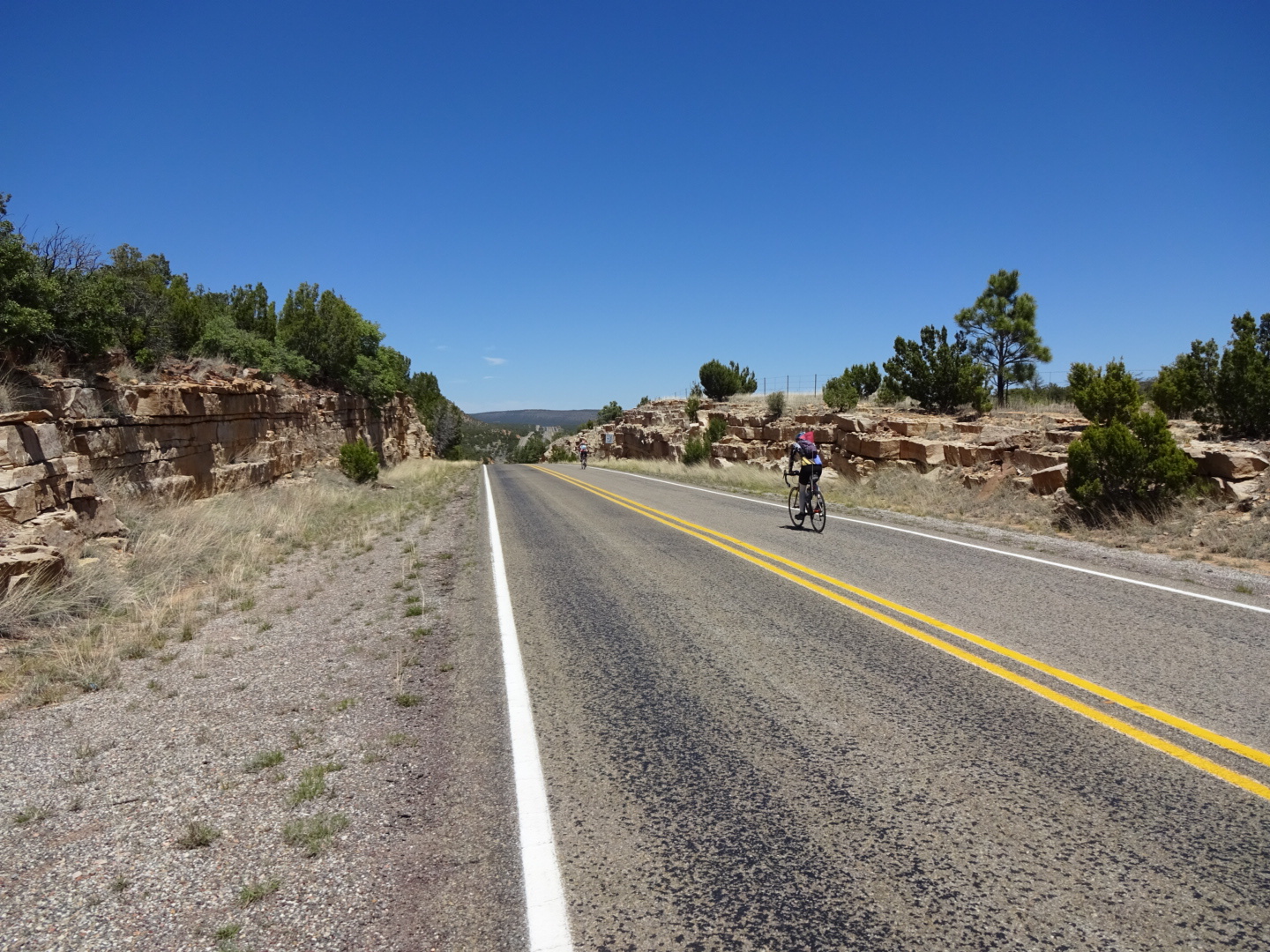 It had been a long, but nevertheless enjoyable day, 71 miles in the bag with 4,500′ of climbing.  I had assisted with 5 flats today and was pleased with my ability to get very tight fitting tyres back on the rim without too much difficulty.   It's much more pleasant riding with someone, we chat along the way and it is surprising how quickly the miles pass by.
Dinner tonight was at K-Bob's Steakhouse which sets us up for two long days ahead?