Mileage – 96 miles
After yesterday's 108 mile ride today was going to be another tester of 96 miles.  If anyone had told me that I could cycle over 200 miles in just 2 days I would not have believed them so I awoke this morning with mixed feelings as to how the day might turn out.   Since the start of tour over 2 weeks ago my legs have felt good and I have struggled more with the mental side of things than the physical, apart from my butt that is which is still improving on a daily basis!
After yesterday's performance I was rewarded with a 07:15 start and yes I did enjoy the extra 15 minutes in bed this morning.   Today's ride was going to be long and hot, but on the positive side of things the winds were again in our favour with a forecasted tail wind for much of the day.
This was another day very much about getting from A to B, with not a great deal in terms of scenery.  On leaving Tucumcari I found the state road 54E and headed east.   The main feature about today's ride was the gentle rolling terrain, no real climbs of note, just gentle descents followed by gentle inclines.   However, the road was straight and I mean straight that went on mile after mile after mile.   I met up with Jan from CrossRoads on the way to the first SAG and we cycled together for several miles, waving to the trains that passed us and being rewarded on several occasions with a blast from their horns in acknowledgement.  Quickly in and out of the first SAG at mile 28.9 and on towards the Texas state line at mile 54 which was the highlight of the day.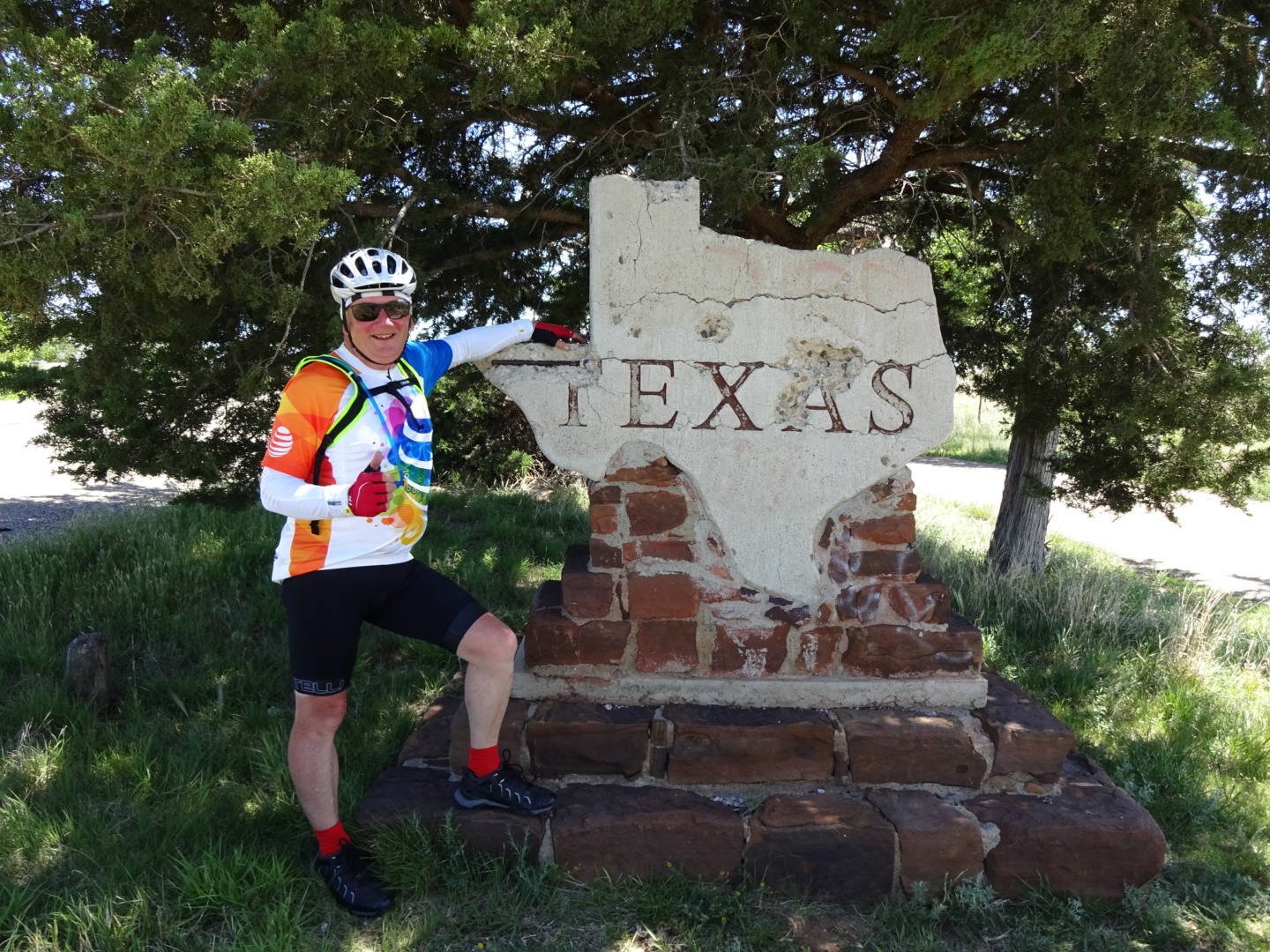 After the customary sprinkling of Pacific sand and photos I headed on and within a couple of hundred yards had yet another rear wheel flat.   At this point I decided that as this was the umpteenth flat on the rear that the best thing to do was to change the tyre which, with the help of Mack and Lois we duly did.   I had spent a long time last night trying to find what was causing the rear wheel flats but could find nothing that would indicate a possible failure in either the tyre or rim. I'm hoping therefore that a tyre change will resolve the issue but watch this space.
After passing into Texas the road continued to undulate and the temperature soared.  The second SAG of the day came at mile 65.6 and I made good use of the facilities to rest from the sun for some considerable time.   The final 30 miles were long and hot, with frequent stops to rest and hydrate but I eventually made it to the outskirts of Dalhart, tired but victorious.   On the way to the hotel I met Lois again and we decided that a visit to the local Dairy Queen would be a great reward for our days labour.  A strawberry milk shake slid down a treat before heading off to the La Quinta Inn & Suites.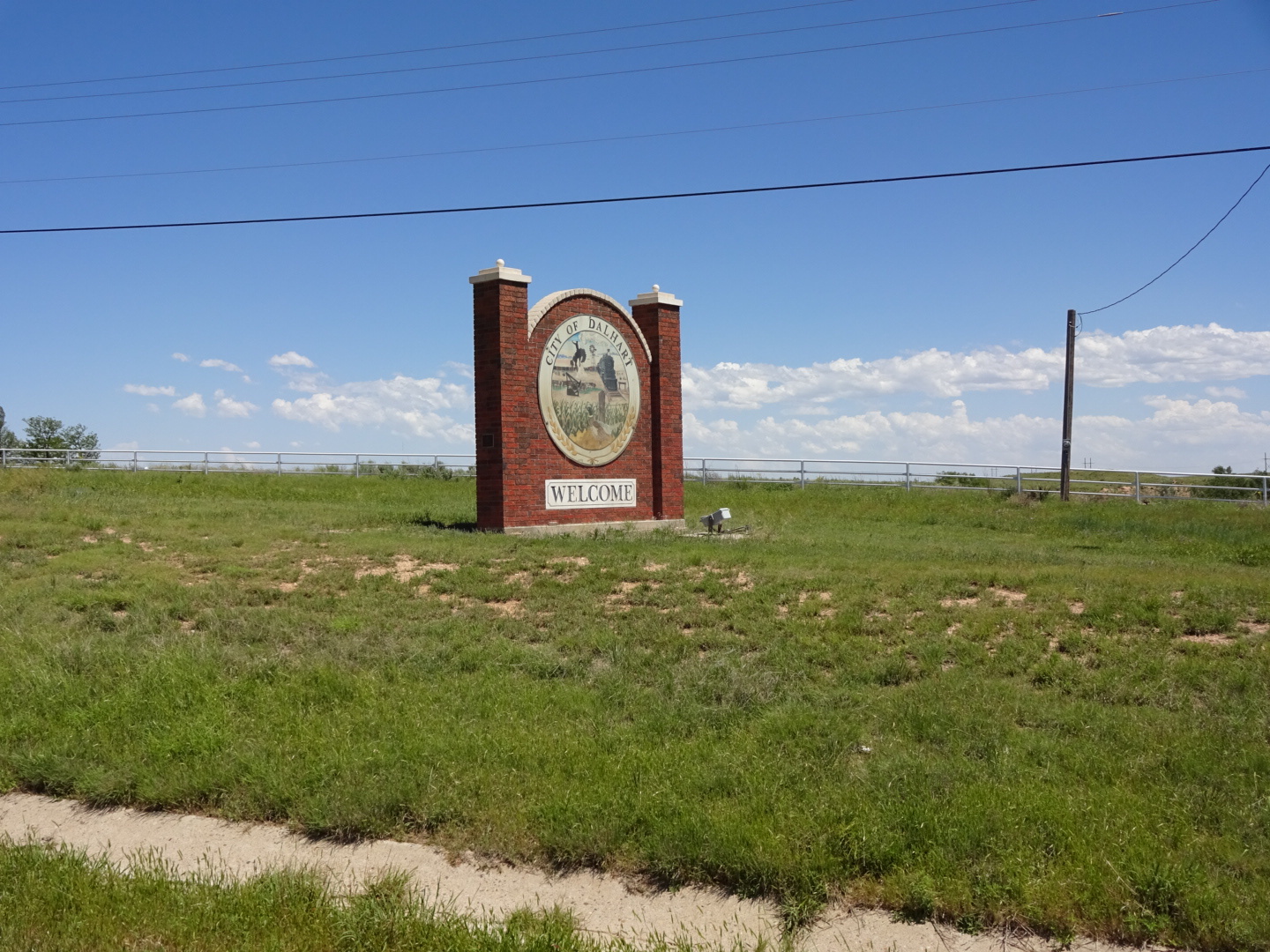 Dinner tonight was at the local steakhouse just across the road and I indulged myself with a couple of pints of Blue Moon – I'll probably regret it in the morning but we have a 2 hour delayed start and only 72 miles to travel.