Mileage – 72 miles
Another great day in the saddle, 72 miles, good tailwind with an average speed of just under 18 mph.
We left Dalhart at 09:15 this morning, an extra two hours in bed which was great, but it does throw the routine a little and I think most riders were ready to go a little earlier.   Nevertheless, today's ride was basically flat and it was a great to just sit back and enjoy the countryside as we passed it by.   Being in Texas, the roads are straight as an arrow and you can see them far away in the distance. When you think you have reached the end at a small rise in the road, over the top you go and on goes the road yet again.
The only SAG today was at a Dairy Queen in Stratford, 30.5 miles into the ride.   I availed myself of yet another strawberry shake and sat talking to a local family who were interested in my London Tube cycling jersey.   One of the nice things about this adventure is being able to spend time talking with people who are all interested in what we are doing.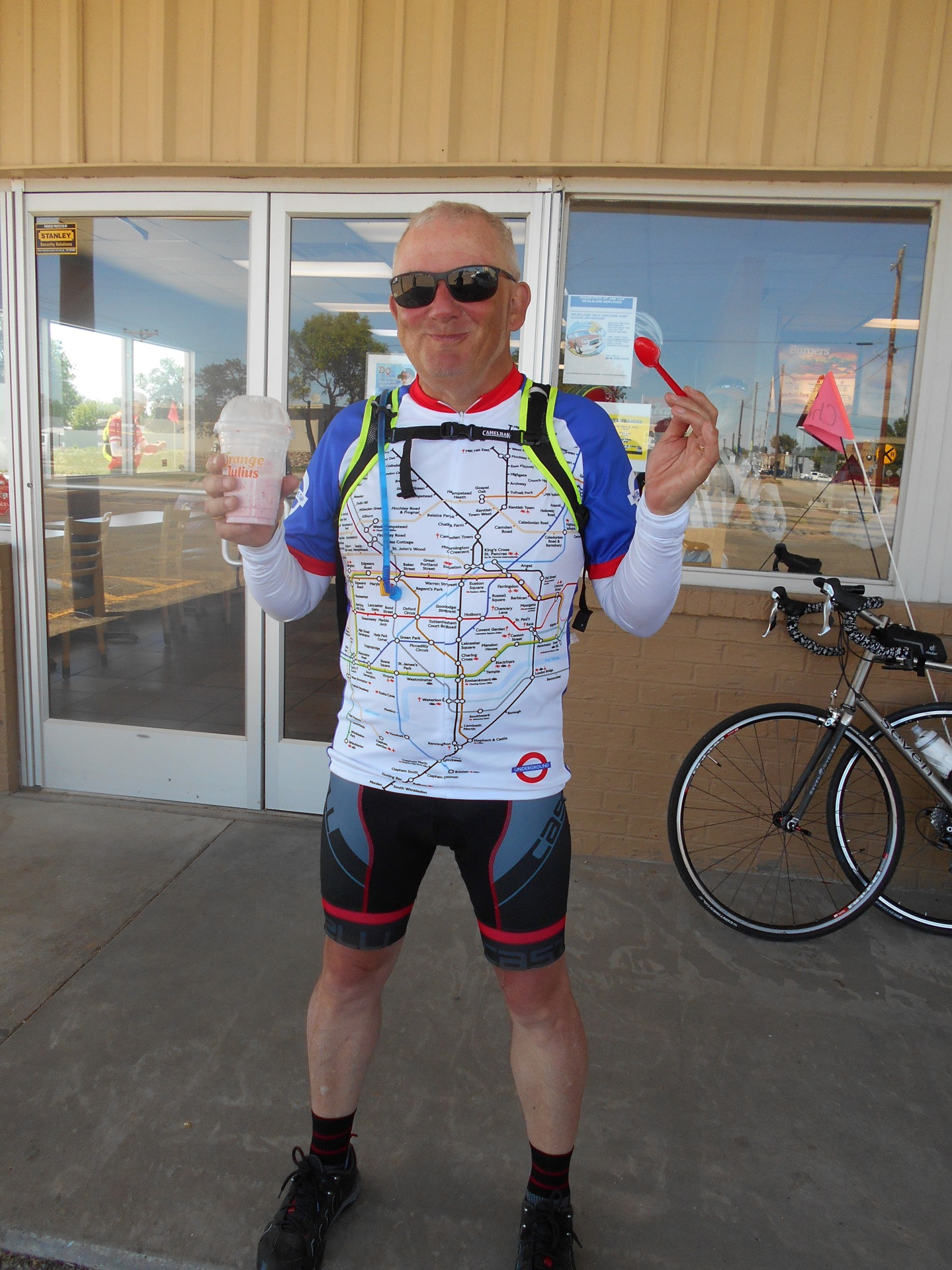 After the SAG stop we ventured on for a mother 19.4 miles when we crossed the state line into Oklahoma, at a little place called Texhoma.  We again sprinkled Pacific sand and had lots of photos taken before Richard, Chris and I found a little cafe a couple of hundred yards down the road and decided to stop for lunch.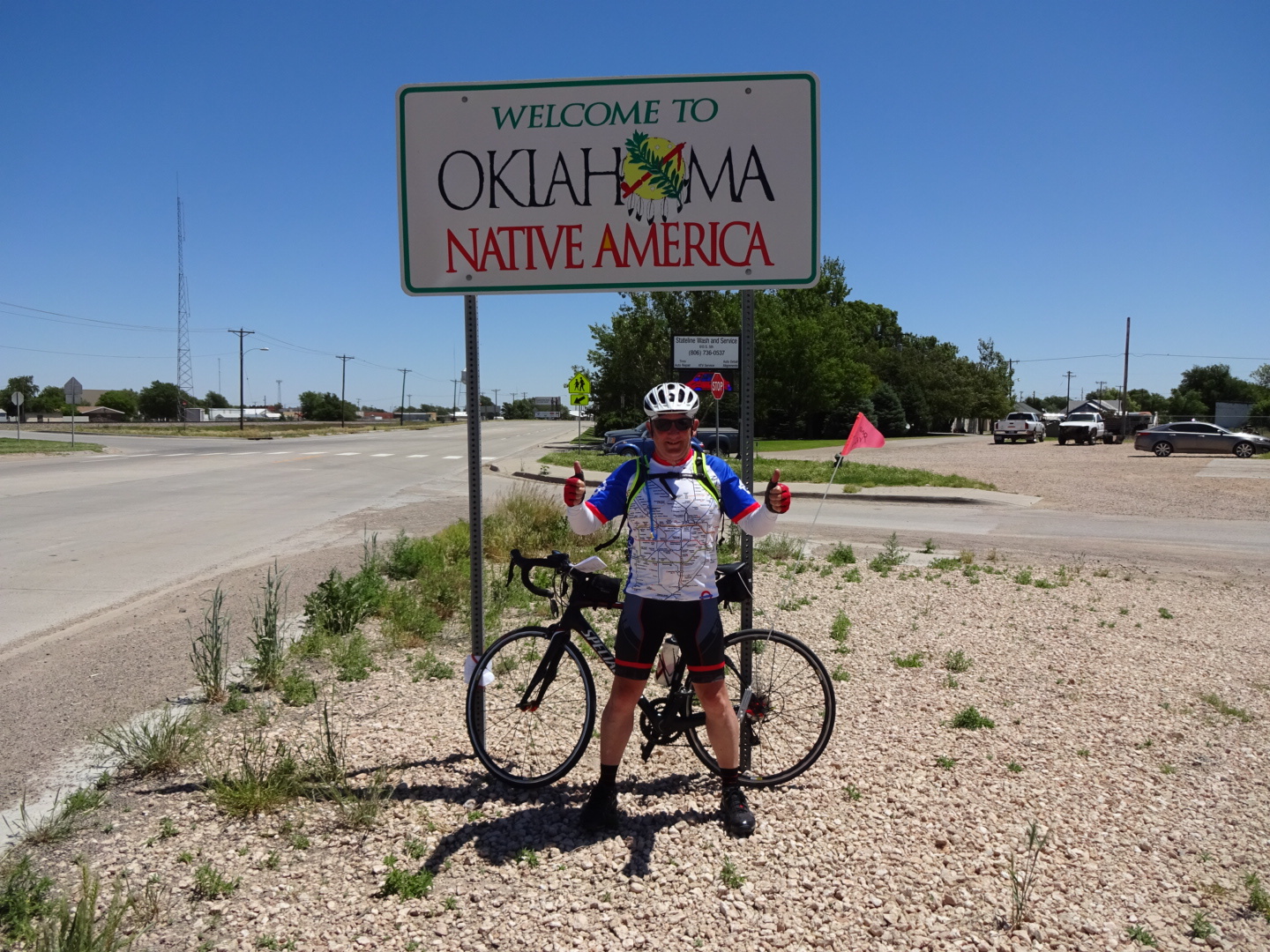 We walked in and the place was full of locals and ranchers and we got talking to them and shared our experiences together. The cafe was a family run business which has been operating since the 1940's and was decorated in typical decor of that period.   It was a very pleasant experience and once again we received a very warm welcome from the local people.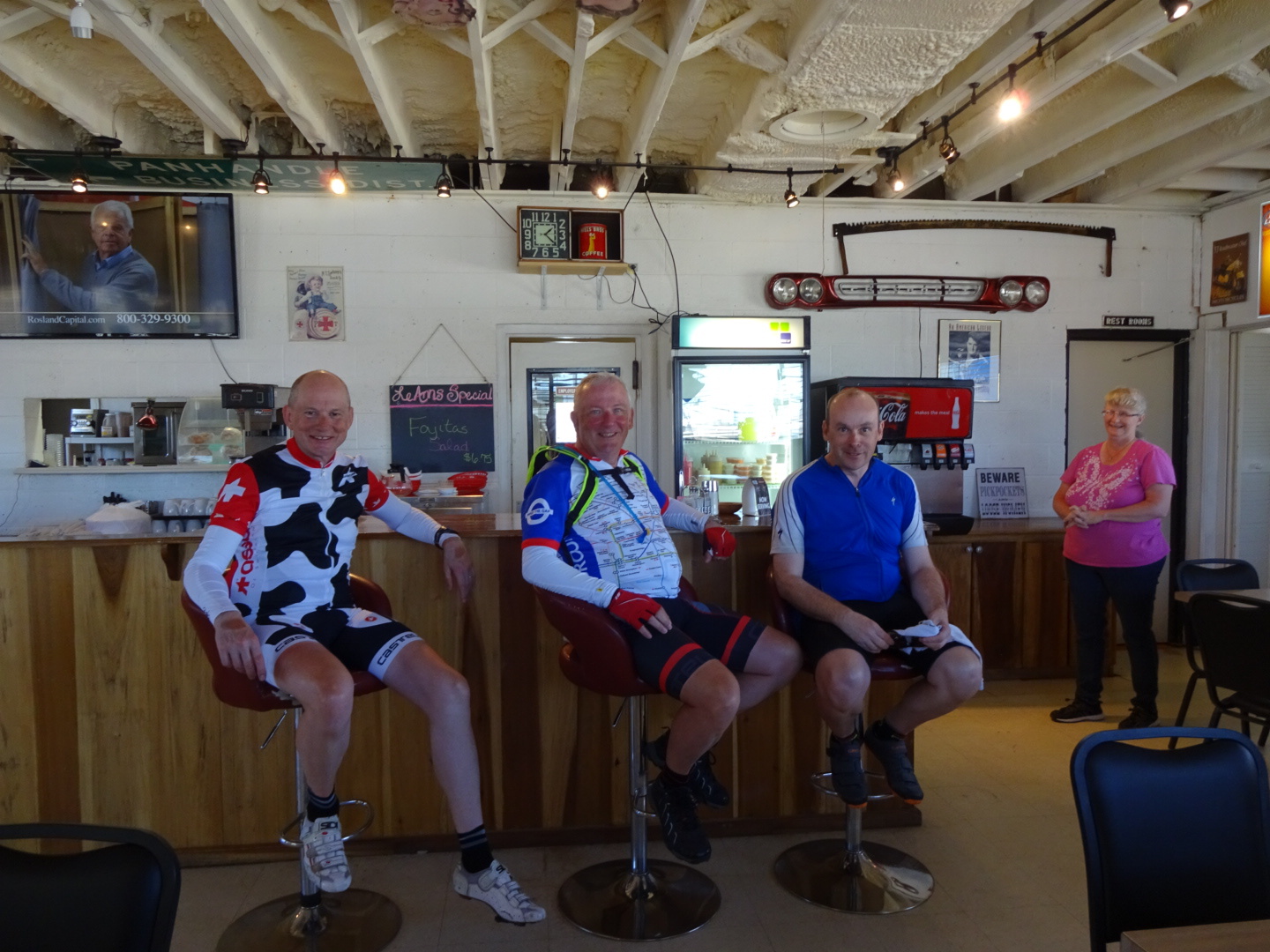 With just over 20 miles, the three of us headed on at a good rate but sadly Chris flatted with about 12 miles to go.  We did a quick change and arrived at the hotel at 14:45.
Days like today are enjoyable and fun, there is very little pressure and the best way is to treat them as rest days.  72 miles may seem a long way but the road was flat and pleasant to ride and it was good to cycle and chat at the same time which wiles away the miles.
Dinner tonight is at the 'Taste of China' and tomorrow is a 2 hour delayed start and just 40 miles – may therefore be tempted to have another couple pints tonight then!