Mileage – 84 miles
I did not sleep well last night so when the alarm went off at 05:15 I could have quite easily turned over and gone back to sleep.   However, the daily routine kicked in and I found myself in the hotel foyer at 07:15 signing on for today's ride to Dodge City.
The weather today was cool, so cool in fact that I started the ride with my thermal t-shirt underneath my cycle jersey and it took several miles to get properly warmed up.   Today was my type of riding conditions, relatively flat terrain with the occasional short sharp incline to negotiate.   I knew it was a long day so let both Kevin T and Russ head off into the distance as we left Liberal.   They were never really too far out of sight though and as I warmed up I quickly settled into what I call my time trialling rythymn – a strong but steady cadence, trolling along at 18 – 20 mph.  I soon caught and passed Kevin T and took Russ on the next incline and then came across Jan from CrossRoads.  I cycled with her for a little while before setting off again in pursuit of the first SAG of the day.
The SAG came at mile 40.7 which was located at the Dalton Gang Hideout and Museum.   I took a quick tour, ate some fruit and whipped cream (yummy) before hitting the road and immediately finding Lois who had missed the turning for the SAG.   We cycled together for the rest of the day, chatting as we set about getting to mile 62.4 where we found the support vehicles and took the opportunity for another quick snack.   We left US 54E at this point by taking a left turn onto US 283N direct to Dodge City.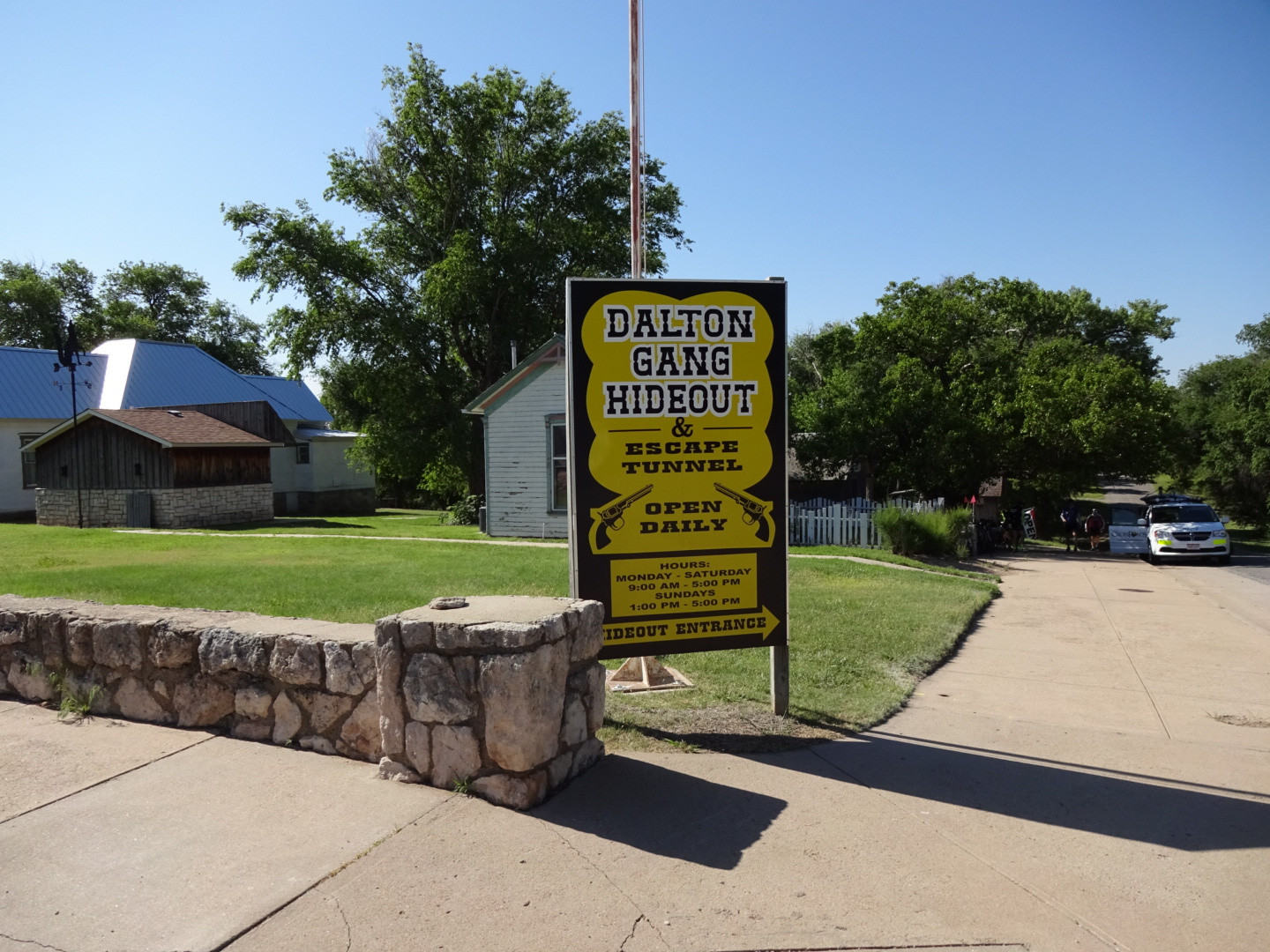 The wind had been very much in our favour again during the ride but heading north we were now faced with quite a strong cross wind coming from the west, further strengthened by the large trucks that constantly passed us on route requiring us to take corrective action as they passed by.   The last 20 miles were a bit of a slog but we rewarded ourselves with a visit to the local Dairy Queen where we found Mary (the bagel lady).  Another cold strawberry shake for me before heading to the Best Western Inn & Suites just a few hundred yards back along the road we had just ridden.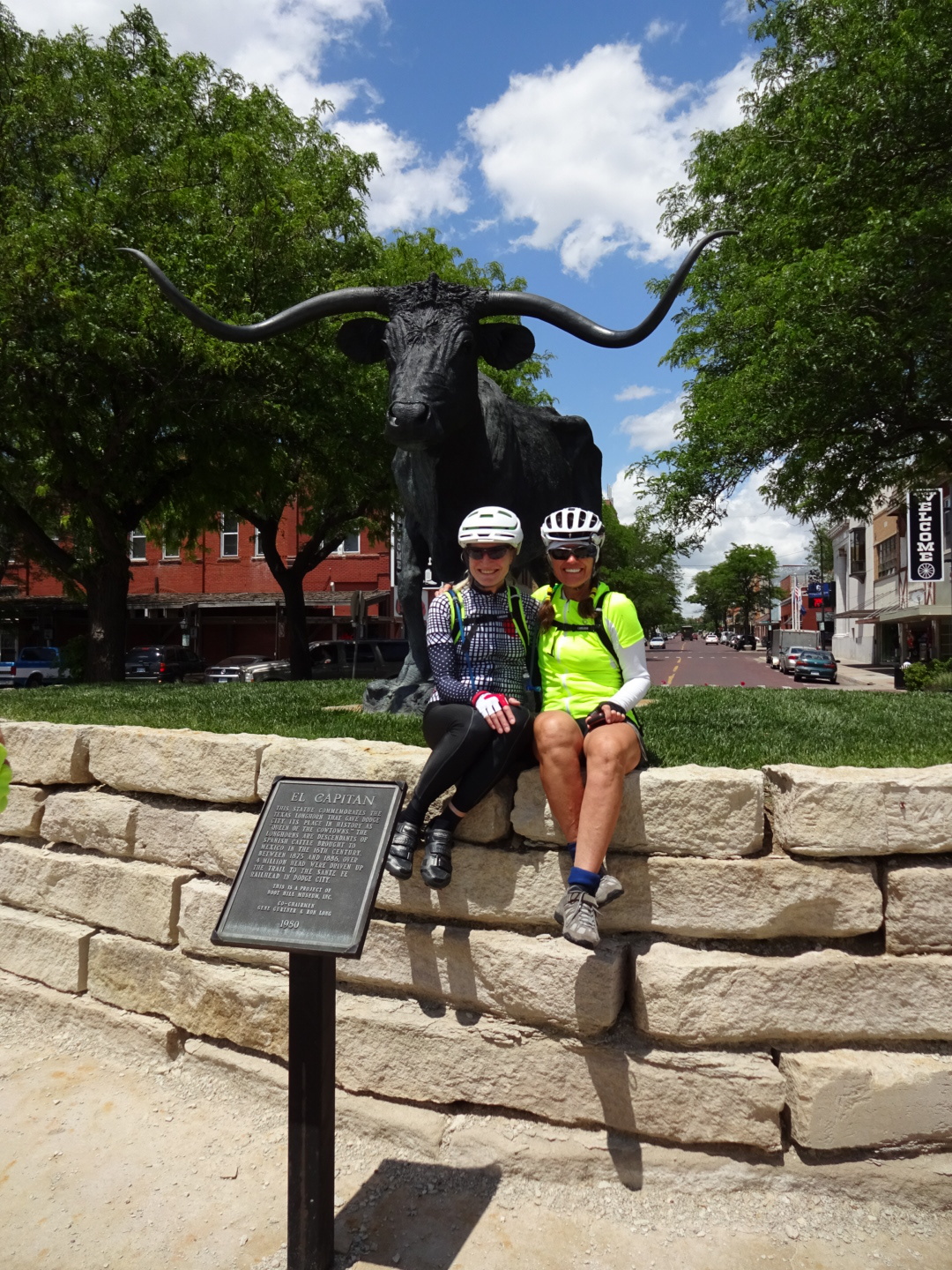 Dinner tonight was at El Charro Mexican restaurant before retiring for an early night as we had another 84 mile tomorrow.