Mileage – 84 miles
Another long day today in the saddle but I sensed it was going to be a fun day and how great it turned out.
it really was a struggle to get out of bed this morning but for once, I had a reasonably good nights sleep and made it to the start line at 07:15 with a few minutes to spare.  The sun was shining, the sky was cloudless and the forecast for the day was good with favourable winds.   We have been very lucky on tour, missing the inclement weather that is both in front and behind us and it has got to be known as cycling in the 'Tracy Bubble'.   Today would see the end of the 3rd week of tour and we were all now well versed in the daily routine which for me I had down to military precision.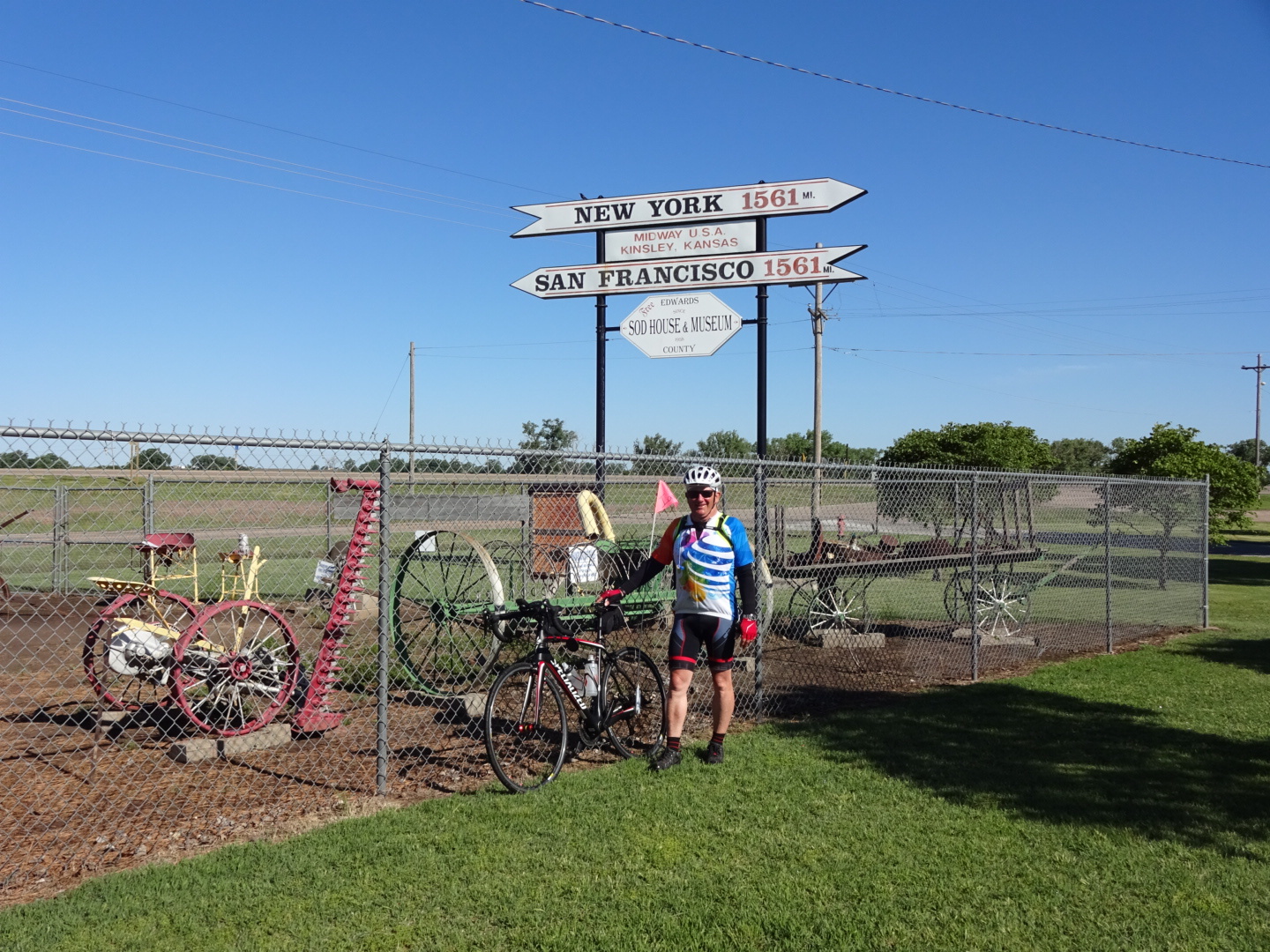 Turning right out of the hotel, I saw something that has been missing for the past couple of days – a hill, and my legs wondered what had hit them.   It was not a long hill, just enough to get the blood pumping first thing in the morning and 10 minutes later I was on the outskirts of Dodge City and heading towards Great Bend.  The road once again was straight and flat and the miles ticked by.  I was not in a hurry this morning and just enjoyed the opportunity to spin easily and move along at around 18 mph without any effort.
The first SAG was at mile 29.5 and we enjoyed fresh cake which was much appreciated.   SAG stops are a great time just to relax for a few minutes, sit down, chatter and generally enjoy the atmosphere of tour and some of the best photo opportunities present themselves during these stops. Shortly after the SAG at mile 36.8 we reached the small town of Midway, aptly named as it is the midway point between San Francisco and New York.   Although not quite the midway point on our journey it nevertheless provided another photo opportunity.
The next SAG was at mile 51.7 and the road was perfectly straight all the way.   I took the opportunity to amble along at my own pace, there was no real need to push hard today.  Reaching the final SAG of the day there was a very small church with a bell located at the side of the road.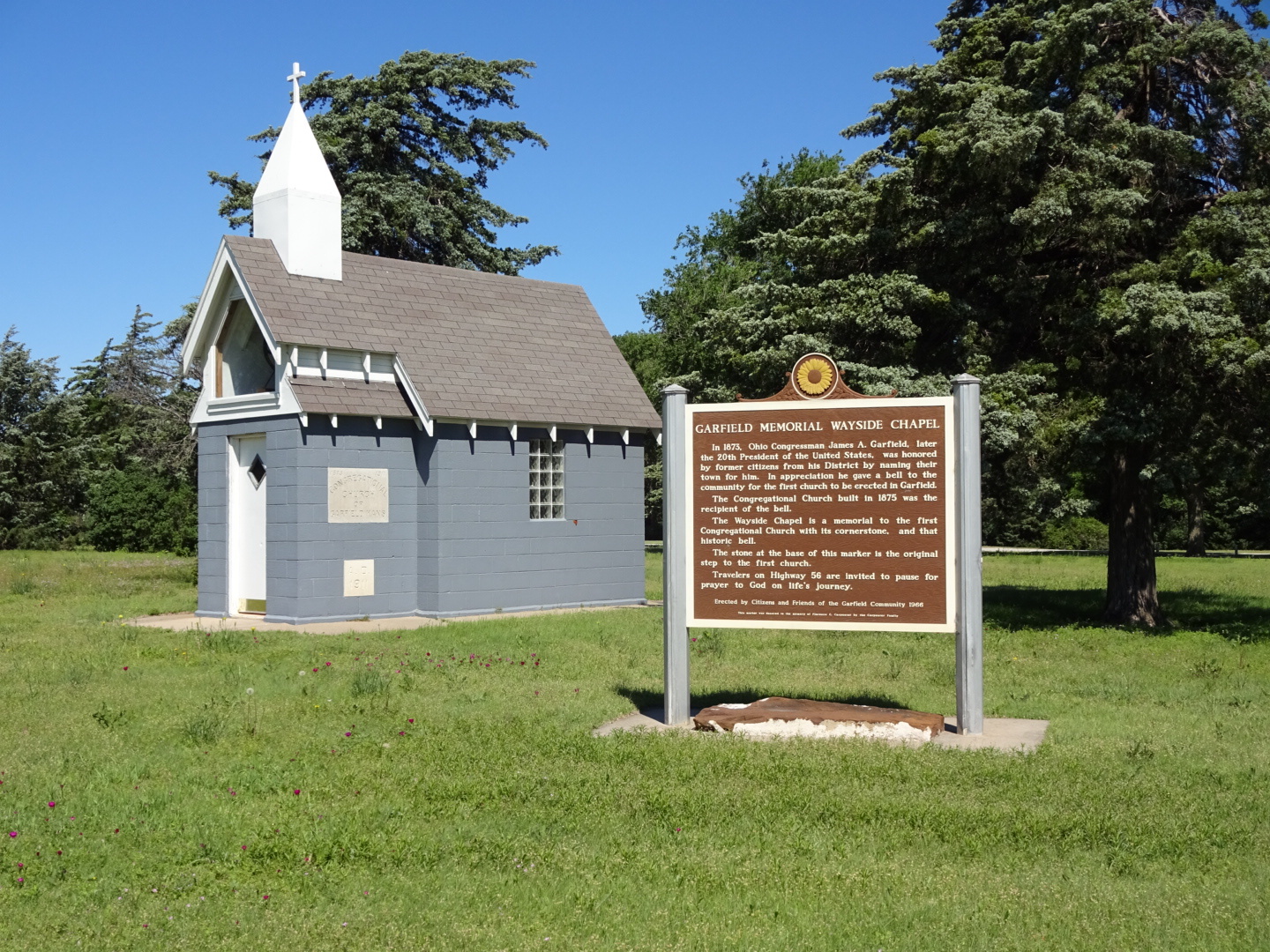 We had been recommended to take a small detour at mile 70.9 to visit Pawnee Rock, a small rocky outcrop that stood proud of the flat country sidearound, thus enabling you to see for miles and miles.  We spent a good 30 minutes enjoying the peace and tranquility and imagining the Cowboys in years gone by seeking out the buffalo herds below.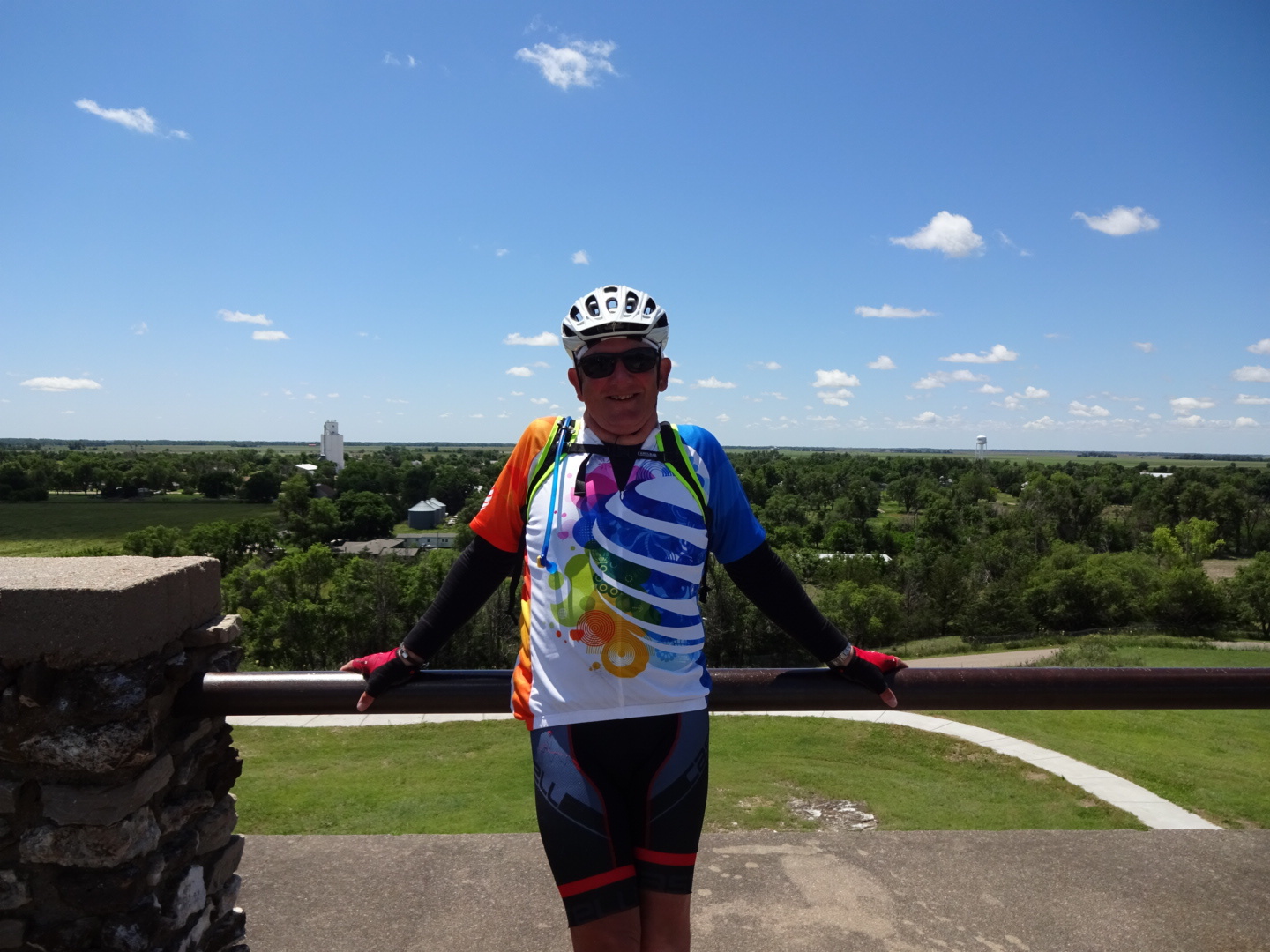 At the turning to Pawnee Rock there was an old antiques shop which we decided to visit before getting back on the main highway to Great Bend.  Inside we met the owner, Patricia, a 75 year old lady with a great character and sense of humour.   She told us that when she bought the place she arranged for the upstairs to be converted into living accommodation and one day the builders came down from upstairs to tell her they had found a coffin.  She went on to say how they then took her upstairs and opened the coffin only to find a skeleton inside.  Patricia couldn't decide what to do so she called her lawyer who did some research but could not find anything about the corpse.   She then told us that 'bones' as he was now known was at the back of the store and she asked her son to show us the coffin and skeleton.  Lois, Mary and I were in hysterics with the way that Patricia had recounted the story and we spent probably a good hour in the store chatting with Patricia and learning about her life.   This is one of the best things about tour, meeting genuine people who just want to talk to you about their life and their history.   We bade Patricia farewell only to find that Mary had a flat rear tyre so spent a further few minutes sorting this out before cycling the last 10 miles to Great Bend.   We chuckled to ourselves all the way as we recounted Patricia's story about the discovery of 'bones' and it made the last few miles pass very quickly.   Needless to say we were last home (again) but we had had a fun day, meeting a lovely lady.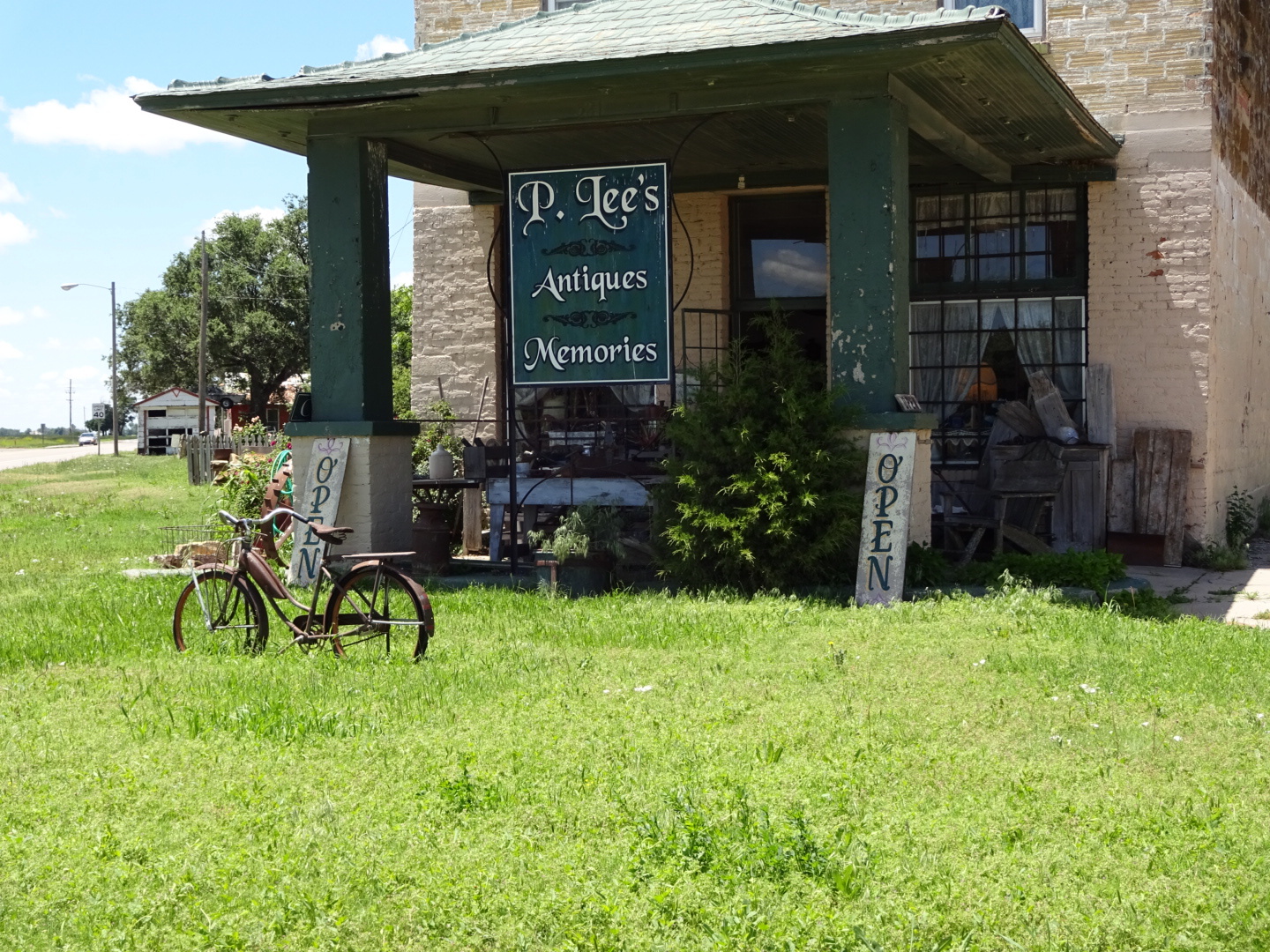 This evening, Lois, Mary and I were honoured guest at The Captain's Table where we were wined and dined by Tracy.  We spent a great couple of hours just chatting and recounting our stories and experiences to Tracy and it rounded off a perfect day.   The journey back to the hotel was another experience in itself but I'll not go into detail here…………!
And so ends week 3 of tour – it's been amazing, good cycling, good weather, great scenery, good hotels, good food, but above all that, the company and friendship of fellow riders has been exceptional.   We have had great fun together, sharing experiences and generally just enjoying one another's company.   CrossRoads staff have been amazing, always willing to do that extra little bit that turns a good experience into something special.   I know that week 4, which will see us pass the halfway point of our journey, will be just as good, if not better than the 3 weeks before.