Mileage – 64 miles
A short day today if you call 64 miles a short day.   However, that is the way we all seem to be thinking about the daily mileage – 100+ is a long day, 80 is average and 60 is short.  To be honest though, each morning is just a question of getting up and riding to the next destination, regardless of how far it might be.
Being a short day we had an extra hour in bed this morning and as we went through our normal preparations for the day ahead, the rain began to fall.  I don't mind cycling in the rain too much although with glasses it does make reading the sat nav a little difficult at times.   However, 5 miles out of Great Bend and the rain stopped and the skies cleared.  I was feeling exceptionally good this morning and with 31.7 miles to the only SAG of the day decided to go for it.  I hit the gas peddle and soon passed my fellow 07:15 starters before catching the 07:00 girl riders at Ellinwood.  The first 20 miles came up in just over the hour and I finally reached the SAG just as the team were finishing setting up.  It was at a Dairy Queen so as has become custom I grabbed a strawberry milk shape and sat outside waiting for the next riders to arrive.  It was probably 10 minutes before the pace line group arrived and we sat around for another 10 minutes just chatting and enjoying one another's company.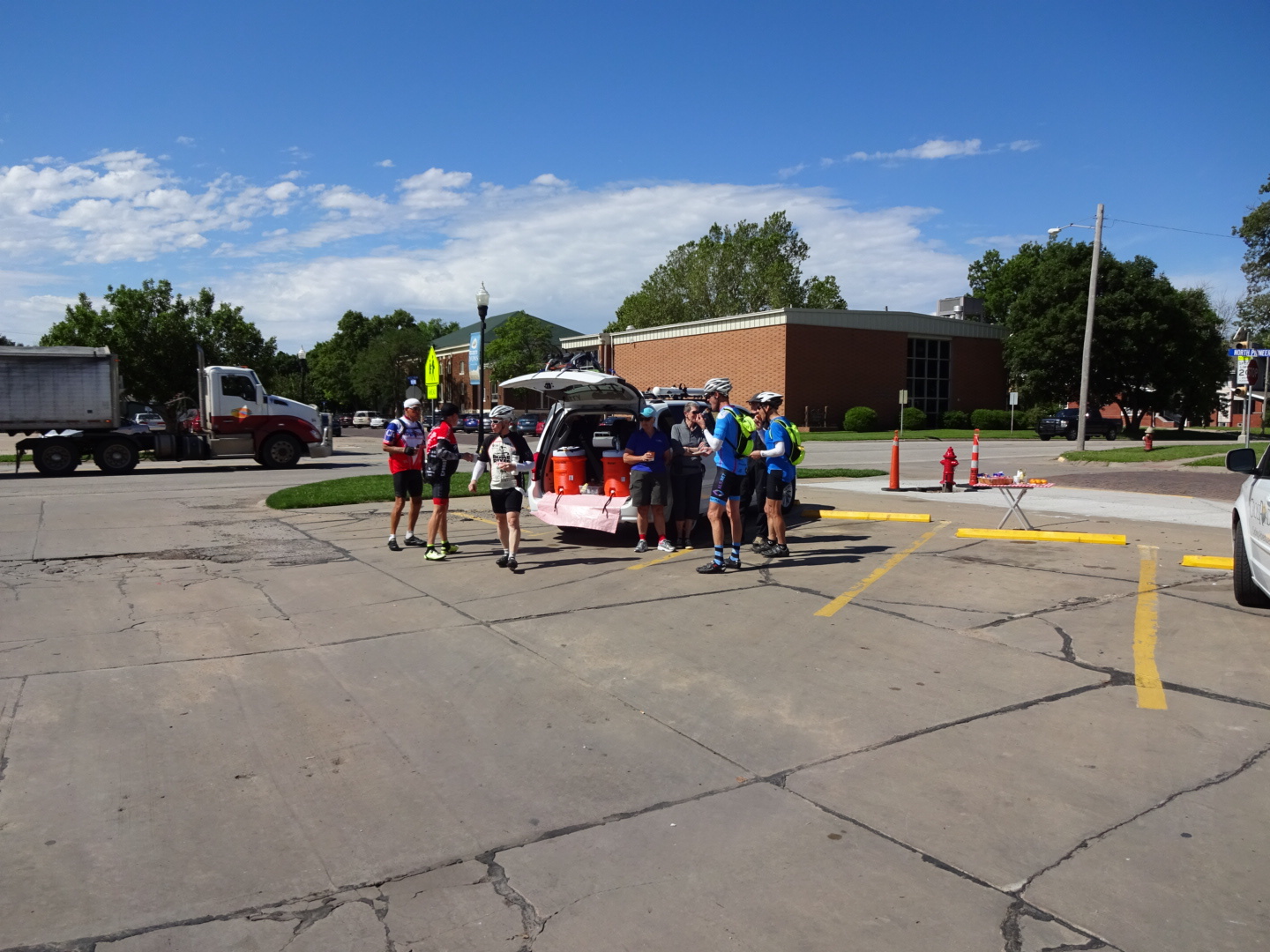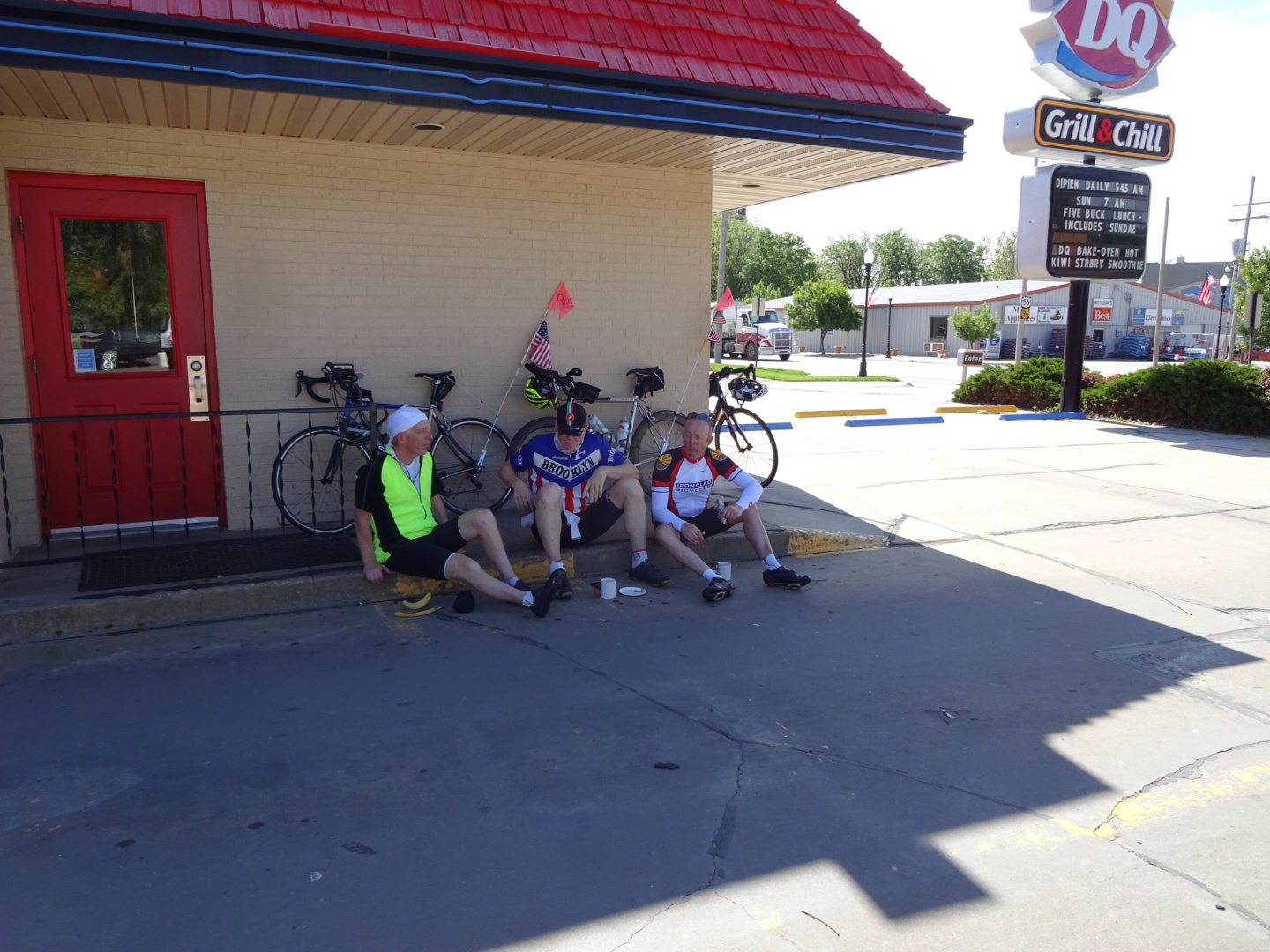 It was then on the bike again to ride the last 31.9 miles and by now the sun was out and it was getting very humid.  I decided that having hammered the first 30 I would take the next 30 relatively gently and with the heat and humidity rising it was probably a wise decision.   I eventually rolled into McPherson shortly after noon, found a group of riders at a gas station and bought a strawberry milk as a reward for my morning effort.   Then it was off to the local coffee shop for a 30 minute recovery.
Upon leaving the coffee shop the skies had darkened and there was definitely a storm brewing.  We hastily cycled the remaining couple of miles before signing into the Holiday Inn Express and then the thunder and lightning started.   It didn't last too long and as I write this, the skies have cleared again and the sun is once again shining.
With a 13:45 finish today I took the opportunity to do some laundry which means that rest day on Tuesday is basically freed up.  Tonight we will eat at Applebee's again and tomorrow is another short day that will roll us into Abilene and a well deserved break after 9 continuous days of cycling.
Today is also my friend Carole Pyms big ?0 birthday so, Happy Birthday Carole, I hope you have a great day – it's a great excuse for me to have a drink tonight!