Mileage – 105 miles
I knew within the first few miles that today was going to be a tough day and I was not wrong.   Being a long day I had a slightly earlier start, rolling out from the hotel at 07:00 and leaving with Lois who has become my cycling buddy over the last week or so.   We both tend to cycle at the same speed, she is slightly quicker over the flat and I can climb slightly quicker so we tend to amble along quite nicely together.  However, for the first few miles which were relatively flat I found it hard going, my legs ached and it was a struggle to keep up with Lois.  I stopped and checked my rear wheel and found the back brake was rubbing against the rim and once I had made the adjustment things got a lot easier!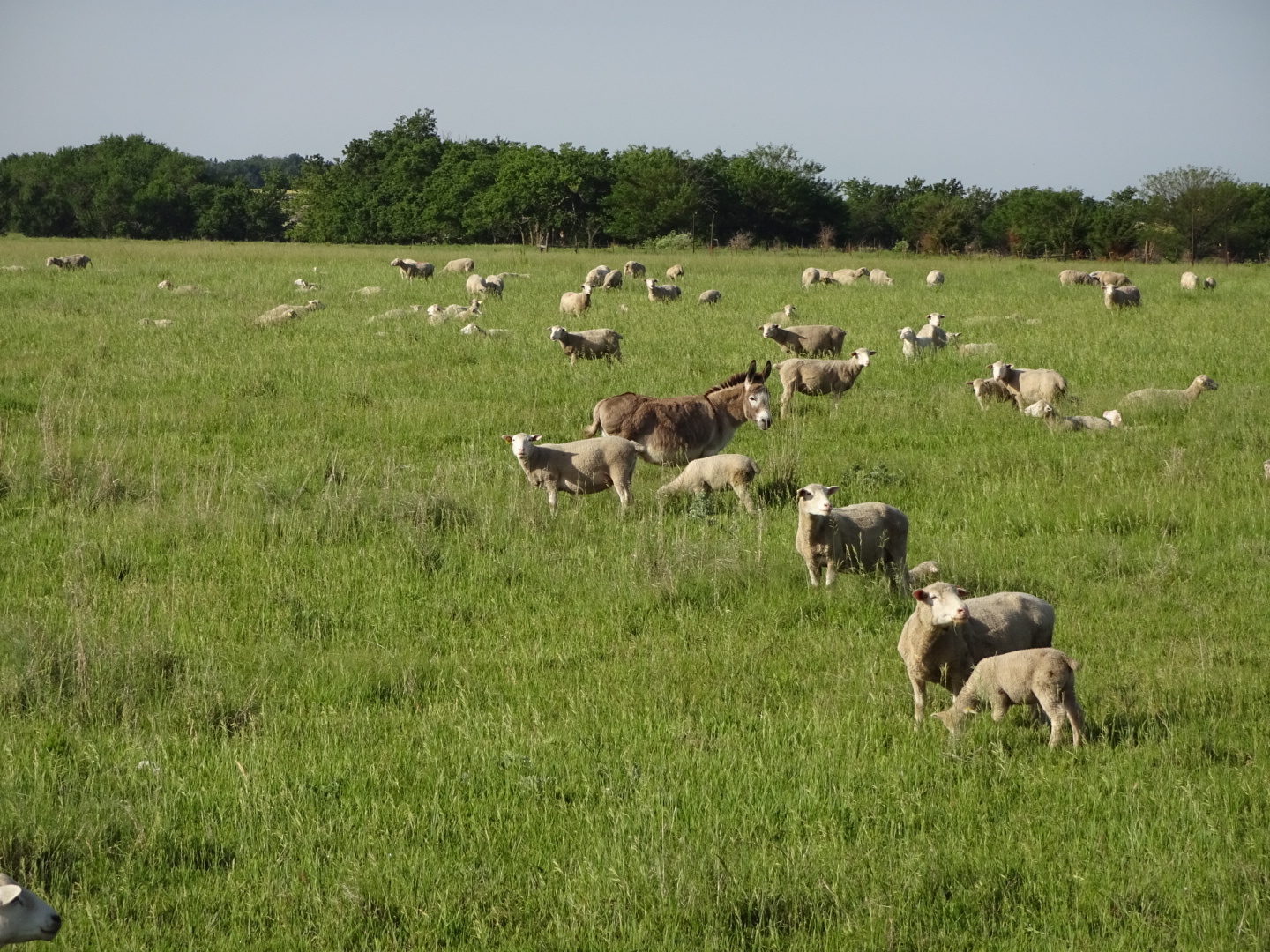 After an initial flat section out of Abilene we hit the rollers which were to stay with us most of the day.  We also hit the headwind which made it even more difficult and no matter which way we turned the wind appeared to be against us.   Nevertheless, we soldiered on and made it to the first SAG in reasonable time.   The first SAG was at mile 31.7 and was particularly significant because it marked the official half way point of our journey.  We took photographs and generally hung around a little longer to savour the atmosphere and our victory in making it to the halfway point.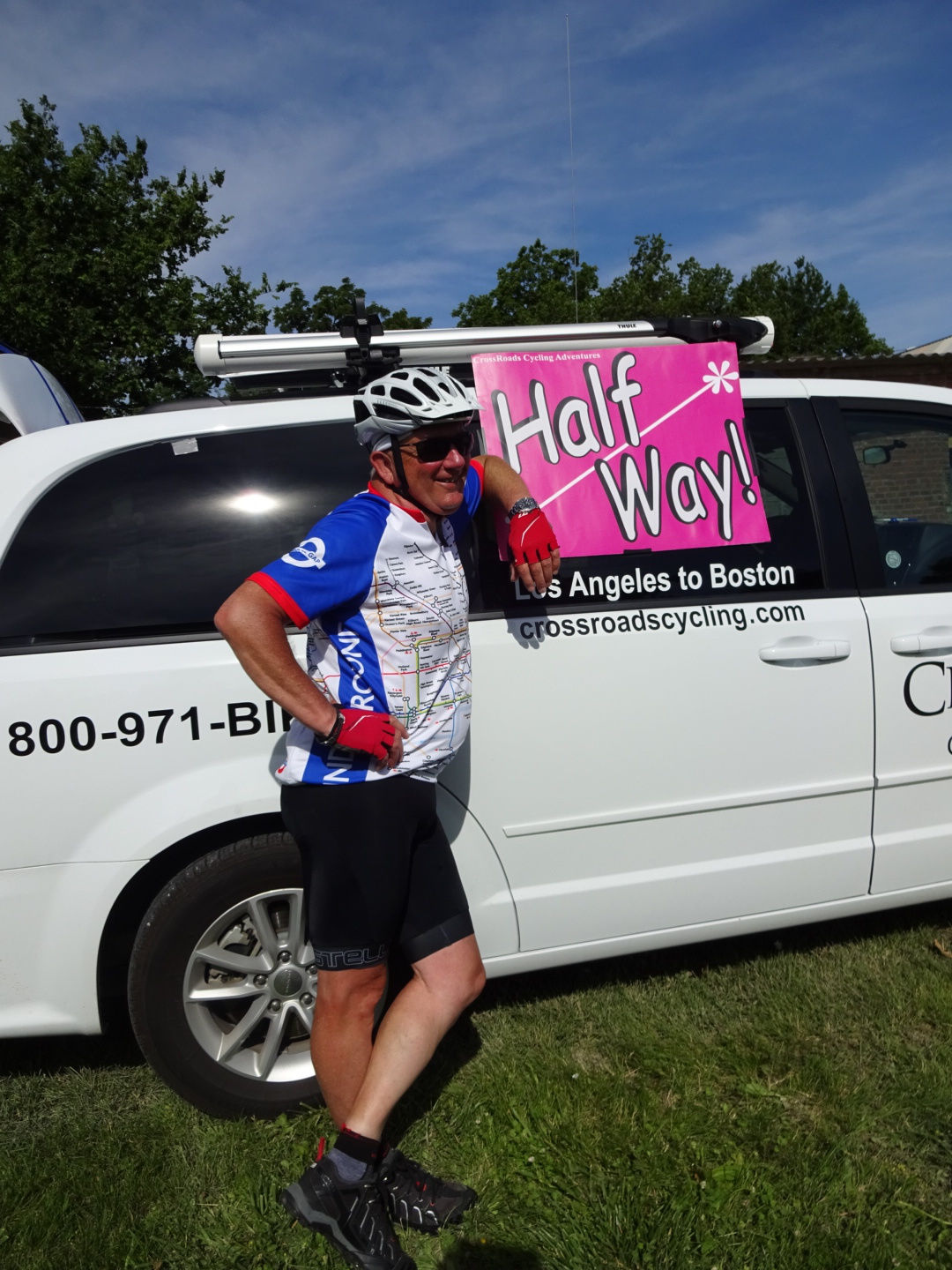 The best way I find to handle the long days of riding is to break them down into more manageable segments.   Today was quite easy to do – 35 miles to first SAG, 35 miles to second SAG, 20 miles to the pie shop and a final 15 miles to the hotel.   However with the wind and the rolling terrain each sector was a slog but nevertheless we managed to keep a reasonable pace going and made it to the second SAG with a couple of other riders.
We had been told about the great pie shop at mile 91.7 and so we were looking forward to a stop to savour the taste of some good old American pie cuisine – we were not disappointed.   I had a massive slice of apple pie with ice cream washed down with a chocolate milk – it was delicious.   The great thing about riding all day is that you burn a lot of calories and do not need to worry about counting your calorie input.  Yesterday I weighed myself and found that I had lost 8lbs so far on tour, so knew that I had plenty of leeway to increase my calorie intake.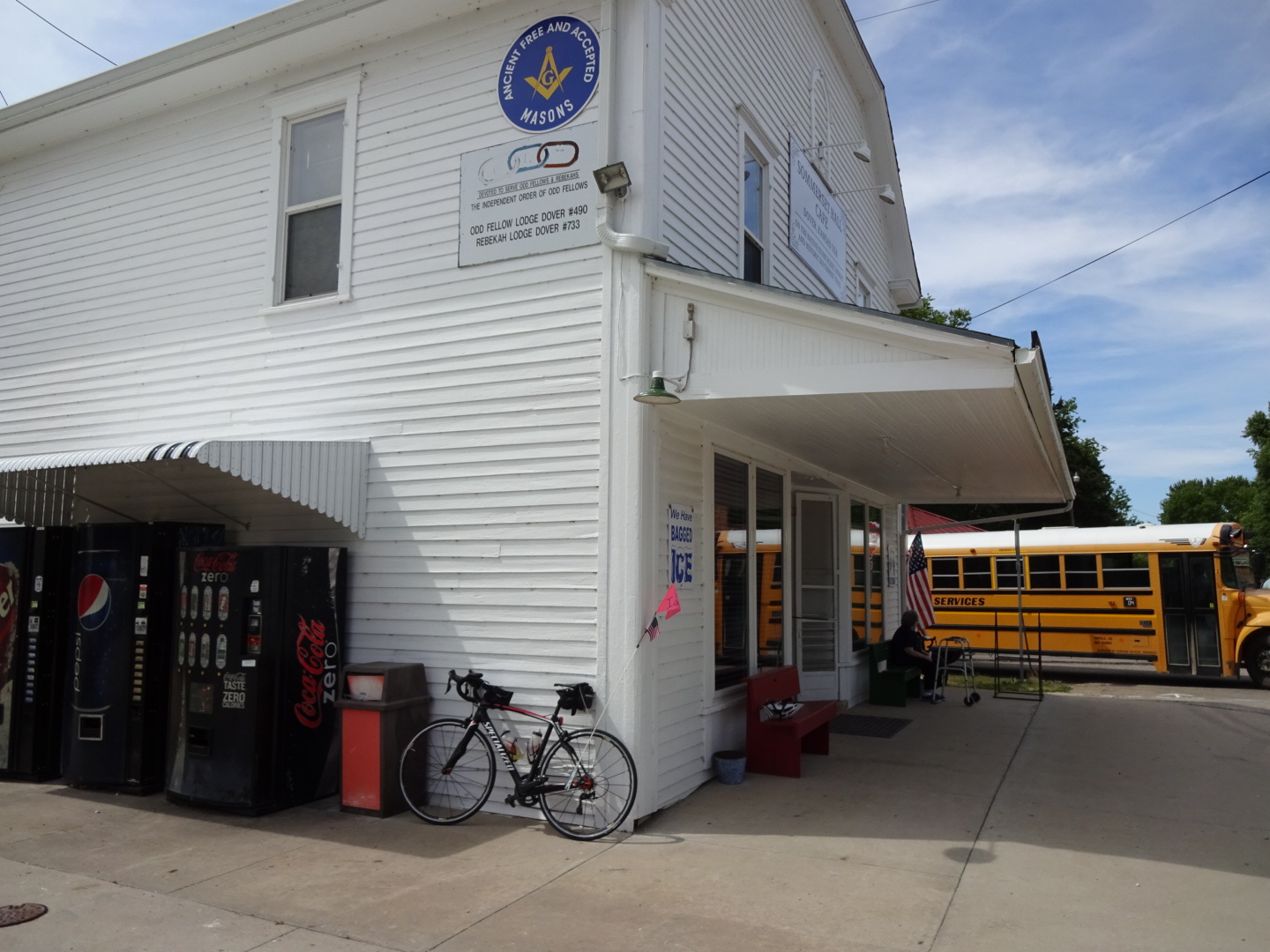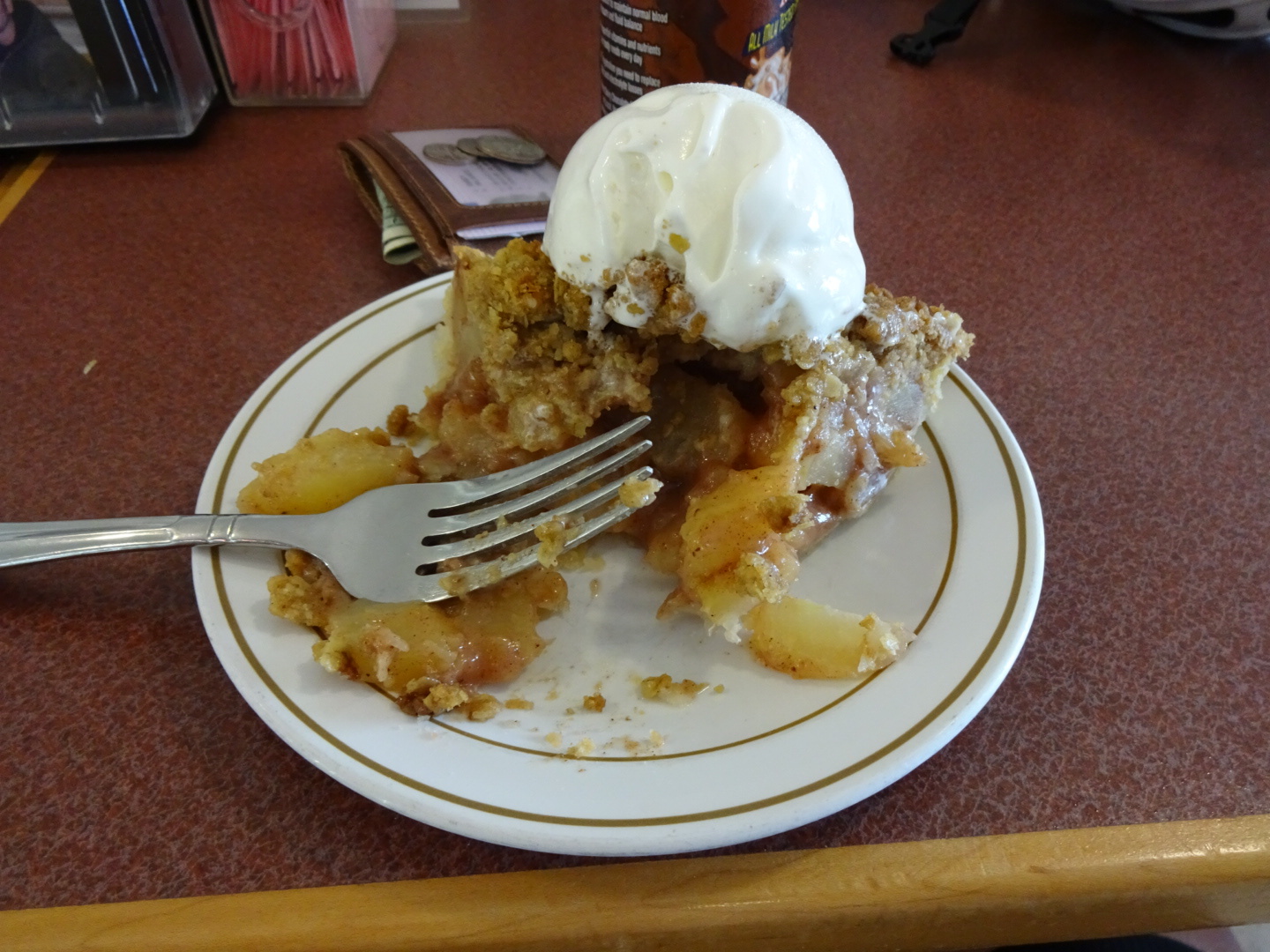 The last 15 miles were quite pleasant along a newly surfaced road which was not yet officially opened but we were given permission to ride it rather than taking the detour route.  On arriving at the hotel in Topeka we were met by Mack who advised us that there had been a corporate error with the reservation and that we were being upgraded to a much better hotel.   The only problem was that the hotel was 25 miles away and that we were going to bussed there by the hotel.   Not quite the thing we wanted to hear at the end of a 105 mile ride but nevertheless after consuming a complimentary beer we boarded the shuttle and eventually made it to the Springhill Suites, Lawrence by around 18:45.
Further beers and pizza tonight before an early night as we have to travel back to Topeka in the morning to collect our bikes and another long day in the saddle.