Mileage – 90 miles
Today was going to be one of those 'special' days for a number of reasons.  Firstly, this was our last full day of tour and with 90 miles to ride and 5,000'+ of climbing it was going to be a tough day. Secondly, we were crossing 2 statelines, New Hampshire and Massachusetts and would finish within touching distance of our final destination, Boston.  And finally, today I would meet Sarah and Ben somewhere on the road, the first time I had seen them for nearly 2 months.
There was a strange atmosphere this morning as we signed on for today's ride, everyone was a little quieter than usual, maybe all reflecting the fact that the tour was drawing to a close and that we would all soon be returning to our normal lives.  Nevertheless, sign on we did and set forth for our final full day in the saddle.  After retracing our previous day's ride back through the town of Brattleboro we crossed over an old iron bridge and immediately came across our first state line crossing of the day, moving from Vermont into New Hampshire at mile 2.4.  Chris and I sprinkled, took a few photo's before starting to climb our way towards the first SAG at mile 34.9.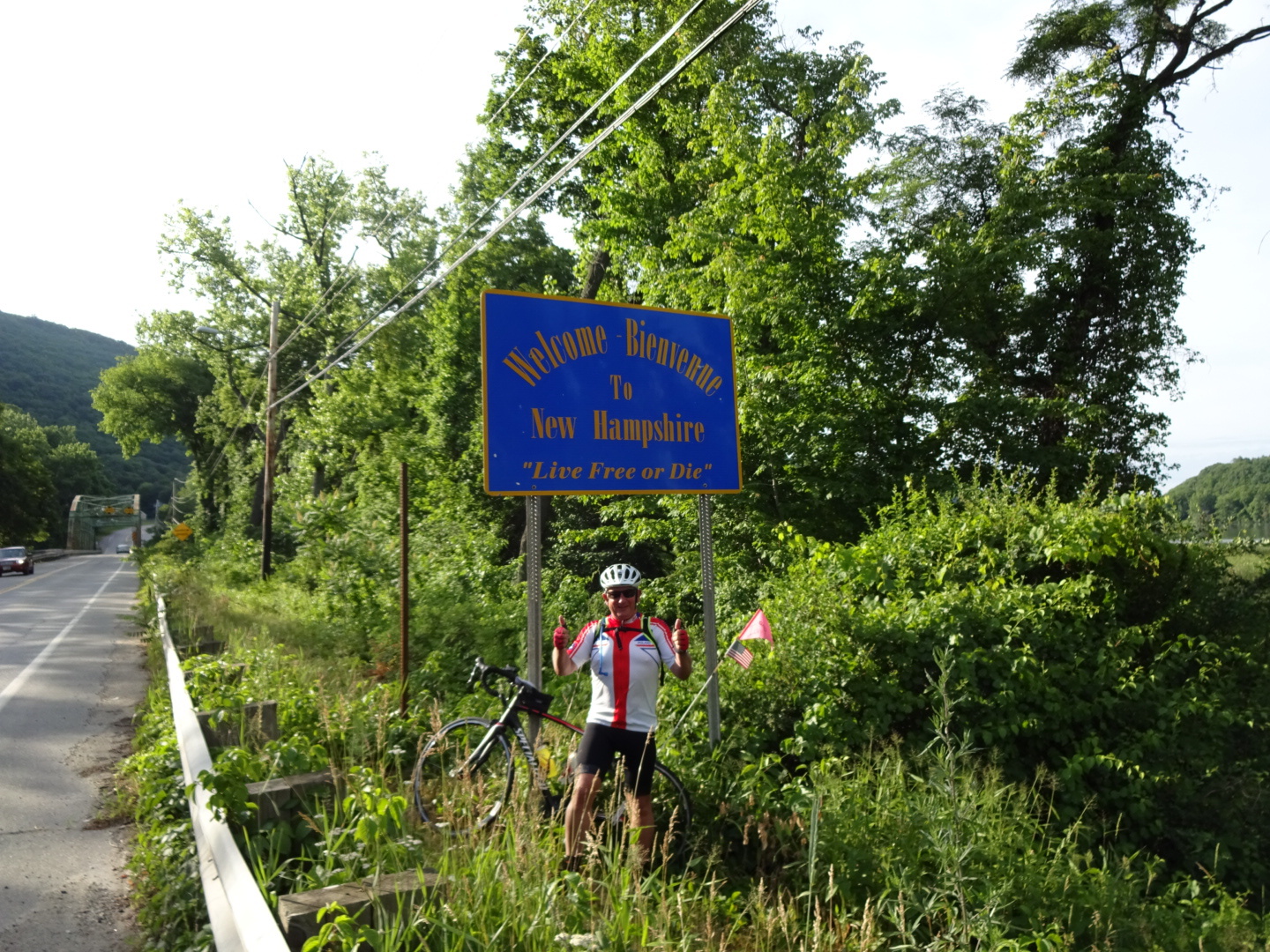 As I crested a hill just about a mile short of the SAG, I saw in the distance a flag attached to the rear of a vehicle and as I got closer I realised it was the Union Jack.  As I got closer I could see Sarah and Ben waiting for me surrounded by several of the Crossroads support team who had found Sarah and Ben at the side of the road and had wanted to be there when I arrived.  It was an emotional reunion and I confess I could not hold back my tears of joy.  We took several photos before moving onto the SAG just down the road where I introduced Sarah and Ben to all of the riders as they arrived.
After an extended stay at the first SAG we left and just 6.9 miles further down the road we crossed our final state line and moved into Massachusetts.  Again, we sprinkled, took photo's and stayed here a little longer than normal, happy that we had all finally made it to the final state of Massachusetts.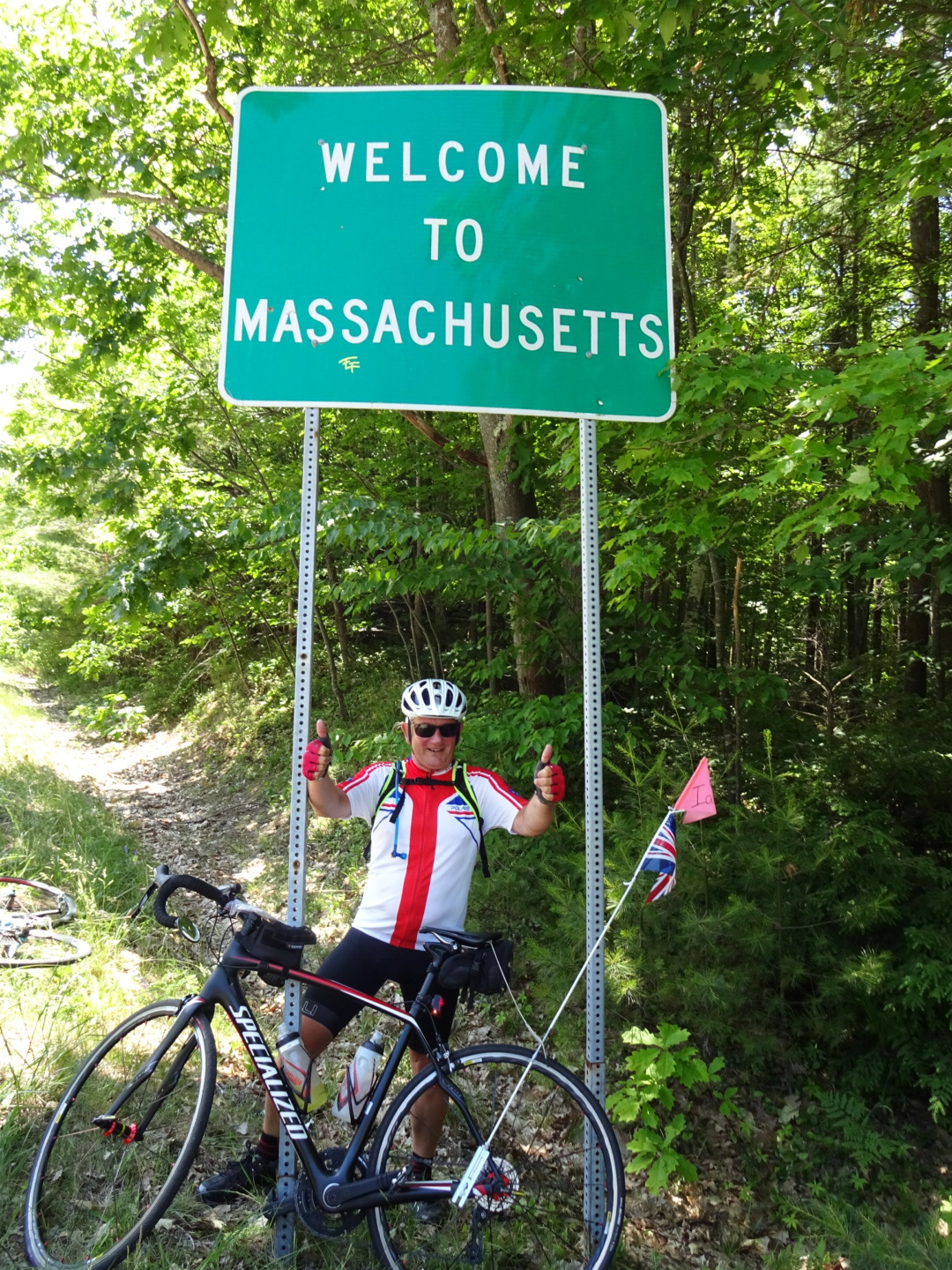 Leaving the state line we headed on to our final SAG of tour where Lois and I found, Mac, Sarah and Ben waiting for us.  It was again quite  an emotional to think that there would be no more SAG stops. We enjoyed the company and then set off for the final 30 miles which tested our navigational skills to the limits.  The route into Burlington on the outskirts of Boston was carefully designed to keep us off of the very busy city roads but involved nearly 2 pages of cue sheet directions.  We navigated our way through country lanes and very plush housing areas before finally reaching the Hilton Garden hotel and the end of a very long and emotional day.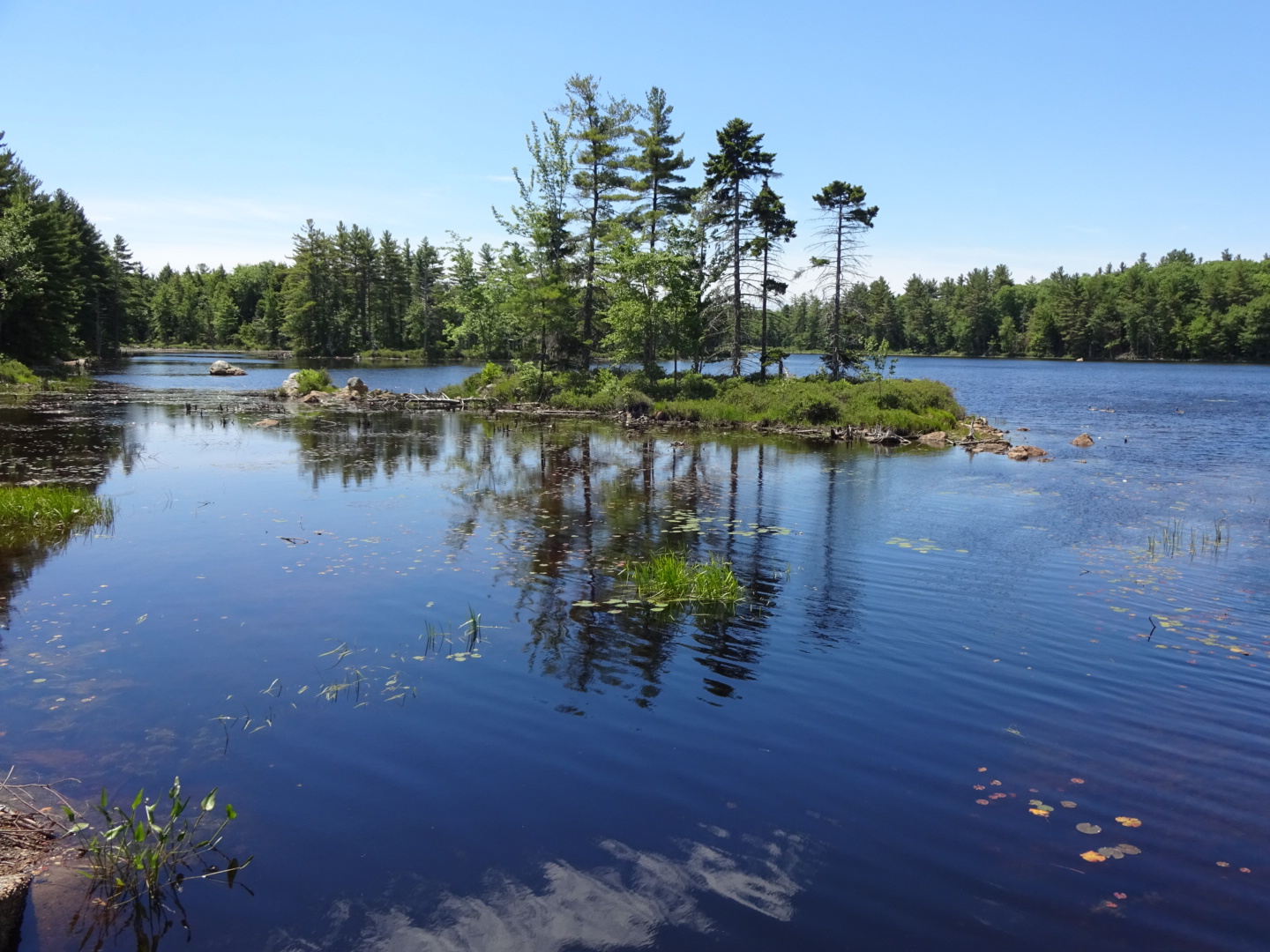 Dinner tonight was held at the hotel and afterwards each rider was invited to share their thoughts and special memories of the tour.  I confess that once again emotions got the better of me together with one or two others as we recounted to family and friends the journey that we had experienced over the past seven weeks.  It was however a great evening and tomorrow would see us ride the final 17 miles to Revere Beach where we would dip our wheels in the Atalntic Ocean.