Mileage – 70 Miles
We started today's ride by retracing our steps for yesterday's arrival into Poughkeepsie.  After just under 1 mile we entered a Walkway which took us directly over the Hudson River.  This was quite a spectacular walkway, newly build I think, and was well laid out for both pedestrians and cyclist.  I stopped a couple of times to take some photographs before continuing along a dedicated trail that followed the path of an old railway line for several miles before exiting at the far end of the trail into a car park.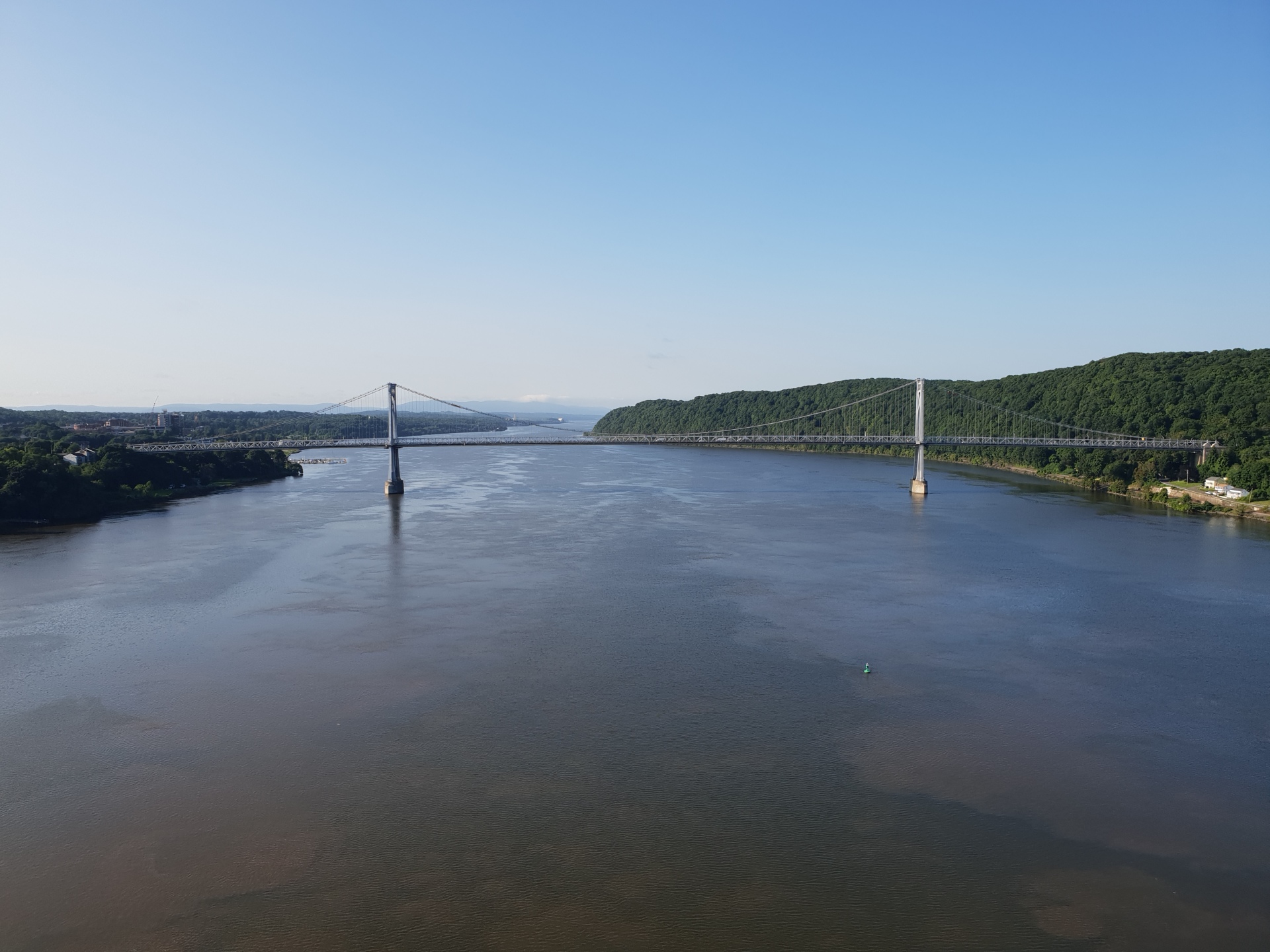 First SAG of the day was at mile 21.7 at a place called Bruynswyck Inn.  The owners were not around but love cyclist so had left their property open so that we could use the facilities.  People in the US seem to have a different outlook on cyclist compared to the UK and this is specially so on the roads where they are very courteous to us as road users.  So far I have not felt threatened in anyway unlike the risks that are taken when cycling on the roads back in the UK.
After the SAG the roads were what are described as rolling, short sharp climbs followed by short sharp descents, pleasing to ride but they eventually take their toll on your legs.  For most of the day I rode by myself, something I enjoy because I can travel at my own pace, stop when I like and just have time to look around and enjoy the countryside.  Shortly before the second SAG I took a wrong turning but my GPS immediately kicked in and soon had me back on track.
It was now getting to be very warm so I didn't hang around long knowing that we still had about 25 miles left to ride.  The final few miles seemed to drag but eventually arrived at Matamoras where we crossed the Delaware river and entered the state of Pensylvania.  A few lefts and rights and we were at the Hampton Inn, a long, hot day but enjoyable none the less.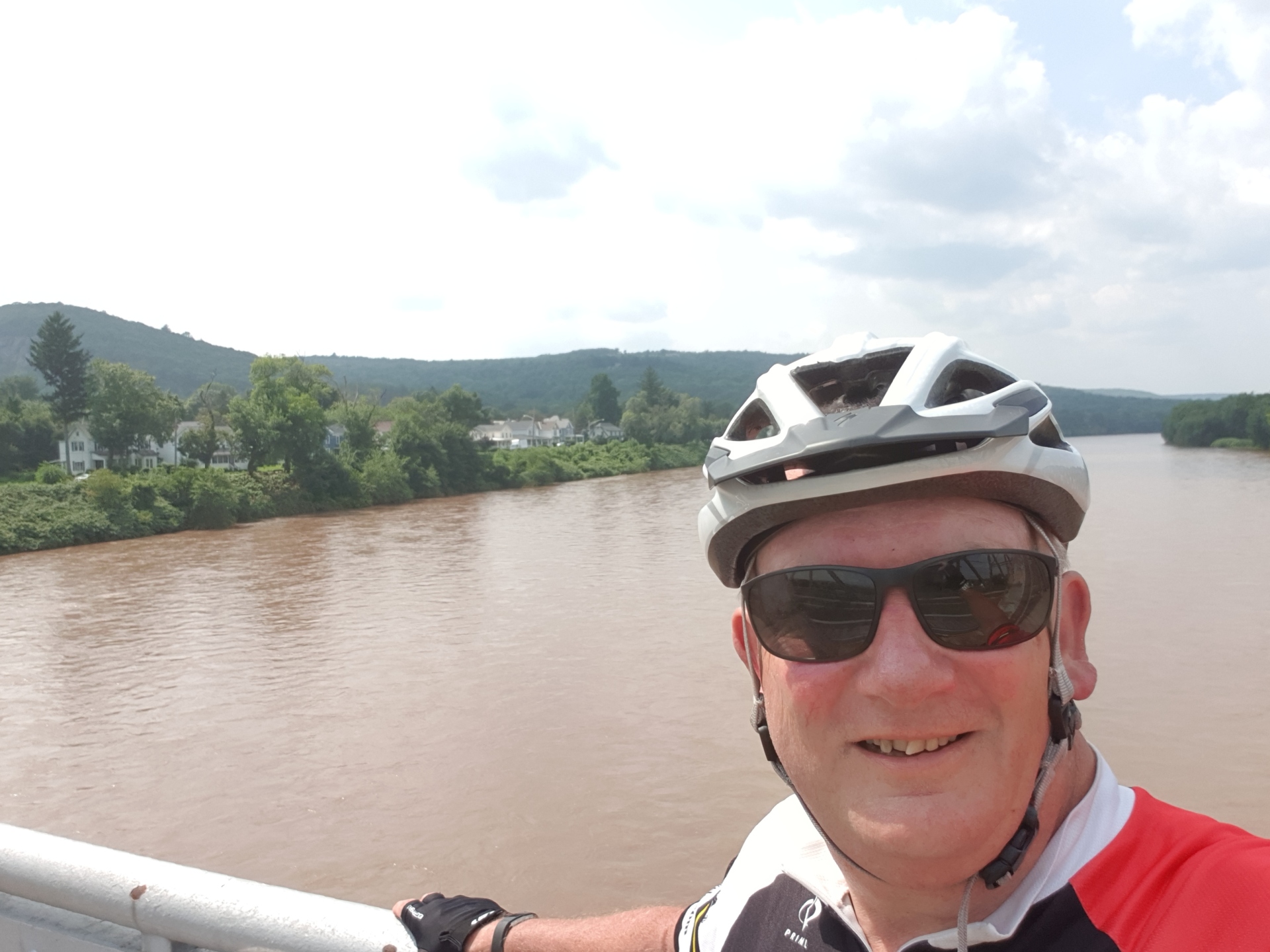 Diner tonight was at Perkins where we were firnished with gift cards to cover our meals.  The WiFi facilities at the hotel were very poor, hence the reason for the delay in posting this blog update.