Mileage – 71.0
This is day 6 of tour and my body is telling me I have done some serious exercise since we set out from Portsmouth NH last Sunday.  My butt is also beginning to complain a little but nowhere as near as bad as it did when I cycled cross country in 2016.  I guess I now have the ability to recognise the early symptoms and address them accordingly.
As I write this sat in my hotel room we are currently experiencing an electrical storm here in Pottsdown with the sky well lit, very loud claps of thunder and it's raining heavily.  Hopefully this will clear the air a little as today has been unbearingly humid.
We set off from Easton at 07:30 this morning, retracing the route that we had come in on the previous day.  One of the local riders, Arnie with whom I had the pleasure of having dinner with last night, led our group to the first SAG. The first challenge of the day came at mile 5.2, a right turn off of 678S and straight into a testing climb.  I found myself riding solo again but I'm ok with that because I can cycle at my own pace and I knew from previous day's experiences that I would soon hook up with other riders.  The ride to the first SAG followed the path of the Delaware river and was generally a very pleasant ride.
I stopped briefly at the first SAG, purchased a Frappacino from the local store and headed on my way. Once again we had to walk our bikes across the bridge that took us over the Delaware for the umpteenth time on this tour and again into the state of Pennsylvania.  A mile down the road we hit a real tester of a hill, a mile in length with inclines around 15% – I only had to stop once to admire the view before the road continued rolling along.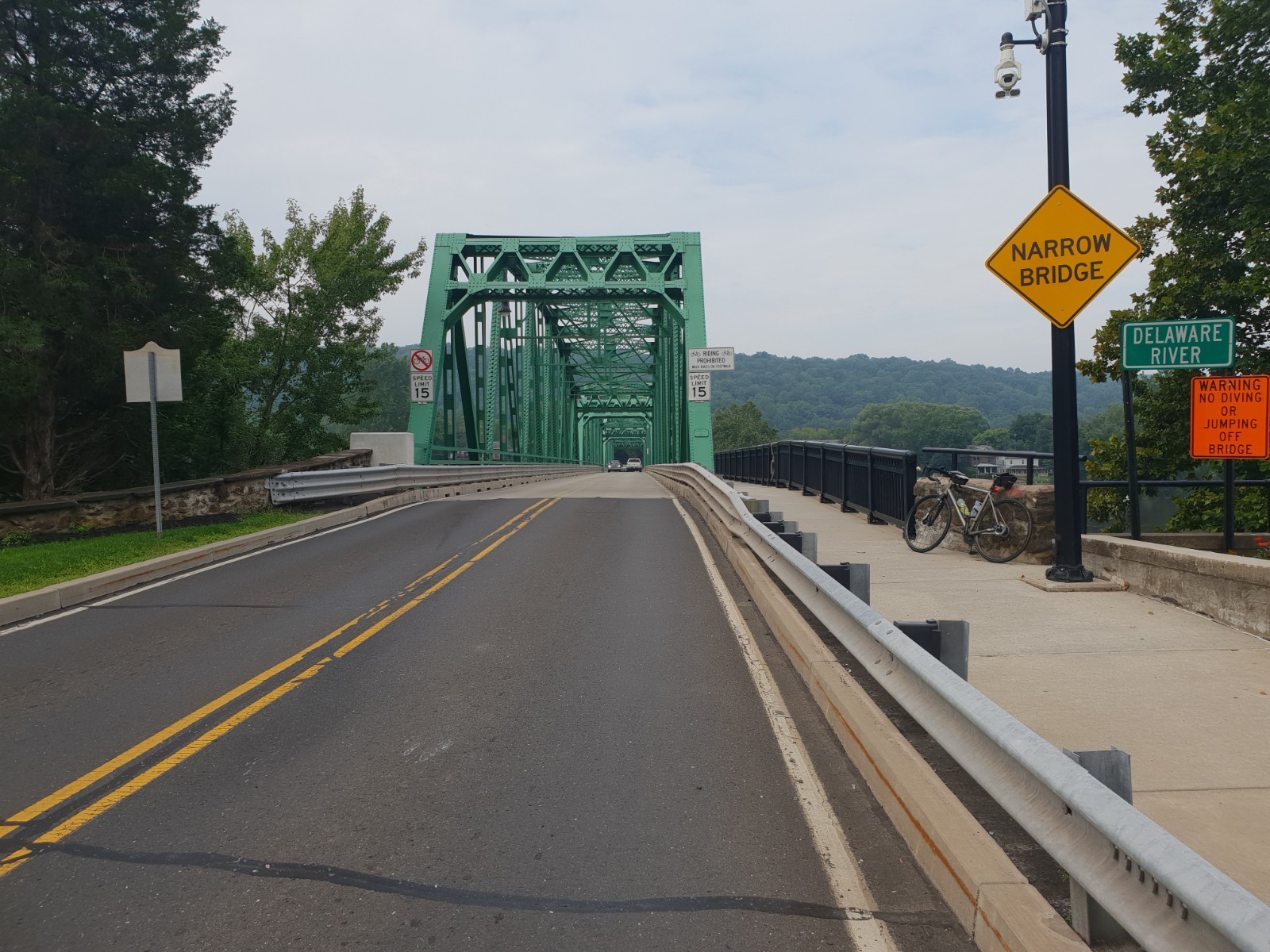 I knew that today was going to be a little bit special because my old cross country friend, Sabine had arranged to meet me somewhere on the ride.  Sure enough just before the second SAG I spotted her coming towards me and it was great to see her again and ride the remainder of the day with her.  We made a swift stop at the second SAG before heading to Pottstown. It's nice to have someone to chat to, it makes the miles go by very quickly.  We briefly stopped at a bike store in Skippack before heading for the hotel.  There were a couple of short, sharp inclines but we made it to the outskirts where we stopped for a nice refreshing mango ice.
​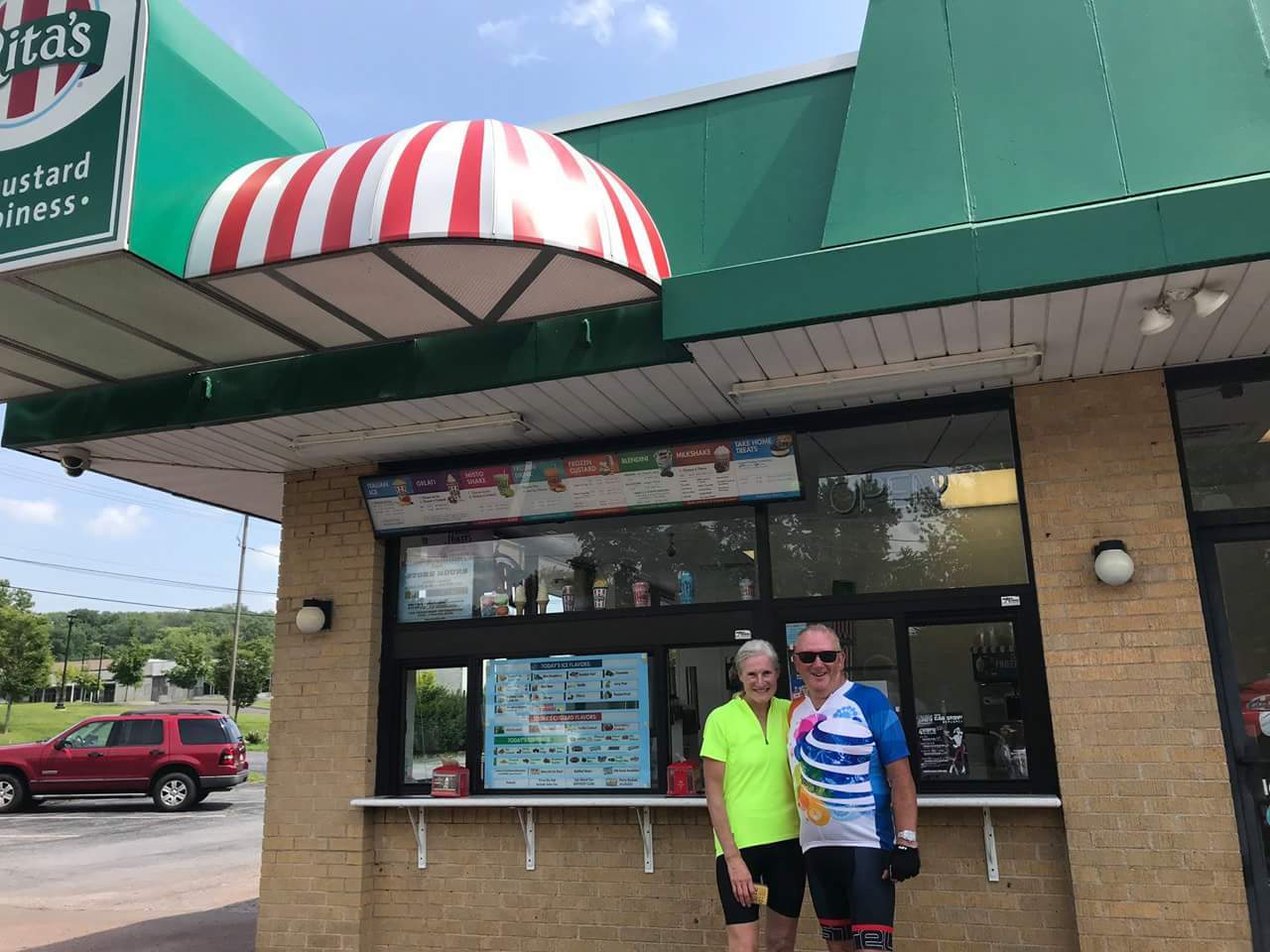 At the hotel, Sabine, Wayne and I decided to go and grab some late lunch so with the luxury of Sabine's car we headed into town and found a nice little grill bar.  Sabine then dropped us off back at the hotel in time for our daily RAP.  It was great to see Sabine again and recollect our adventure together in 2016 – thank you Sabine for joining me on today's ride.
Dinner tonight was at the Ice House which served delicious steak sandwiches.