There is nothing like waking up on tour and knowing that today is rest day and you don't have to get on your bike. Having done all my laundry late last night I treated myself to a little well deserved lie in this morning before getting up and trying to work out how to erect the ironing board and do a little ironing.  Some of the ironing boards defeat me, I can generally get them set up but folding them down again afterwards is a major art. Nevertheless with some swearing and brute force I did eventually manage to get it all folded away.
Today I had the great pleasure of meeting the 4th member of our 2016 Cross Country group, Mary who lives just a few miles from where we were staying in central Washington. It was great to see her again and we spent a couple of hours over breakfast generally chatting and hearing about one another's cycling adventures.  Hopefully Mary will be cycling with us tomorrow down to Fredericksburg and I am really looking forward to that.  I think I might have already said somewhere previously in this blog but the friendships we made on our 2016 tour are amazing and people are travelling long distances to ride just a couple of hours with me and I am truly grateful for your friendship and support.
I spent the rest of the morning walking into the centre of Washington to see the White House and several of the memorial parks dedicated to the World War II and Vietnam soldiers who lost their lives during these conflicts. I also came across a group of Eagle Scouts who had just completed a cycle ride across America from Seattle, Washington to Mays Beach in New Jersey, a distance of 4,100 miles on 60 days.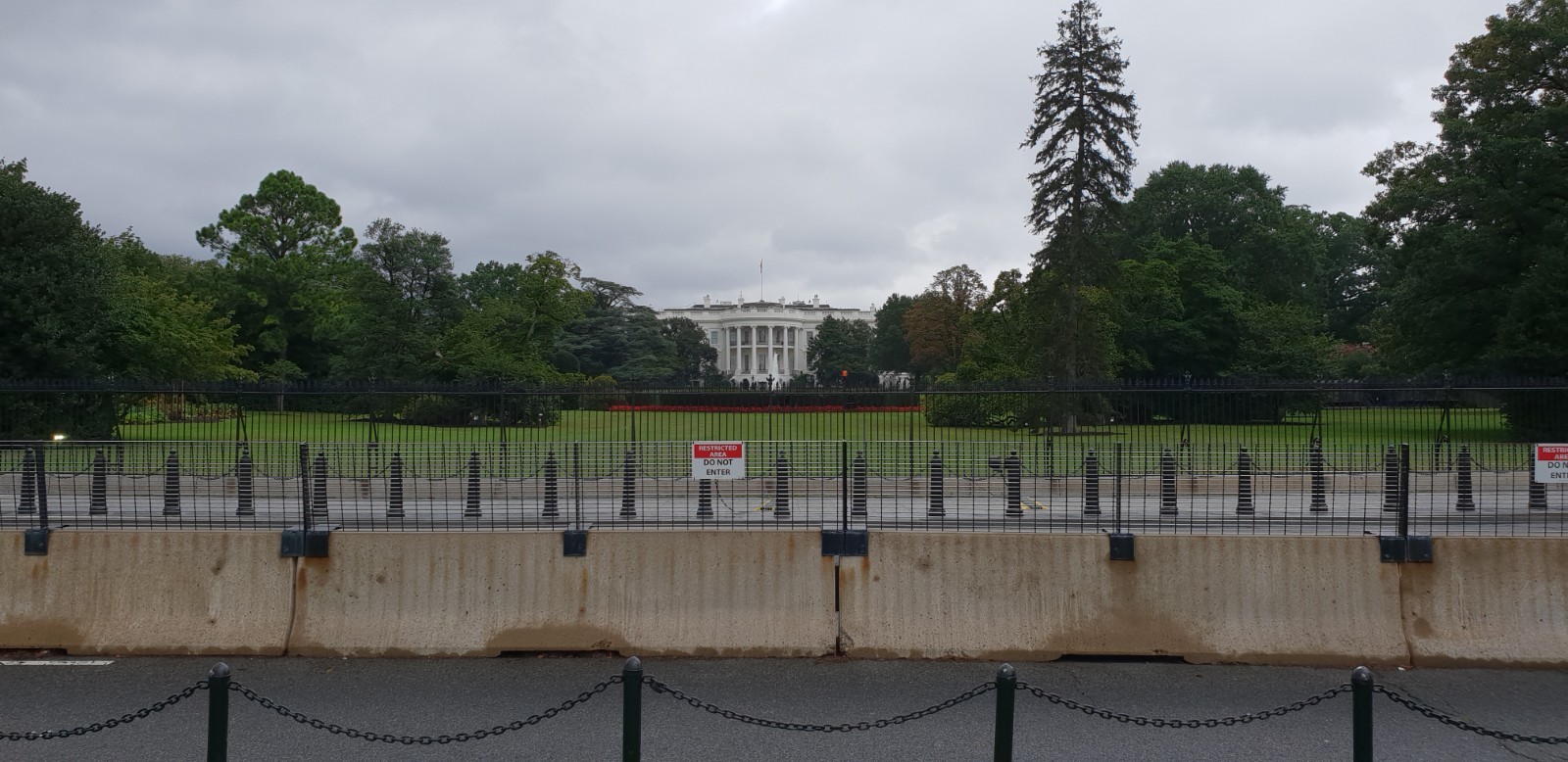 Returning to the hotel I got caught in a thunder and lightning storm so took shelter in a small cafe where I decided to have a bite to eat. I sat there for the best part of an hour hoping that the rain would stop but decided in the end to make a dash for the hotel a mere 200m away – I got soaked!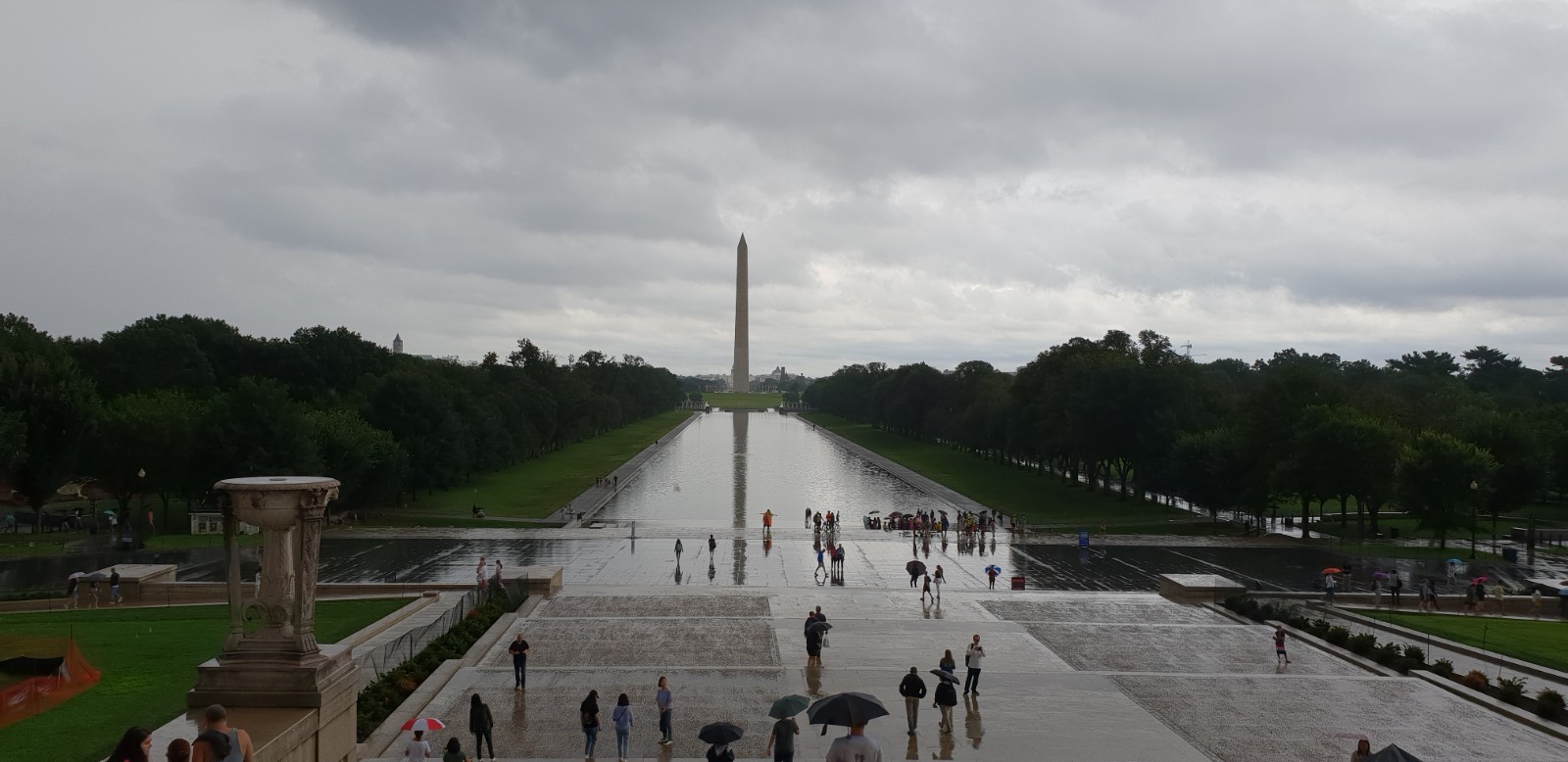 Tonight I went ringing at the Cathedral here in Washington.  My plan was to order myself an Uber given that Ben rates them highly. I guess I should have set my account up before I got here because I got into a vicious circle with trying to get my credit card authorised for payment. In the end I gave up and just hailed a cab which probably worked out the same price as an Uber anyway – lesson learned. Practise was well attended and I was made to feel very welcome.  Being high on a hill and overlooking Washington we had an amazing view of an electrical storm as it passed over – both sheet and fork lightening.  The Ringing Master kindly gave me a lift back to my hotel otherwise I would have got soaked again. Tomorrow we set off on stage 2 of our tour and with the hills behind us, good weather forecasted then the next section to Myrtle Beach in South Carolina should be amazing.