Mileage – 91.4 miles.
Today was going to be a long day, but with the hills now behind us I was confident that is was also going to be a good riding day and I wasn't disappointed.
We loaded at 07:30 as usual in cool but sunny conditions and set of from Mechanicsville, heading south towards Emporia. The terrain now was gently rolling and whilst the group soon left me in their wake I cycled along at my own comfortable speed taking in the countryside and just enjoying being on the road. The first highlight of the day was at mile 11.3 which was the recognised halfway point of our trip. We assembled for a group photo and then individual photographs to mark this special point in our journey together.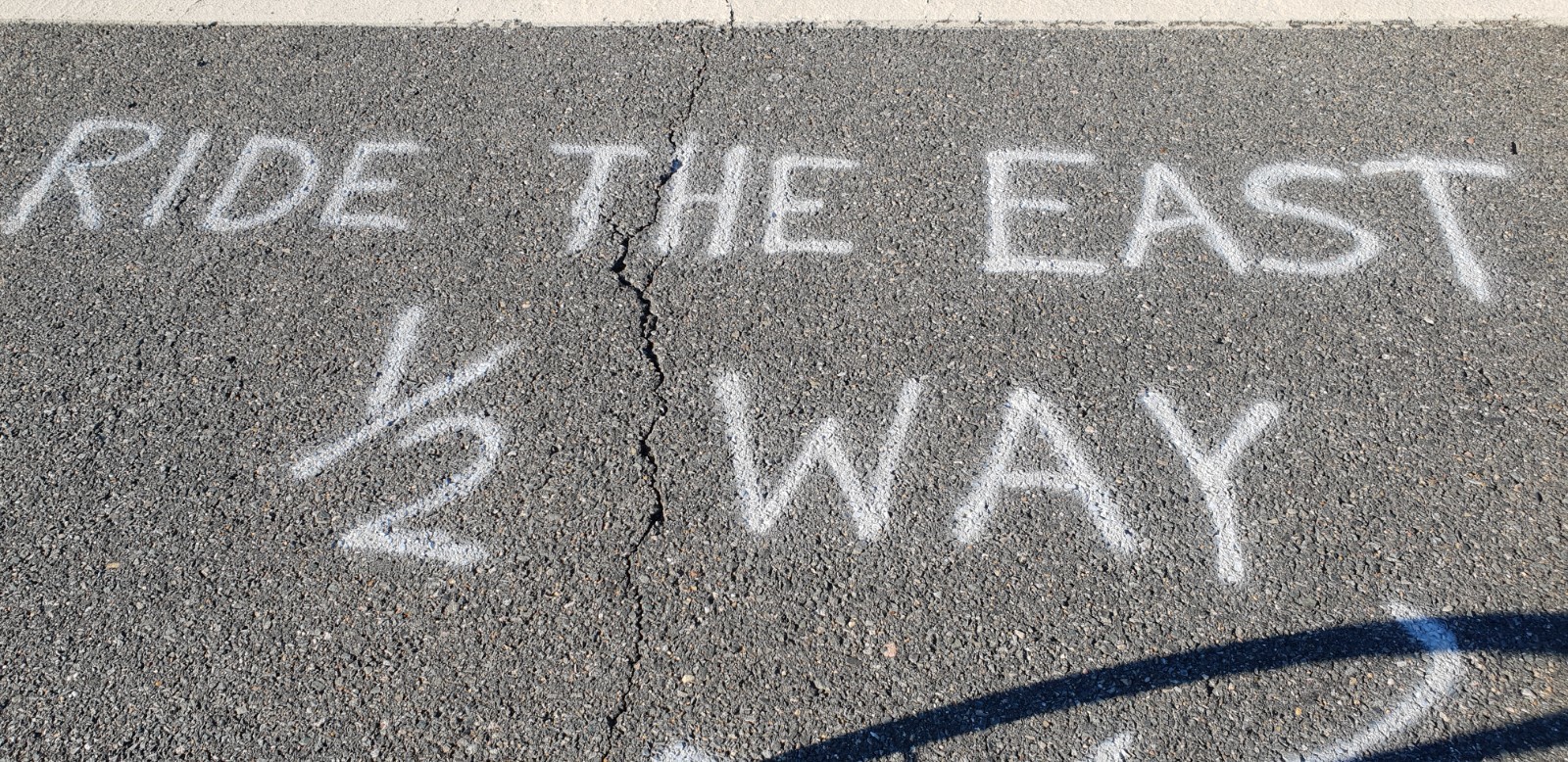 At mile 30.6 we arrived at the James River crossing where I found all of the riders apart from Wayne waiting for the lifting bridge.  We were not sure why the bridge had lifted as there were no passing ships but we were detained for around 15 minutes before being able to complete the journey across the river and arrive at the first SAG of the day at mile 33.3.  Wayne, being the fastest rider in our group had beaten the lifting bridge so was now well ahead of us and had already left the SAG when we arrived.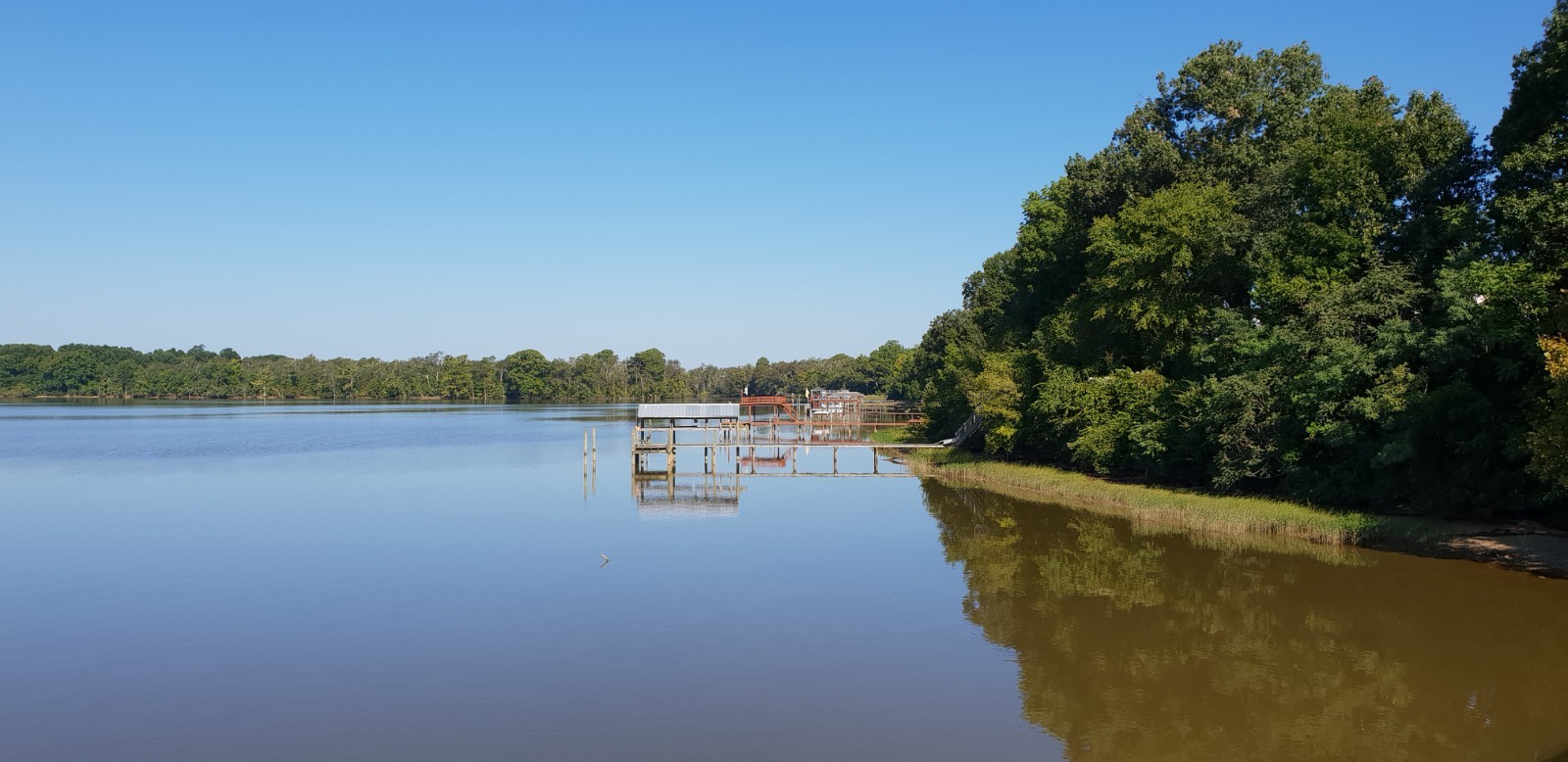 Being a long day I had a plan that I would try to ride an even pace and had calculated that if I rode 30 miles every two and a half hours I should be home by 15:00.  As it turned out had it not been for the delay at the bridge I was intact riding fasted than this pace.  A quick stop at the SAG and onwards to the second SAG at mile 64.  We were now on roads that I enjoyed riding so much during my cross country adventure in 2016 and I really started to put the hammer down. I felt strong and my legs felt good so for the next 30 miles I pounded away, often sprinting up the gentle inclines.  I made the second SAG well within my estimated two and a half hours, quickly refuelled and headed for the hotel.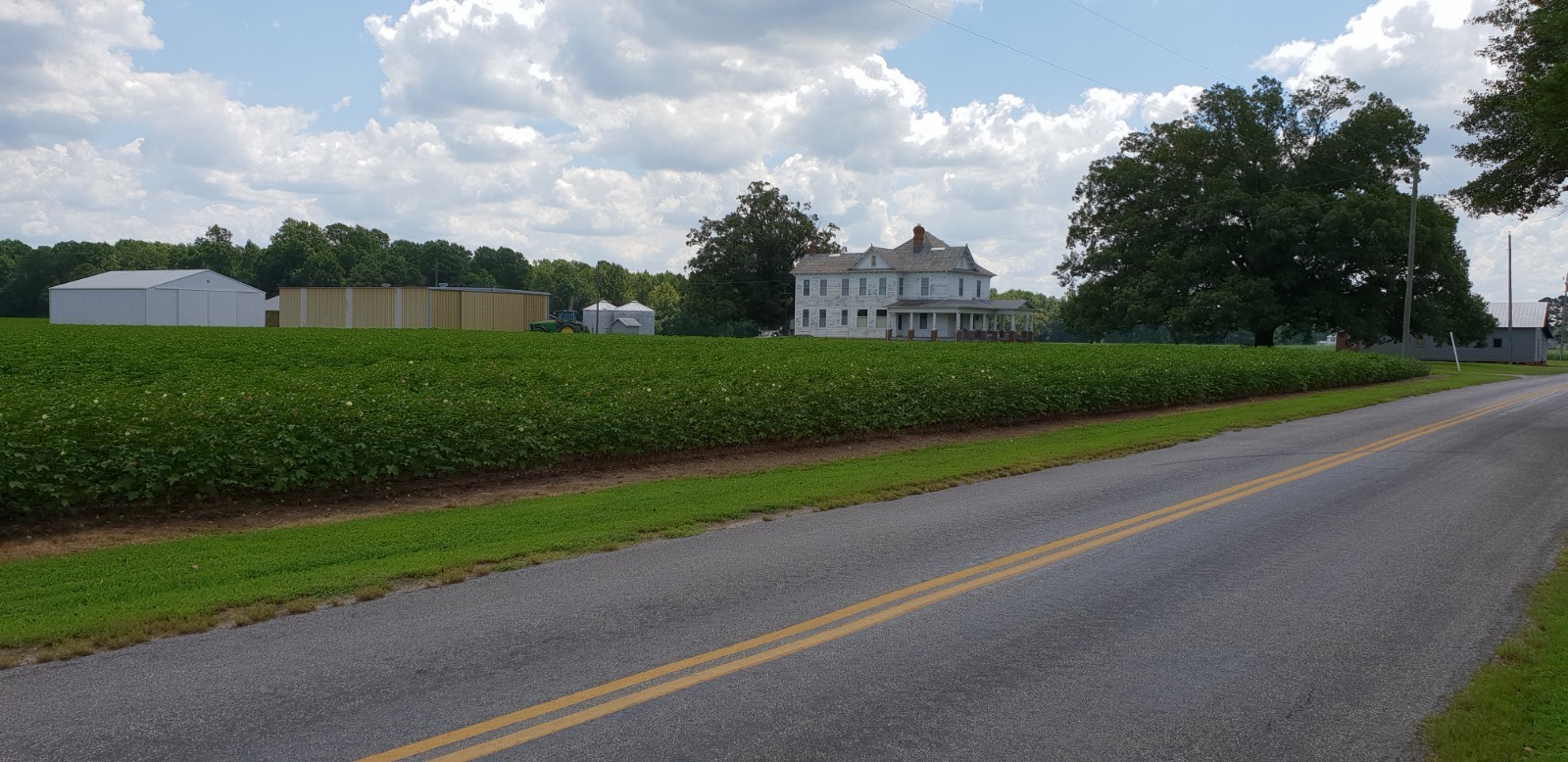 Just down the road we came across our first cotton fields of the trip and I stopped to take a quick photo. The final 27 miles seemed to pass quickly and I caught Michael just as we entered the outskirts of Emporia. We decided to stop at the local Dollar store for milkshakes before heading to the hotel.  On checking the Garmin I discovered that I had ridden the 91.4 miles in just over 6 hours (actual moving time) at an average speed of 15.1mph, a pace that I was really pleased with.  Tonight my legs feel good and I celebrated with a bottle of beer kindly provided by Jim.
Diner tonight was at Applebee's in Emporia, not the best of American service but nevertheless a nice meal. Tomorrow is only 60 miles into North Carolina and it's a 08:00 load which means an extra 30 minutes in bed!