Mileage – 60.3 miles
An 08:00 load this morning which meant an extra 30 minutes in bed although was still up shortly after 06:00. Today was going to be a relatively short day with just over 1,000′ of climbing so we had the opportunity to ride steadily.
Having left Emporia I met up with John, Mark and Dan and we cycled together for pretty much the whole day. It was nice to have some company for a change, the roads were quiet and we just rolled along at a steady pace stopping occasionally to take some photo's. At mile 15.1 we arrived at the Virginia and North Carolina state border line – this was a state grab for me as I had never been to North Carolina. We took photos and then headed for the only SAG stop of the day at mile 26.9 which was located at the River Falls Park. It was a nice setting with the river Roanoke cascading over rocks and old derelict bridges crossed the river.
​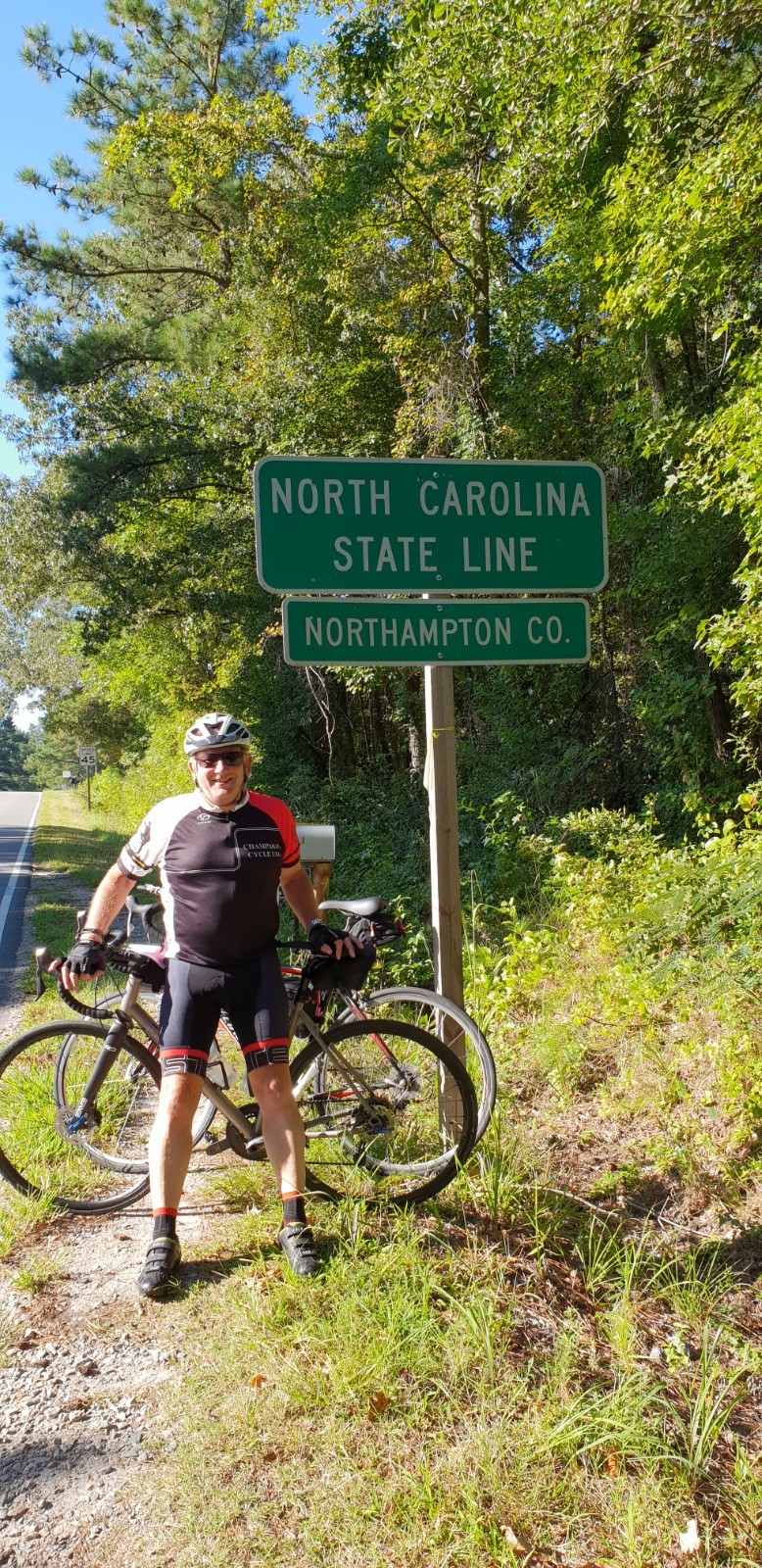 I set off alone after the SAG but was soon joined by my morning riding companions and Bill who is a strong and steady rider from California.  We had been warned that we might encounter loose dogs now that we were getting down south and sure enough Bill suddenly spotted one heading right for the two of us. We both kept peddling whilst shouting at the dog and thankfully he lost interest in us after a short run alongside us but I must admit it was a little scary. We rode together for several more miles until we came across the small town of Enfield where we stopped for a strawberry milk shake. We had been told to not leave our bikes unattended so Pam from the staff minded them for us whilst we went inside to place our orders. We hung around for the best part of 40 minutes or so before heading off for the final 13 miles to the hotel.
​We took it in turns to lead the pace line and make good progress averaging 16/17 mph. I must admit I don't like pace line riding as I've seen so many accidents because of it but we were all careful and kept a good distance between each bike.  We arrived at our hotel shortly after 13:00, a nice early finish after an excellent morning in the saddle.  The miles go by so much quicker when you are chatting to one another and I sensed that everyone that I rode with today we're happy to slow things down a little and enjoy the more relaxed pace. After all, the hotels we stay at our mostly out of town so there is little point in getting to them too early as there is not much to do.
​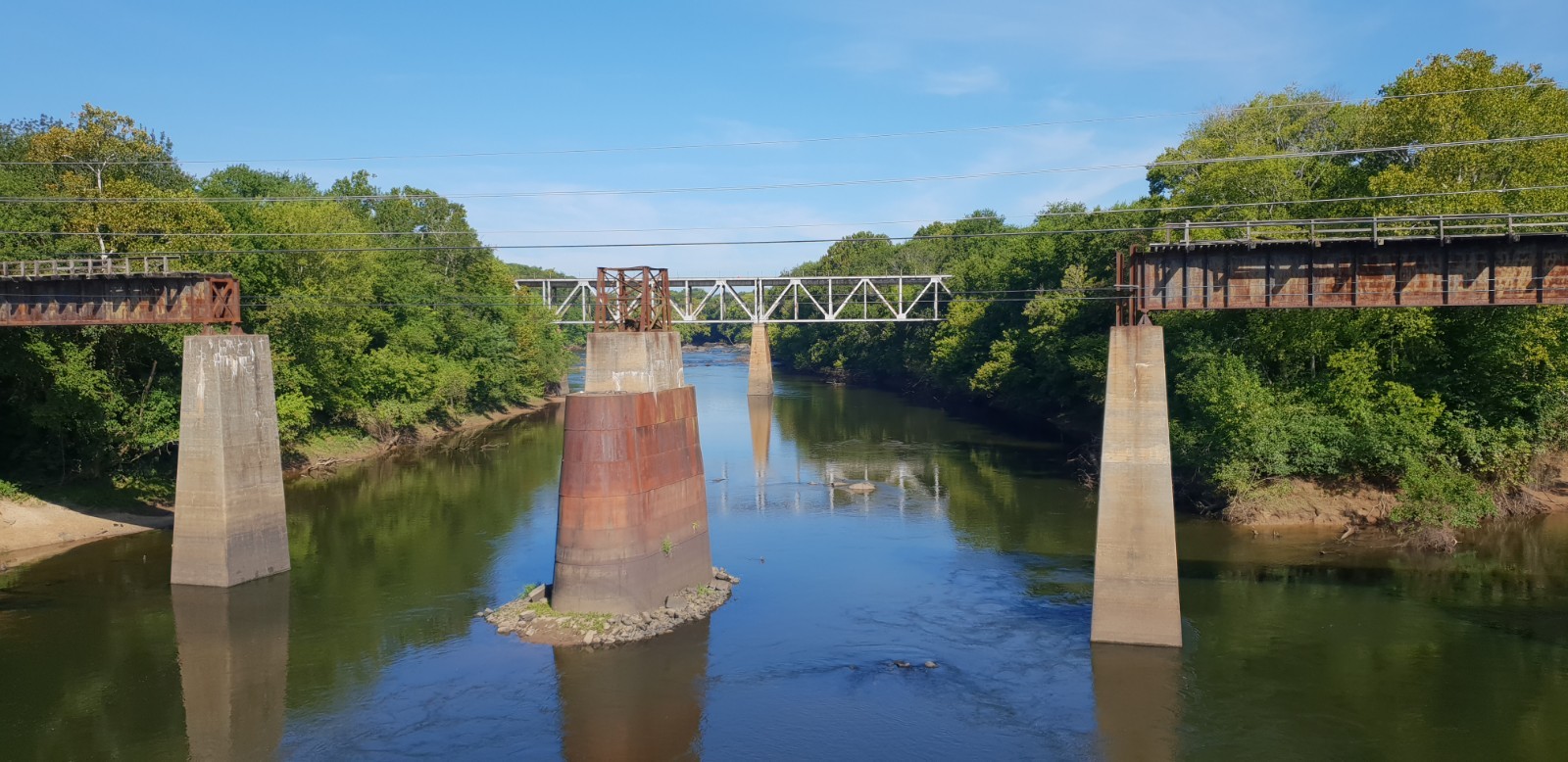 I checked in, got to my room, did a little bit of washing and then went across to a burger bar where I had a nice cheeseburger and a large Diet Coke. The nice thing about riding all day is that you burn so many calories that you don't have to worry about putting on weight. I'm sure I've lost a few pounds over the past two weeks and with another 10 days to go I think I may yet shed a few more.
The plan tonight is to eat at Denny's which is located right next to our hotel – I like Denny's.