Mileage – 100.8 miles.
I didn't sleep well last night, not the most comfy of beds and people wandering around outside the motel till late at night setting car alarms and banging doors so when the alarm went off at 06:00 I wished I could have turned over and grabbed another few hours.  Nevertheless the daily routine kicked in and by 06:20 I was at Denny's located next to the motel ordering breakfast. Today was going to be the longest ride on tour at a fraction over 100 miles but the bonus was that there was not much climbing to do.
We loaded at 07:30 and set off and my plan was to ride at an average speed of around 13 mph which would get me to the hotel in Warsaw in approx 7.5 hours.  The plan, like usual went straight out the window because the road was so flat that it was difficult to keep the speed below 15 mph. I rode to the first SAG with Bill and we took it in turns to ride in front. We hit a marked detour prior to the first SAG but Mike had already sussed out that riders could get through and had marked our route with red arrows which I used whenever there is a detour to the published cue sheets. Bill and I arrived at the SAG together at just before 10:00, which at 33.1 miles in meant that I was right on plan.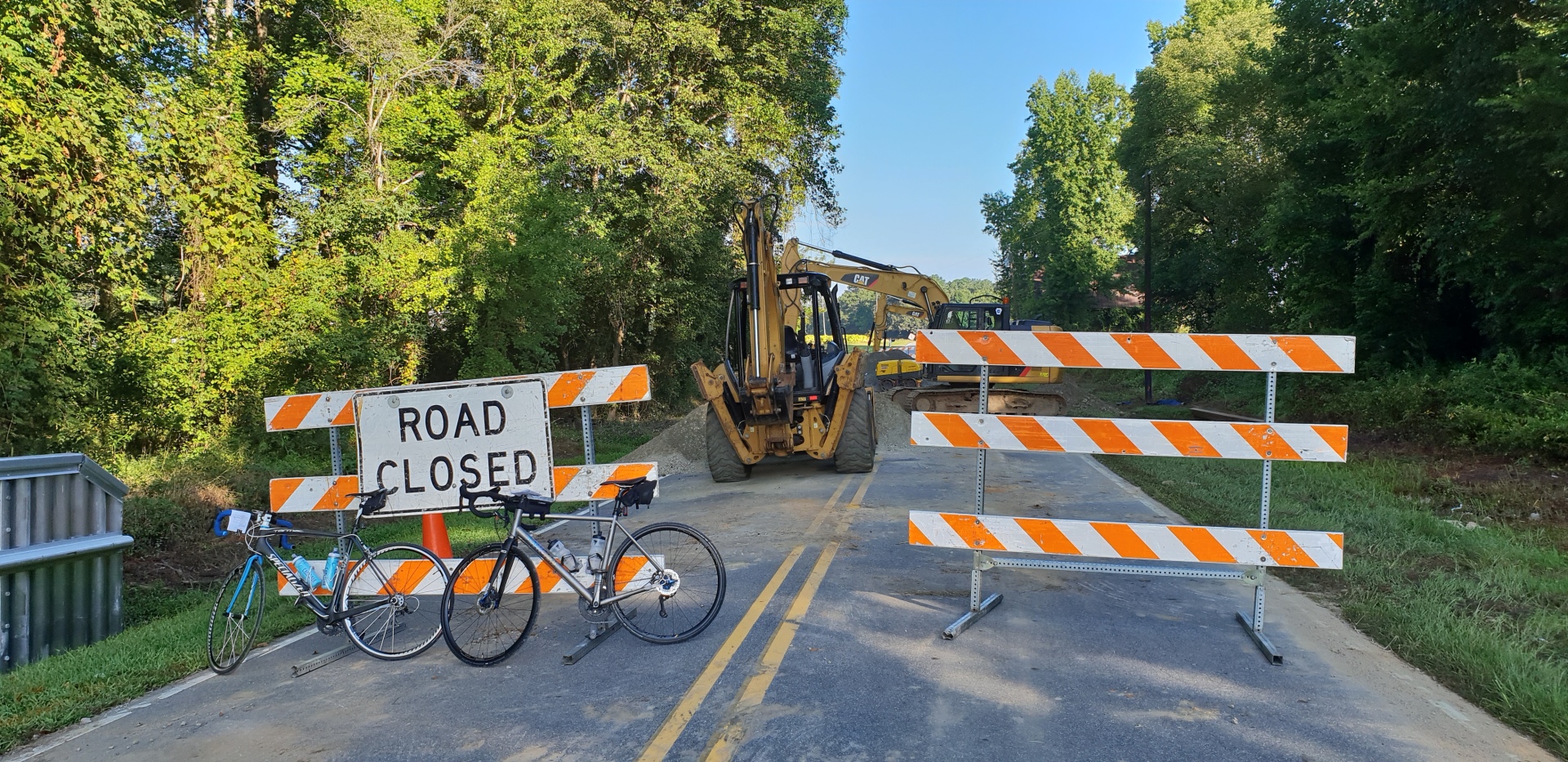 .
We had a quick stop and set off together but Bill pulled away and I decided to slow the pace down a little. The roads were very quiet with very little traffic for a Sunday morning and it was just nice rolling along in the countryside enjoying the cool morning air and the stillness.  Shortly before the second SAG at mile 64.4 I spotted tow oiders up the road and decided to put the hammer down. I caught John who is the oldest member of our group at aged 78 and then set about catching Bill again. It's not a race but there is a competitive spirit that trying to catch up with a rider is good for the soul. I don't have the opportunity to ride on such open roads at home so it is nice to really stretch the legs and make them burn occasionally.  Bill and I  pretty much arrived at the second SAG together shortly after 12:00 which meant I was well ahead of my plan.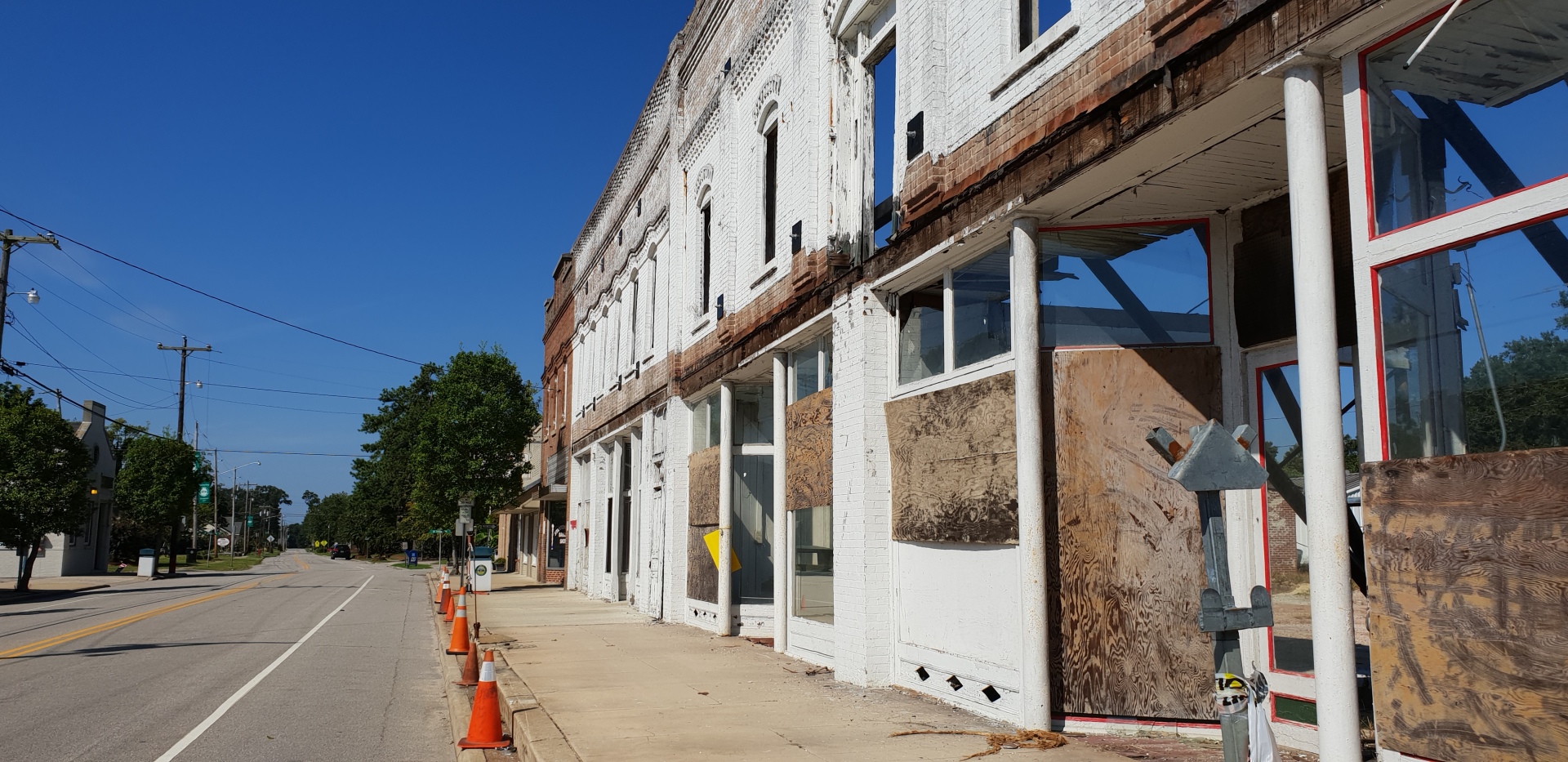 It was now getting very hot so again I did not hang around and set off to ride the final 26 miles to Warsaw and our hotel for the evening.  It was hard to hold back but at mile 82 I came across a gas station and stopped for a cool refreshing drink.  I was joined by John and Dan and we sat inside for 20 minutes or so chatting with the locals. Mike turned up in the support van and took some photos and topped up our water bottles for the final few miles. The three of us set of together from the gas station and rode the final miles of our century ride together, arriving at the hotel shortly after 15:30. We signed in, dumped our bikes in our rooms and then headed across to MacDonalds for shakes of course.
Looking at my Garmin I covered the 101 miles in just over 6.5 hours moving time at an average speed of 15.3 mph, a pleasing result for me. Dinner tonight was across the road at Smithfields, a chicken and BBQ restaurant.