Mileage – 72.9 miles
After yesterday's century ride I guess I was hoping for a slightly easier day today but sadly it wasn't to be. In fact for me, I think today was probably one of the hardest days of the tour.
Most of us were in the hotel lobby shortly before 06:30 this morning waiting for the hotel to open up the breakfast service. Whilst waiting I stepped outside and was hit by the humid conditions, you could literally feel the moisture in the air and I knew that it was going to be a tough day.  We loaded at 07:30 and set off for the 73 mile ride to Whiteville.
Straightaway the pace was brisk hitting well over 16 mph before I decided to cool it down a little. The roads were very quiet and flat and although I hate to say it they were becoming a little repetitive. It was nice to have the very occasional incline just to be able to get out of the saddle and stretch the legs. We continued to pass cotton and tobacco fields and with several long stints between turns we reached the first SAG in well under 2 hours which was at mile 29.2. With the humidity it was important to drink as much as possible and by the time I reached the SAG both my water bottles were empty. I topped up and hit the road again with a view to stopping in the town of Elizabethtown for some lunch. I caught up with Bill shortly before the town and we rolled in together and stopped for a burger and milkshake. It's amazing how refreshing a cold shake is on these very hot and humid days and it's a pleasant change to drinking the Gatorade or water that we carry in our bottles.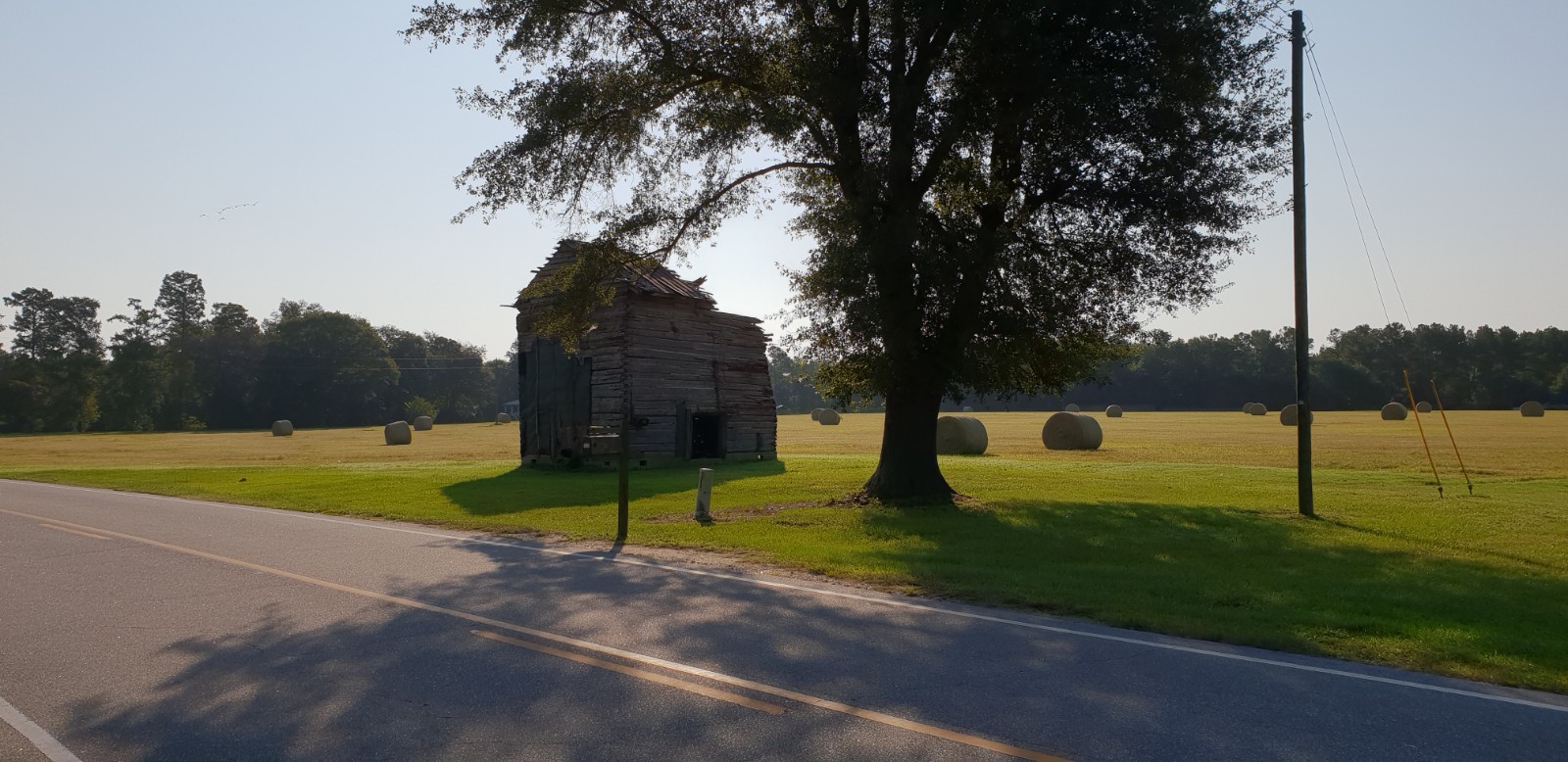 We stopped for are und 30 miles nurse and then headed out to make the sec No SAG stop of the day at mile 62. Shortly before we came across Pam who flagged us down to say that the SAG location had been moved a mile further on which to us didn't really matter because it meant we were a mile closer to the end. Bill and I rolled into the SAG with Dan, John and Paul who joined us shortly before the stop. Just prior to the SAG we found the dogs again waiting to ambush from the left.  Bill, Dan and John made it through which left me and Paul. Paul being a very tall person stopped and brandished his pump and the dogs stopped in their tracks whilst I sailed on through – thanks Paul. It was now really hot, I mean really hot and the shady area where the SAG had been located was really nice. With just over 10 miles to the hotel we headed out – I took the lead and decided the quicker we got this over with the better.  The 10 miles went by very quickly and we arrived at Whiteville shortly before 13:30. As we reached the hotel I noticed the temperature reading on one of the buildings – it read 94!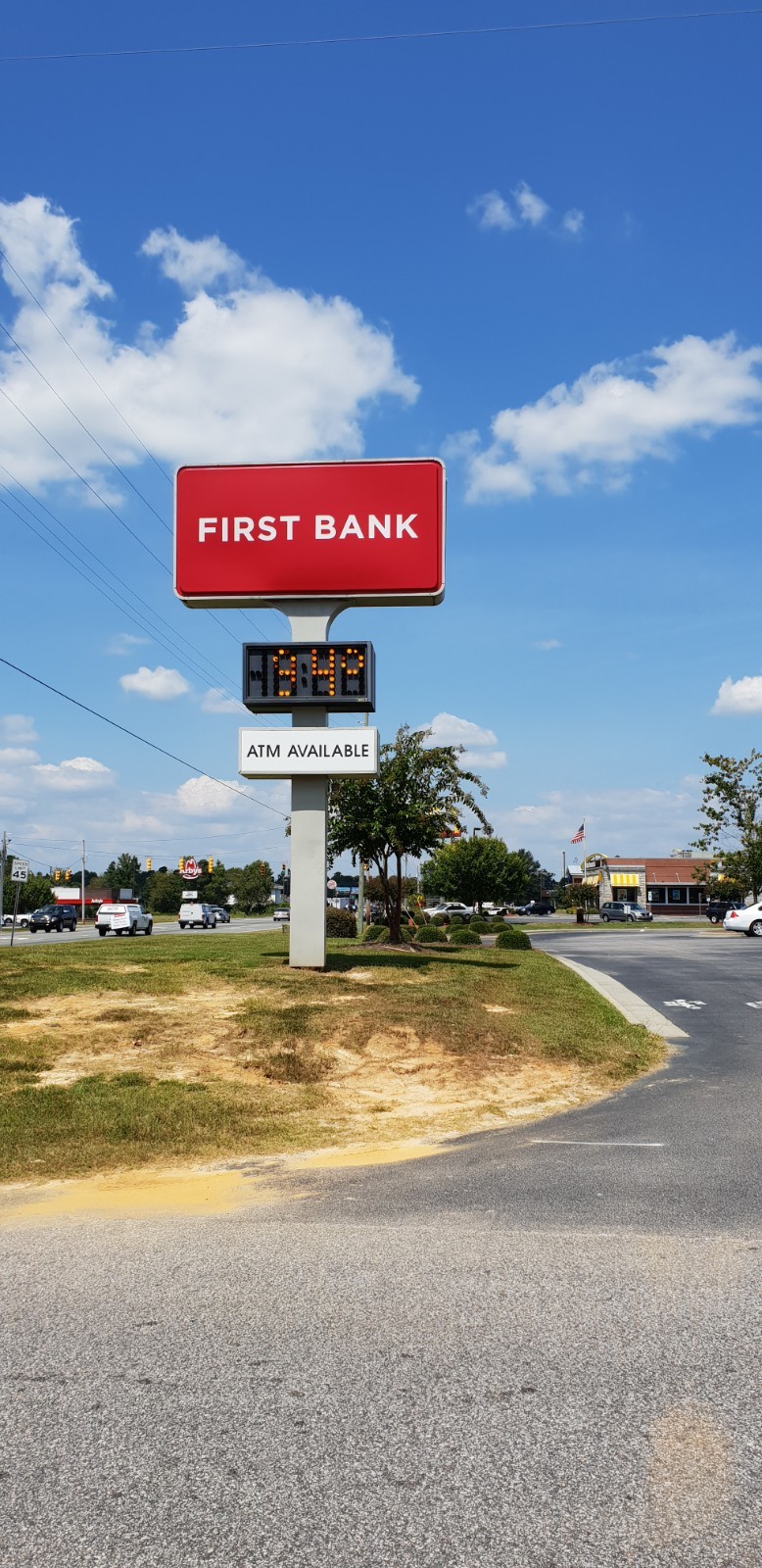 I was very pleased to have reached the hotel, today had been a hard ride for me with the heat. I checked in and headed to my room for a shower and nap. I nodded off quite quickly only to be woken by the carpet cleaners who were cleaning all the carpets in the hotel!
Tonight we had a pizza delivery to the hotel which was nice and meant that I could have an early light. Tomorrow we head for Myrtly Beach and our second rest day of tour. We will have been on the road for 17 days, traveled nearly 1,200 miles with the only rest day so far being in Washington DC. Boy am I looking forward to a rest although my body appears to be withstanding the drain I am putting on it remarkably well. My legs are a little tired, my butt is a little tender but hey, I'm have a wonderful adventure and still 'Living the Dream'.