Mileage – 56.4 miles
Today was the shortest mileage on tour at just over 56 miles but that did not mean that we had extra time in bed this morning. Mike had kindly agreed to provide a bike handling clinic a 07:00 so it was up slightly earlier than normal in order to get breakfast and pack beforehand.
Mike is an exceptional cyclist and is very hot on cycle safety and we have all learnt a lot from him over the past few weeks. The clinic this morning covered various riding skills including had to turn sharply and emergency stops, all stuff we would normally take for granted but when you break it down there was a lot of new stuff we all learnt – thanks Mike.
We set off shortly after 08:00 and similar to the last few days it was all flat with just the occasional small incline if you could call it an incline. Sitting on your butt for several hours on end things can get a little tender and I will certainly be glad of a day off the saddle tomorrow. The only SAG of the day came at mile 29.6 and by now it was getting hot again and humid. I didn't hang around long but headed out to get the remaining 26 miles in the bag before the real heat of the afternoon sun took hold.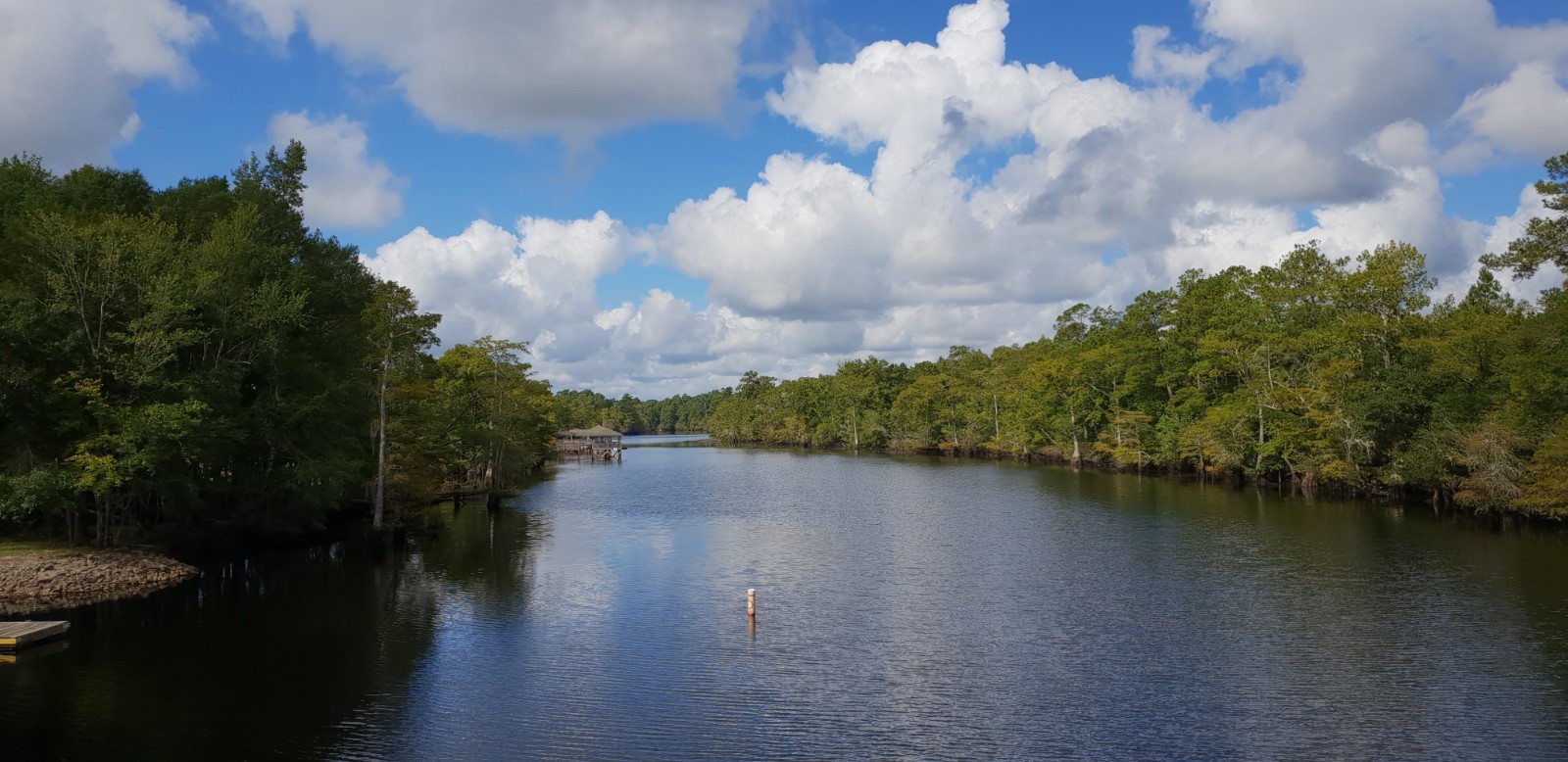 At mile 44.7 I found Mike at the South Carolina State Line, stopped for a quick photo and headed on. Mike reported that earlier riders had run into a rain storm close to the hotel so I was anxious to get as far as possible before the rain hit. About 3 miles further up the road the rain started and rather than getting wet I sought shelter. I waited for around 20 minutes before the rain stopped – Paul passed me by but Mark pulled in to shelter with me.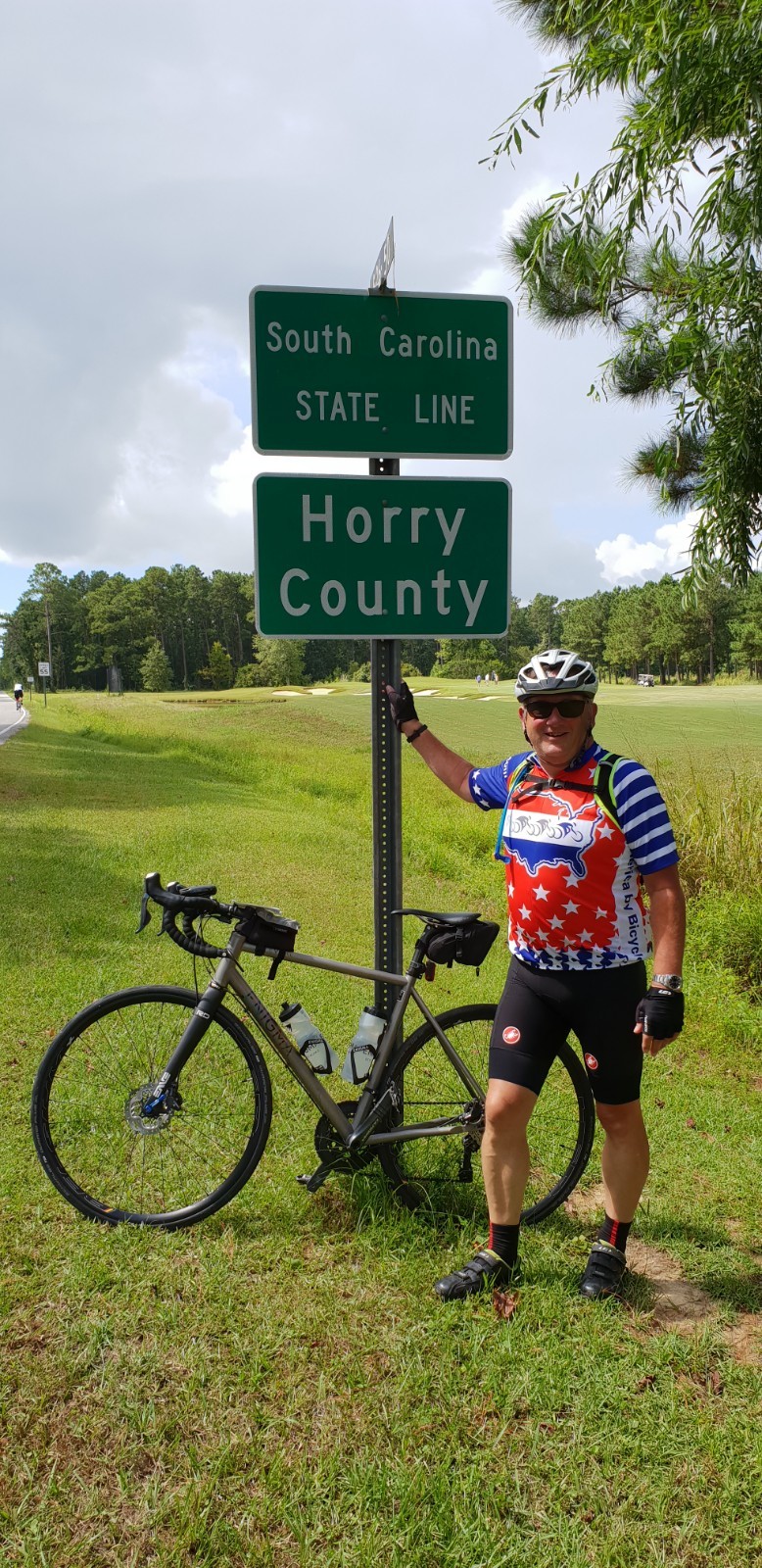 The final few miles the roads got extremely busy and with little shoulder to ride on it was not pleasant riding. Turning right at mile 53 we hit North Ocean Blvd and the sea was on my left. This was the first time we had seen the sea since leaving Portsmouth NH and the final few miles to the hotel was along Ocean Blvd, a busy road lined each side with hotels. I arrived at the Best Western shortly before 13:00 and found many of the early riders sat around waiting for their rooms to become available. I checked in and was lucky to have a room on the 3rd floor with an amazing view onto the beach and the Atlantic Ocean.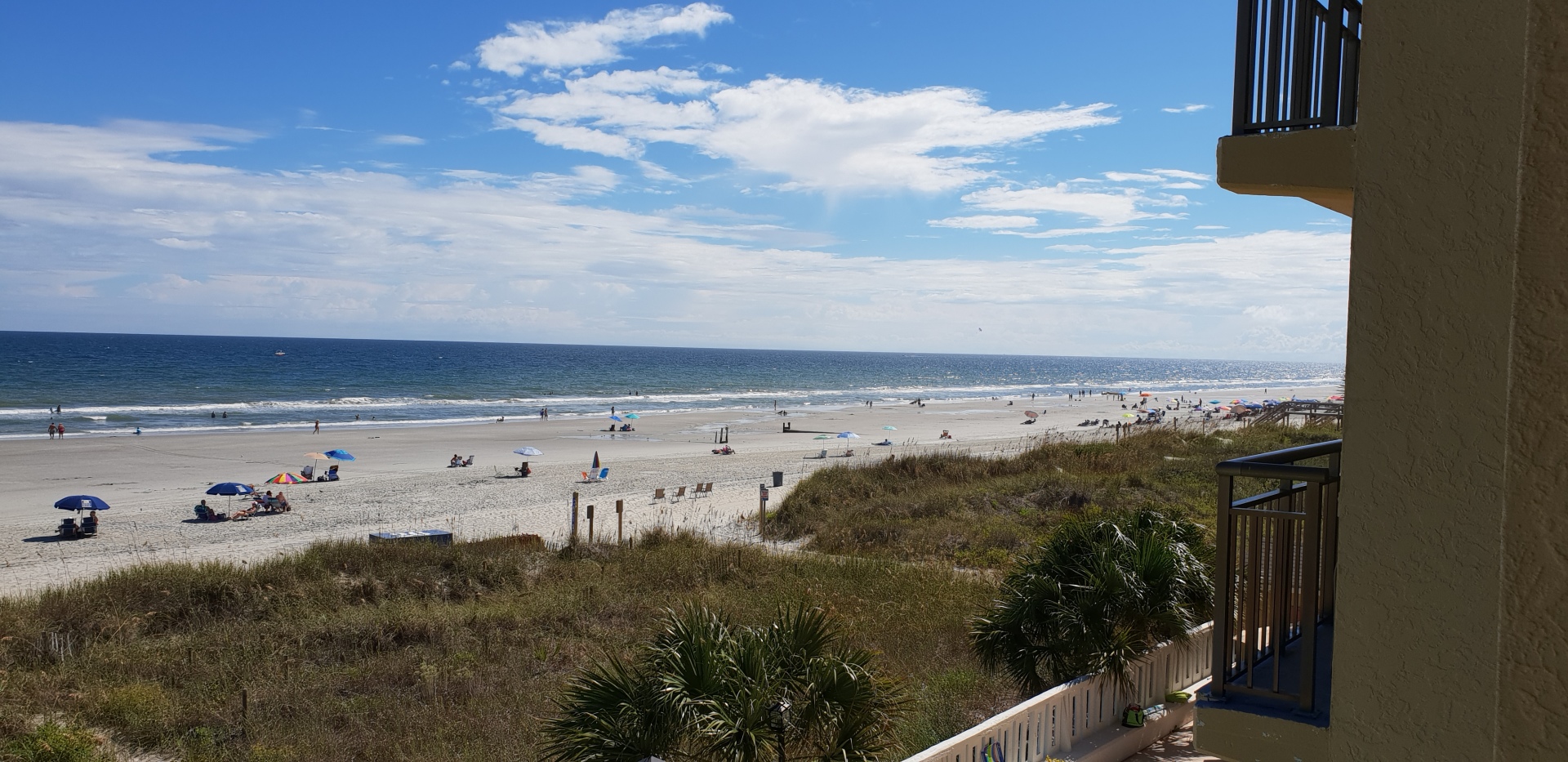 The guest laundry was right outside my door so I quickly did a total wash of all my kit and it's now sat on my balcony airing in the afternoon sun. Dinner tonight is at a local pub which should be fun and we can celebrate completing the Central stage of Ride The East 2018. Sadly we say goodbye to two riders today, Wayne and Bill who have both been good company since we left Portsmouth NH.