Had a great nights sleep last night knowing that I didn't have to get up and get on my bike this morning. An alarm clock in my room went off at 06:00 but I ignored in and slept in another 30 minutes and then got up to take a photo of sunrise. It was so quiet and peaceful with just a handful of people down on the beach doing a similar thing. I made coffee and then sat on my balcony for the best part of an hour before going down for breakfast at the hotel.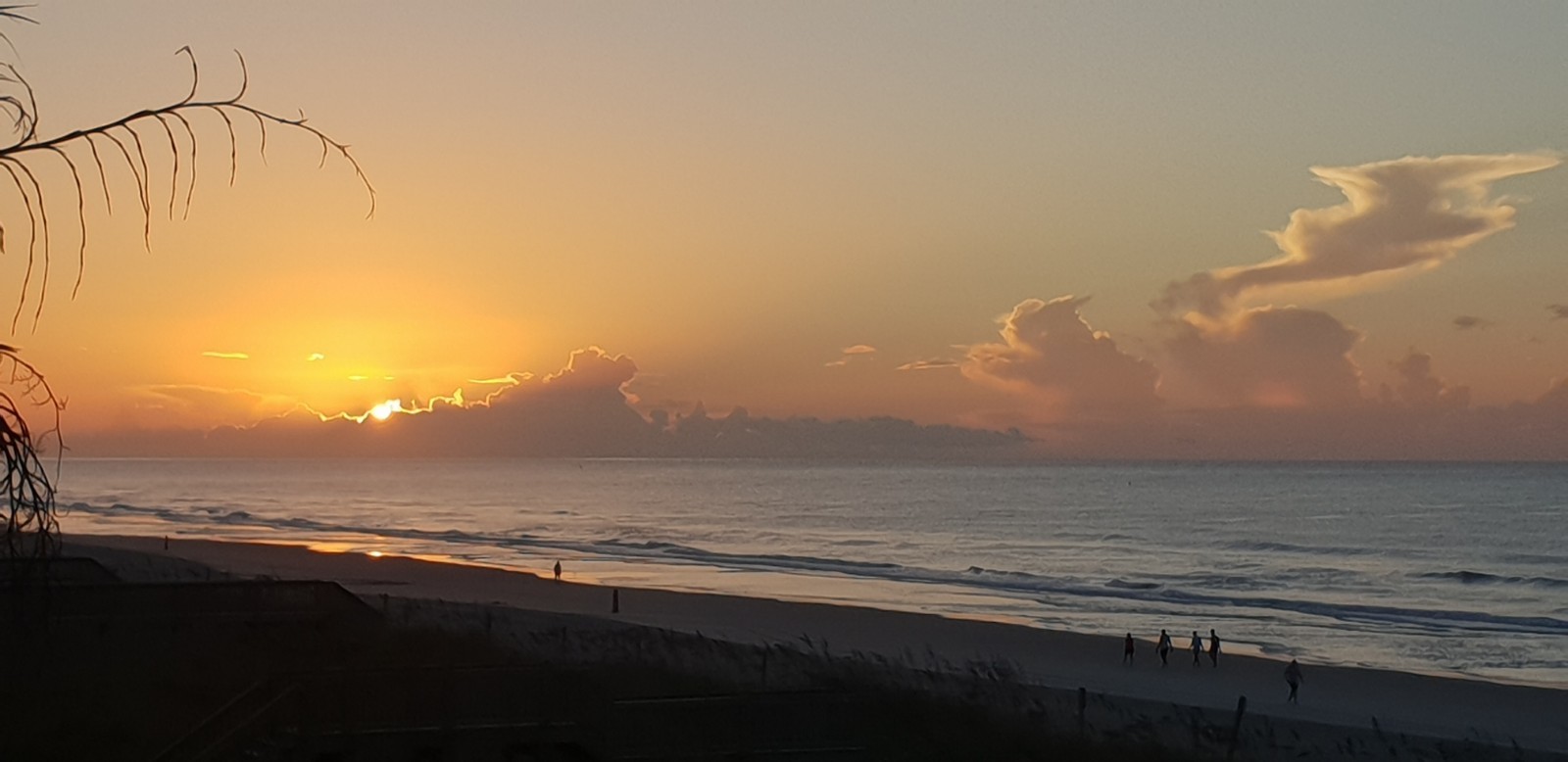 Afterwards I walked for about 30 minutes south on the beach, turned around and walked back, it was lovely paddling in the sea which was very warm. However the humidity is still very high and once back to my room I ramped up the air conditioning and spent a couple of hours sorting out my kit bag, checking my bike for the final few days of tour and just passing the time of day. The weather is very pleasant but not sure I could put up with it for any length of time. I saw folk setting up for a day on the beach but it's just too hot for me and very tiring. Around here many people get around using golf carts and at breakfast there was talk about renting one to see more of the area. I think some might do that but I'm meeting up with Lou who is travelling down from Charleston to see me. Lou and I met on XC16 and it will be great to see him again and have lunch and catch up. Lou will be the 5th member of XC16 that I've seen since I've been cycling over here and I'm scheduled to meet Jan for dinner on Saturday so a great little reunion party.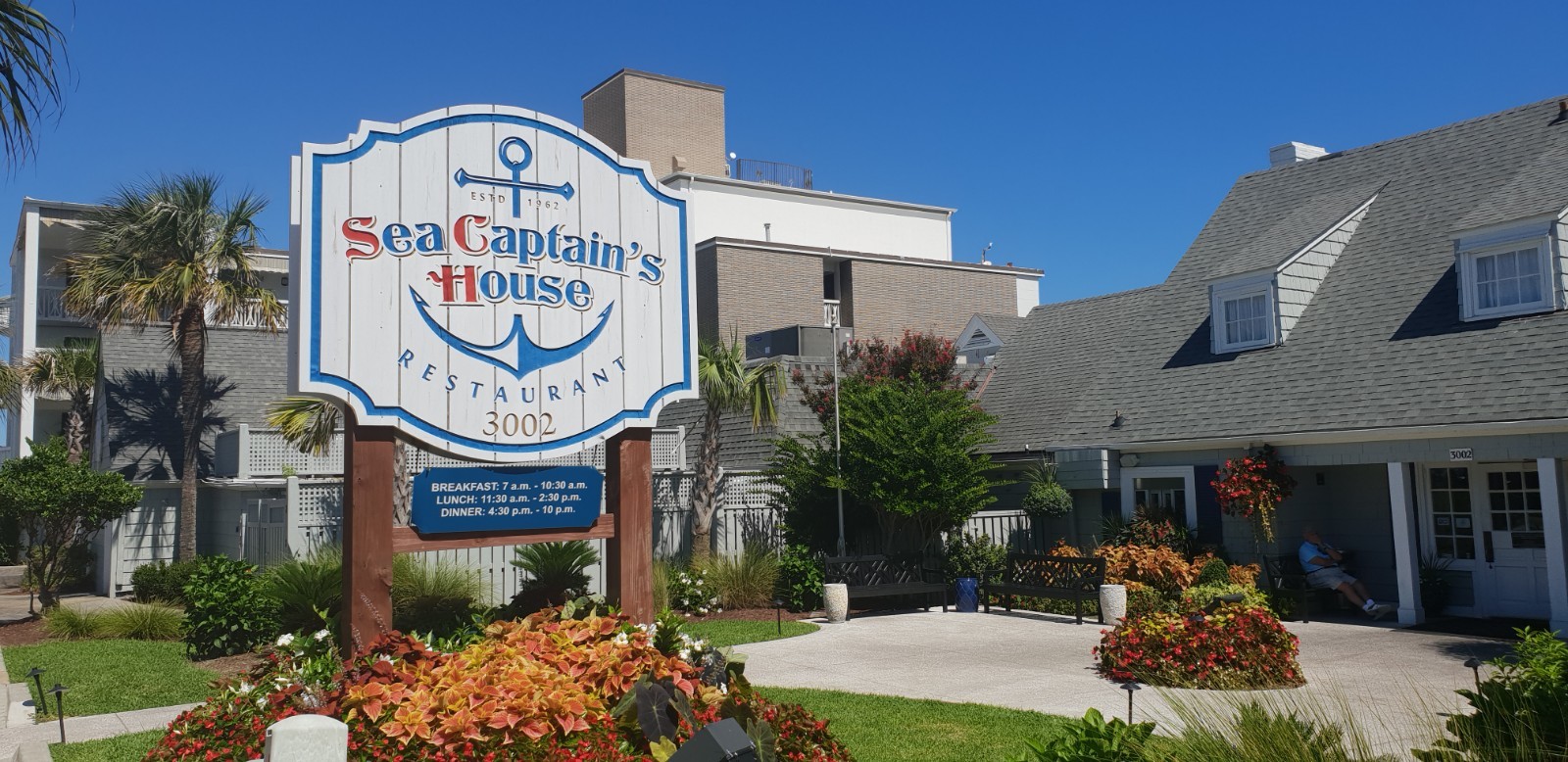 Lou arrived shortly before 13:00 and we headed to Myrtle Beach to a nice little restaurant which had been recommended by Lou's girlfriend, Karen. It was called the 'Sea Captain's House' and overlooked the ocean. We had a really nice meal together and caught up on old times and relived some of our XC adventures. We then detoured to the main part of Myrtle Beach to see the various rides and the big hotels that make up this area. It was good to see the area in the luxury of an air conditioned car, something we don't often get to do whilst on tour. Lou then dropped me back at the hotel and I spent the rest of the day generally just chilling out and occasionally wandering onto the balcony to admire the view. Thanks Lou for making the long trek from Charleston to meet up with me – it was really good to see you again.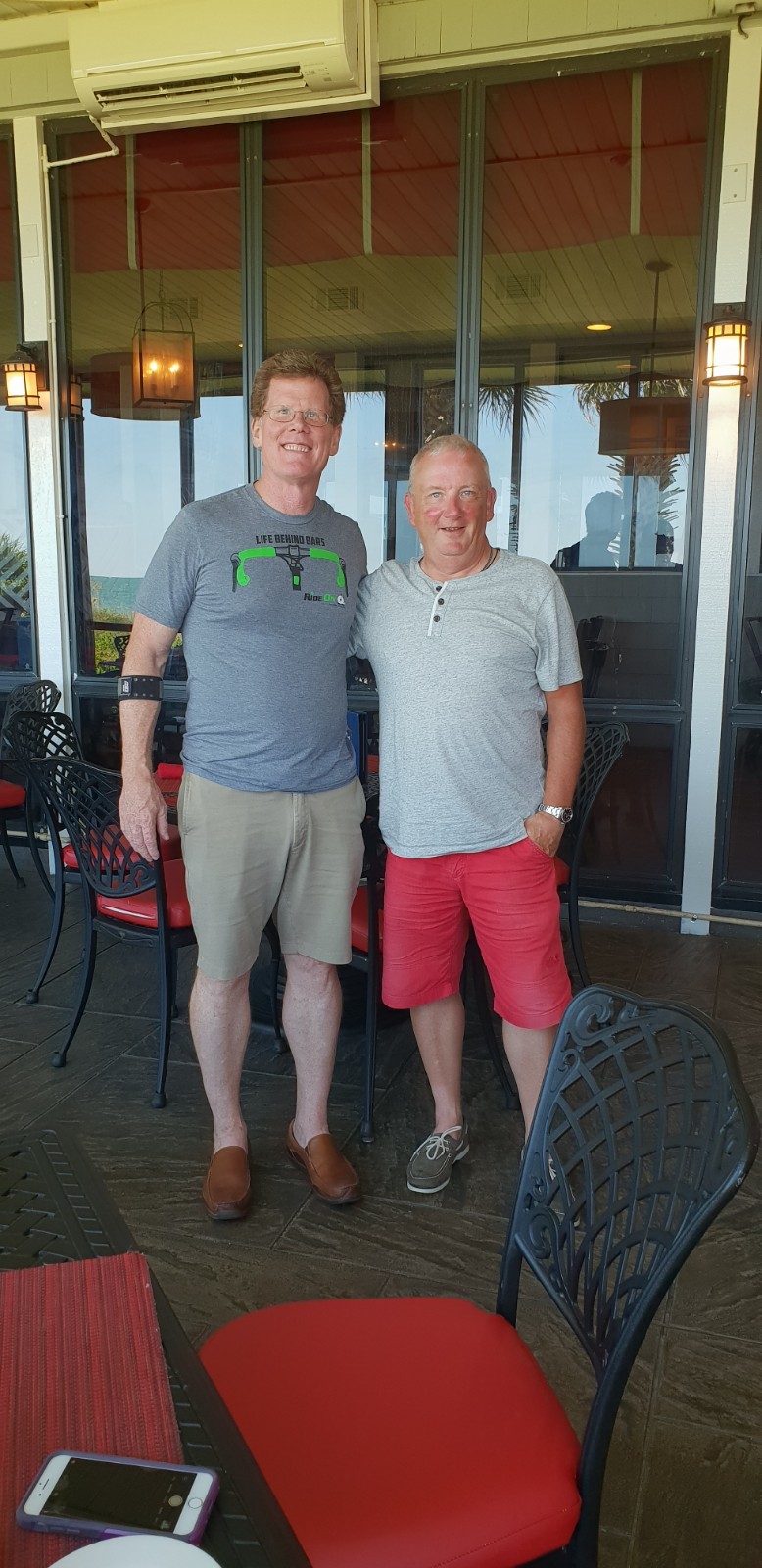 The next couple of days are going to be tough if the weather and humidity stay the same. A few of us have been asked to start 30 minutes earlier to assist with the support logistics which is fine with me as it means that for a while I'll be riding at the front of the group rather than bringing up the rear!