Total Mileage – 95.9 miles
After yesterday's tough day, today was going to be no different with the mileage only 1 mile shorter. I decided overnight that I would plan to ride an even pace today, setting a target of 25 miles every 2 hours which in theory would get me to the hotel shortly under 8 hours. The weather forecast was once again very hot and with high humidity staying hydrated was critical to achieving a safe ride. Like yesterday I had my Camel-bak filled to the brim when I set off at 06:45. I find it much easier to keep drinking from the Camel-back rather than reaching down for my drinking bottles.
Being a long day the SAG's were located at miles 24.3 and 54.3 which meant that after the second one there was still over 40 miles to the hotel. My plan went well to the first SAG and as I was leaving the faster riders were just arriving. I checked my average speed and I was still over 15 mph so I tried to slow a little towards the second SAG.  However, leaving the small town of Seaboard we hit a long straight road that just went on and on, 18 miles in fact that was straight as an arrow. I got into a good rythymn and just churned out the miles as quickly as I could. This road reminded me of the long straight roads that we rode in Texas on XC16. There was nothing really to see so no need to stop for photos just get the miles done as quickly as possible. I hit the second SAG within my allotted time and grabbed a strawberry milk from the gas station. It was now getting very warm although I think the humidity had dropped considerably so it was slightly more pleasant riding conditions.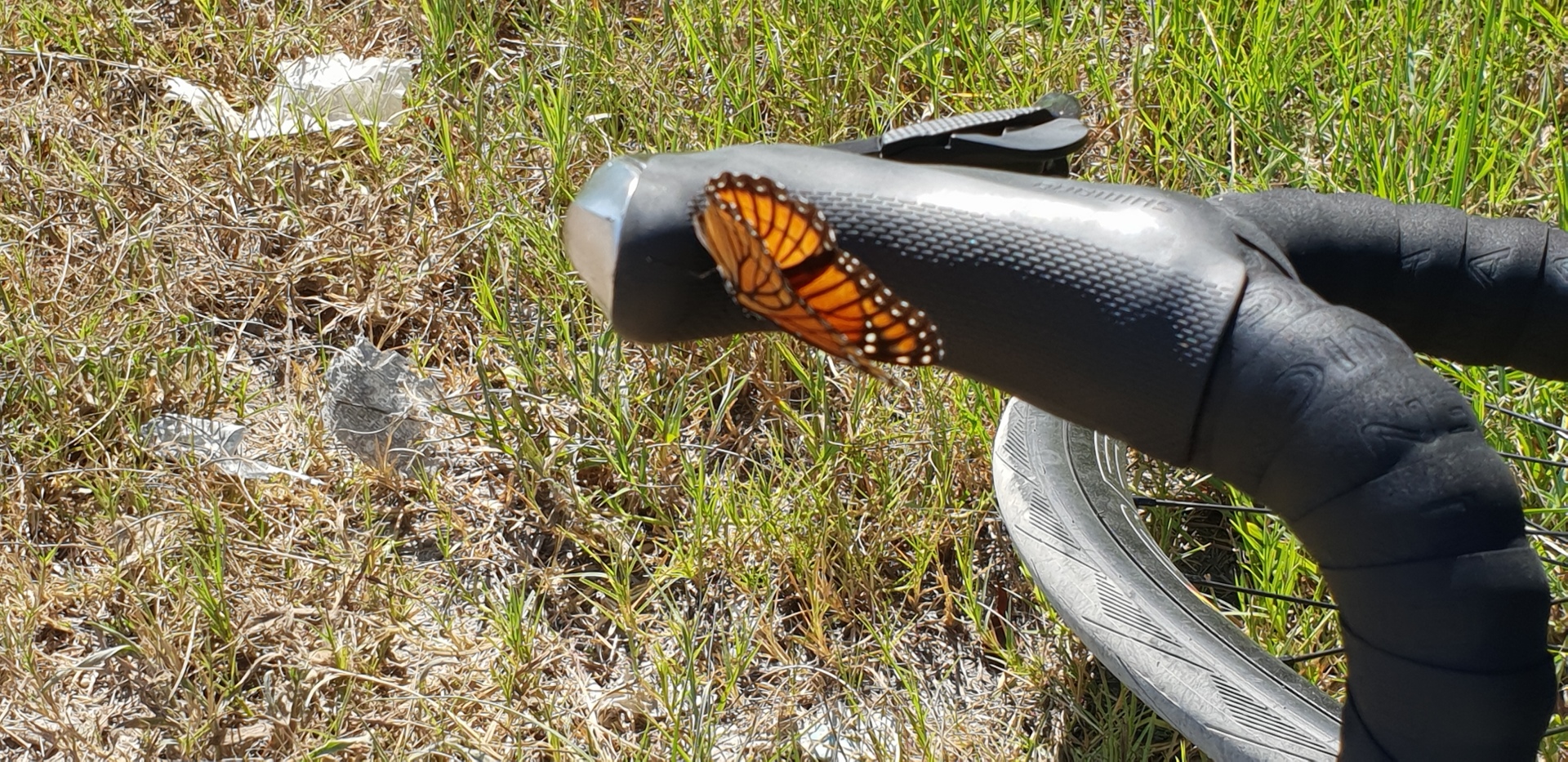 It was a long drag to around mile 77.8 where we came across the ABB van parked up for water refills. There was also a gas station there so another strawberry mile and a twin bar to see me through the final 18 miles or so. I teamed up with John and Dan and the three of us headed for the hotel riding a pace line. John pulled all the way and the miles soon passed until 4 miles short of the hotel when we came across the other ABB van loading bikes onto the roof. We pulled in to find that the pedestrian and cycle bridge across Lake Marion was closed and that the only alternative route was a 35 mile detour. I guess there was the option to ride the final few miles on I-95 but that would have been highly dangerous. Reluctantly we had no option but to bump the final 4 miles, disappointing having come so far but by far the safest option given the very high temperatures and traffic conditions. The total mileage recorded for the day was 91.5 miles.
​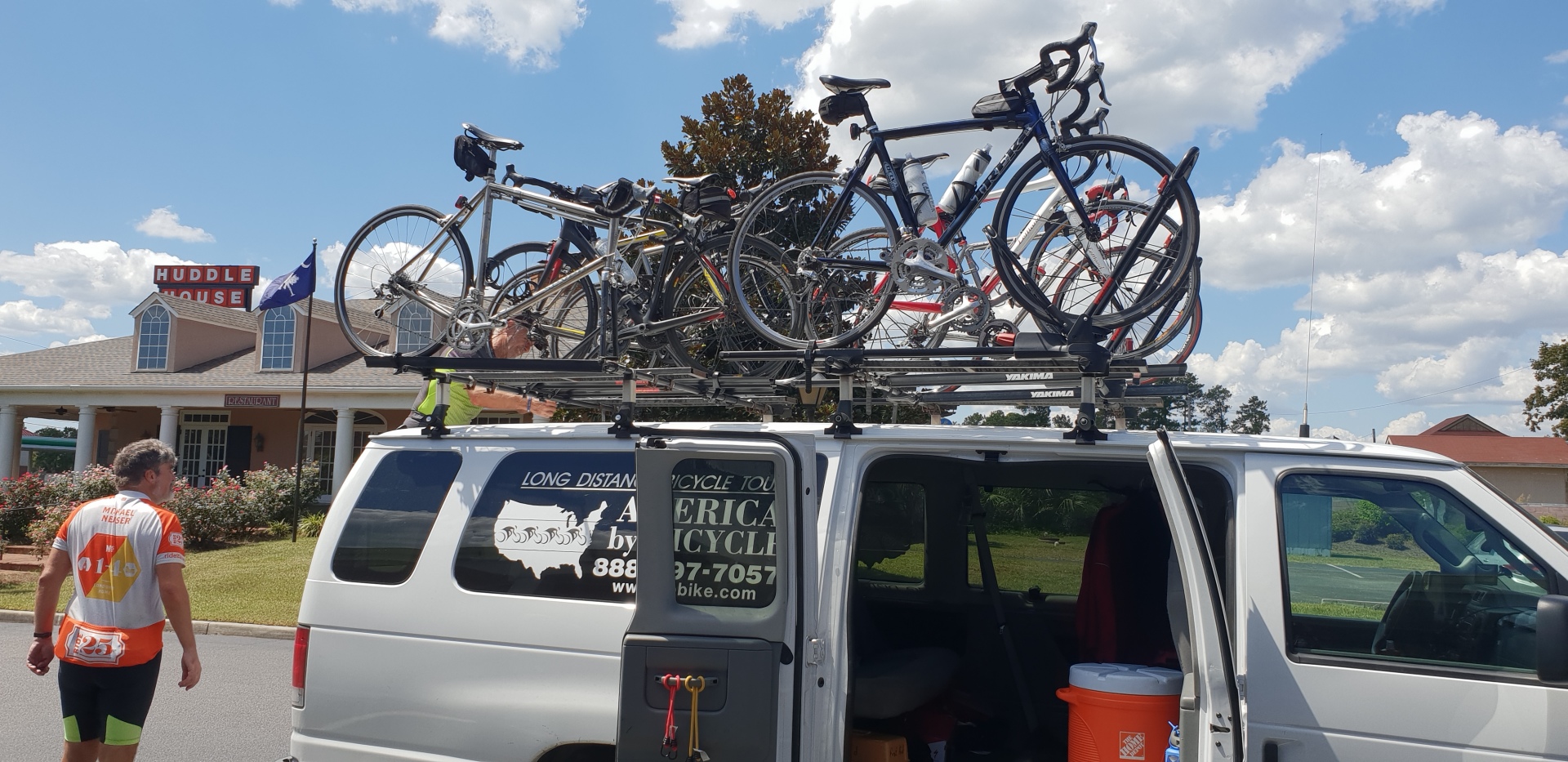 That is the last of the 90+ mileages on tour and it was good to get this behind us. I felt good today and my legs and body are holding up well to the punishment they are being put under. I've also learnt a lot about staying hydrated and what a difference it can make to how you feel and how you perform. Tomorrow is a nice short day of 67 miles and I'm really looking forward to meeting up with Jan, one of the crew on our XC16 trip in Walterboro.
Dinner tonight was at the local Mexican restaurants Pedros, I played it safe and had a cheese steak with rice.